blog
|
September 08, 2021
What's Driven by Mobileye
At Mobileye, we don't just offer a series of products. We have a full spectrum of scalable mobility solutions, from driver-assistance systems to self-driving robotaxis.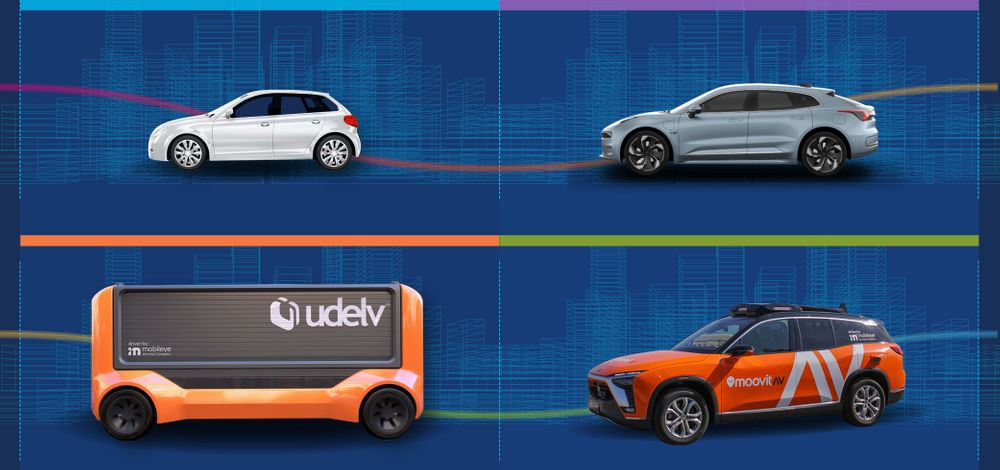 What's Driven by Mobileye: The Full Spectrum of Scalable Mobility Solutions
Ushering in the self-driving revolution demands not a single, one-size-fits-all solution, but a wide array of mobility solutions able to bring the life-changing potential of these technologies to everyone, everywhere, in every way.
Will the self-driving future put a private AV in every garage, or will the prospect of ordering self-driving rides on demand win the day? And how can we bring the benefits of autonomous-vehicle technologies to today's human-driven vehicles?
We can't know today how market forces will shake out in the future. But at Mobileye, we are focused on offering enhanced mobility through a broad spectrum of product offerings – from driver-assist to self-driving – each stemming from the same world-renowned expertise in computer vision, encapsulated in our EyeQ® family of proven, purpose-built Systems-on-a-Chip. Keep reading and watch the video below to discover our comprehensive portfolio of technologies and services for enhanced mobility.
Core Driver Assist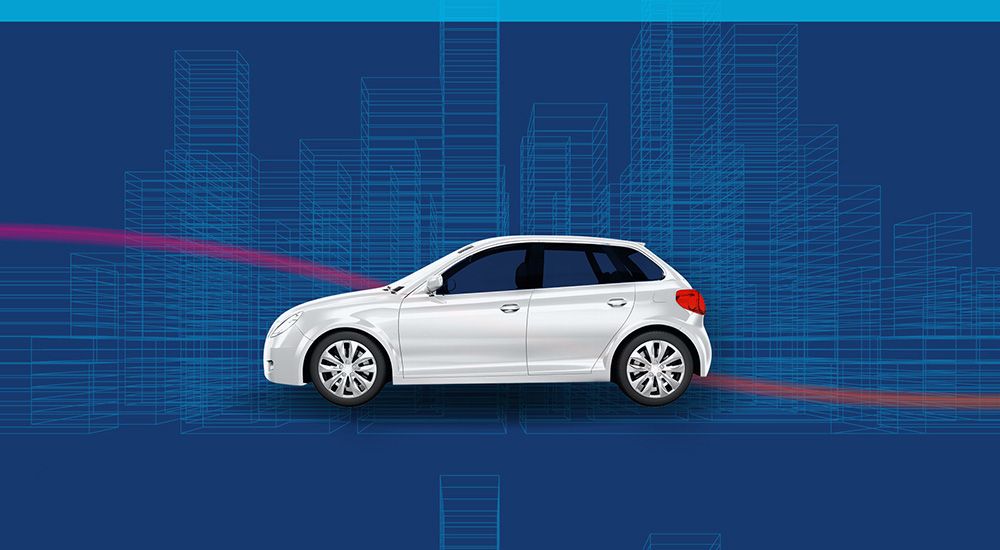 Advanced driver-assistance systems (ADAS) are the most common and prolific type of driving automation, and form the building blocks on which our even more advanced solutions are based. These systems include both passive features that warn the driver of a potential hazard and active features that intervene in the vehicle's operation (if necessary) in order to avoid collision.
SAE International categorizes the inclusion of one such ADAS feature as Level 1 on the scale of driving automation. Level 2 involves multiple active ADAS features (like Adaptive Cruise Control and Lane Centering) operating in unison.
Mobileye pioneered the use of a single camera to support core ADAS functions more than two decades ago. Today, dozens of the world's leading automakers place their trust in our technology to support the ADAS features in hundreds of models currently on the market around the world. Tens of millions of vehicles worldwide have been equipped with our camera-based ADAS technology. And those numbers are only growing.
Next-Generation Driver Assist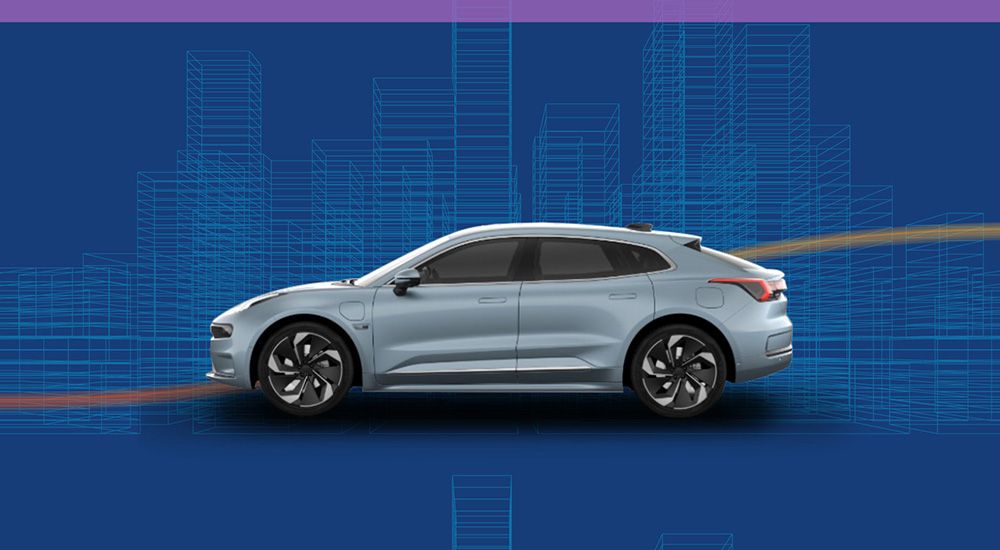 Advanced driver-assistance systems continue to progress, with a growing array of features working in unison. As they do, they're able to further enhance safety for today's human-driven vehicles.
Our next-generation driver-assist system, Mobileye SuperVision™ is derived directly from our research and development of autonomous vehicles, but still leaves responsibility and overall control of the vehicle in the driver's hands. It upgrades the single front-facing camera in our core ADAS solutions to 360-degree optical coverage. It also uses our digital map (the Mobileye Roadbook™ powered by REM™) for increased awareness of the driving environment, as well as decision-making algorithms and safety envelope (encoded in our Responsibility-Sensitive Safety model).
We categorize Mobileye SuperVision as an L2++ system. With over-the-air updates, it can be further enhanced as development progresses. Look for Mobileye SuperVision to hit the road soon in its first commercial application with Zeekr, the new electric-vehicle brand from China's Geely Auto Group.
Self-Driving System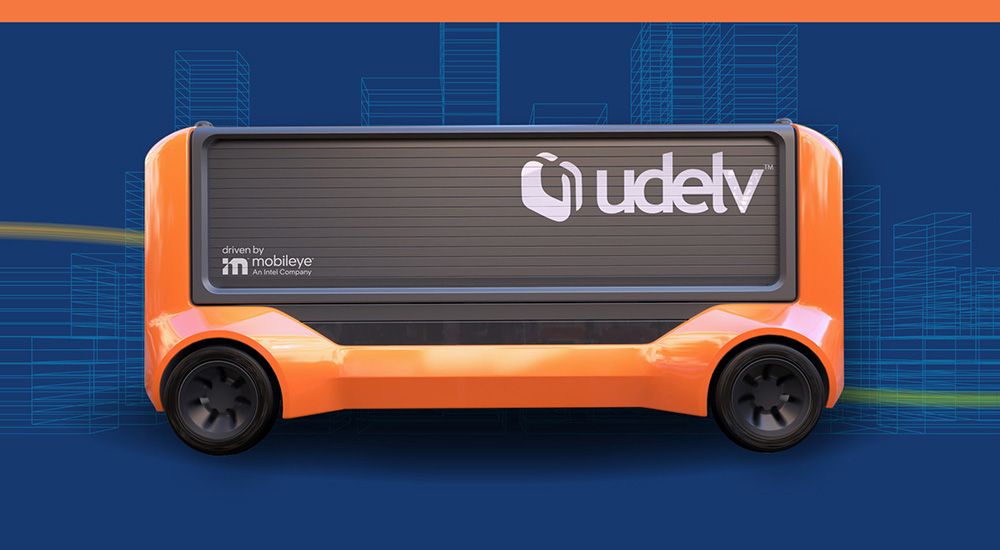 A fully capable self-driving system is arguably the most crucial element in unlocking the mobility revolution. Its advent ushers in the future of autonomous mobility for both personal transportation and the delivery of goods.
Our self-driving system, Mobileye Drive™ incorporates the same hardware and software found in Mobileye SuperVision, but with the key addition of 360-degree radar and LiDAR coverage for enhanced perception of the driving environment. The separate camera and radar/LiDAR sensing subsystems deliver True Redundancy™. And development of our own active sensors promises to substantially increase perception capabilities, while simultaneously driving down costs, to enable the deployment at scale of self-driving technologies everywhere, in every way, for everyone.
In fact, several customers have already chosen Mobileye Drive as the technological backbone for their Level 4 autonomous vehicles – including Transdev ATS and Udelv, with more soon to be announced.
Robotaxi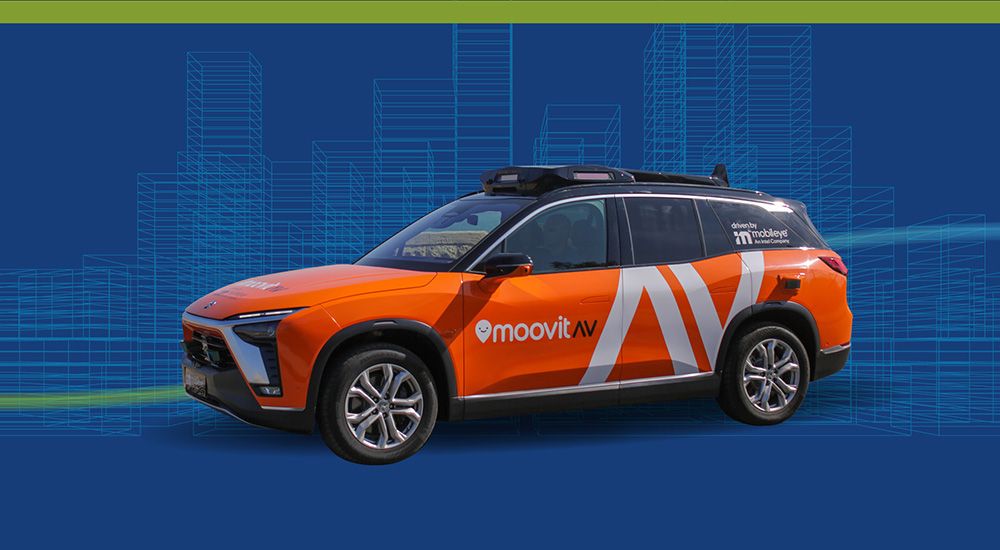 Riding in a completely self-driving vehicle has been the dream of so many for so long. That dream, we're glad to report, is now becoming reality.
At IAA 2021, we unveiled our Level 4 robotaxi, a self-driving vehicle ready for commercial deployment in cities around the world. Powered by Mobileye Drive, our robotaxi also features an array of services from our sister-company Moovit – including fleet management tools, tele-operations system, mobility intelligence for optimization and deployment, multi-platform user apps, and rider-experience services.
Adding these valuable Mobility-as-a-Service (MaaS) layers on top of the self-driving system enables the seamless operation of not only the vehicles themselves, but their deployment, management, and user experience as well for a comprehensive robotaxi service. Perhaps most crucially, the mobility intelligence offered by Moovit allows operators of robotaxi fleets to decrease (instead of adding to) traffic congestion on urban roads.
Powered by these groundbreaking technologies, our robotaxis are soon to hit city streets in Israel (with Moovit) and in Germany (with car-rental giant SIXT).
Scalable Solutions for Today's Roads and an Unknown Tomorrow
At Mobileye, we're proud to offer the solutions both for augmenting safety on today's roads and to adapt to a future still unfolding. While tomorrow's roadways, we anticipate, will be dominated by self-driving vehicles, nobody knows yet whether those will be the kind you buy or the kind you order up on demand.
Whatever the future holds, we'll be ready.
Press Contacts
Contact our PR team