The Sounds, Sights, Voices, and Values of Mobileye
Take a look inside Mobileye and hear from the people who are driving the evolution of mobility in this video by Kutiman.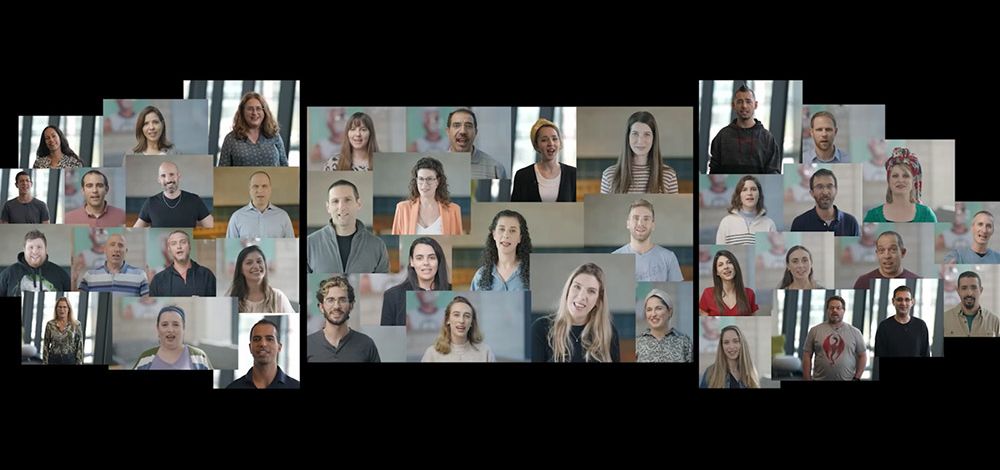 Mobileye employees have a lot to say about the principles, ideas, and spirit that drive us forward in the evolution of automotive transportation.
Mobileye is a tech company, a chipmaker, and an automotive supplier, dedicated to making the world's roads safer. But arguably more than anything else, we're a collection of individuals: scientists, engineers, programmers, and developers – unabashed geeks who are harnessing the power of computer vision and AI to tackle some of the hardest problems facing the automotive and mobility industries.
While we typically focus here on the products of their combined efforts, today we're giving you a glimpse inside Mobileye to meet some of the people behind the technology and the principles that motivate us.
This video was created by world-renowned Israeli audio-visual artist Kutiman to celebrate our recent IPO. It was compiled from sounds sampled and footage captured in our offices, workshops, labs, and development vehicles. Best of all, it features a cross section of our employees speaking about the values that drive us forward. Turn up your speakers, click "play," and meet just a few of the people who are proud to declare: We Are Mobileye.
Directed, edited, and performed by Kutiman
Trumpet: Tal Avraham
Photography: Yair Elder
Mixing: Ronen "Nenor" Sabo
Writing & Creative: Tami Tisch
Press Contacts
Contact our PR team