Making Safety Seen on International Women in Engineering Day
Women make vital contributions to a company's growth and culture. Meet some of the women engineers who drive advancements in our products and technologies.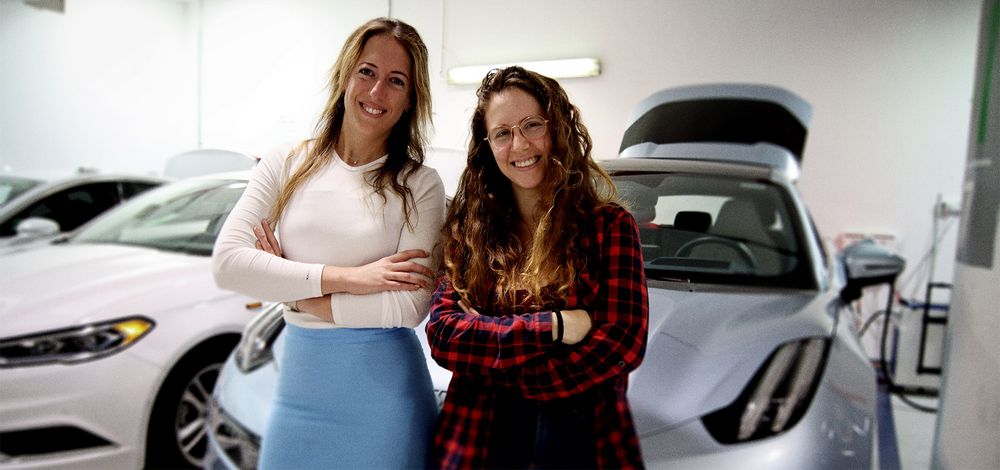 Shira Hirsh and Tomer Hochbaum are two of the many woman engineers making a meaningful professional impact at Mobileye.
It wasn't until the Second World War that serious attention was paid to women's education in technical fields, and women began to enter the male-dominated workforce. In America, Rosie the Riveter became an enduring symbol for the physical and intellectual capabilities of American women engineers. In 2019, women accounted for about 34% of all engineers in Israel. Globally, the proportion of women engineers in 2023 stands at 24% in the United States, 17% in the European Union, 16% in Japan, and 14% in India.
While stereotypes persist in STEM fields especially, there is a growing number of women who contribute to the necessary growth and culture of the companies which in turn benefit from their talents. At Mobileye, women engineers are making a meaningful impact on our products and technologies.  Here, read about two women who embody the theme of this year's International Women in Engineering Day: "make safety seen."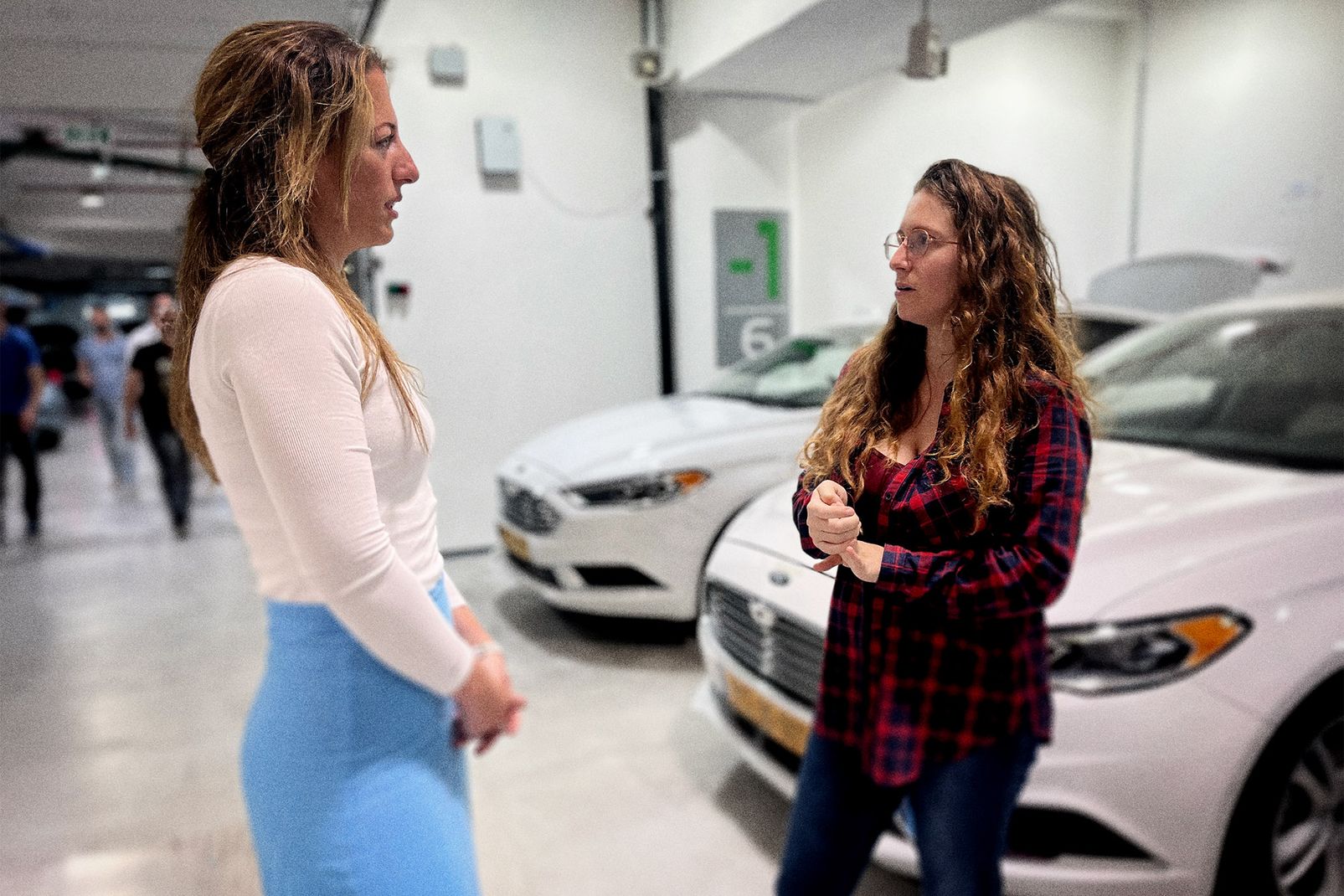 Saving lives
There are numerous factors that contribute to road accidents, with speeding, distractions, and non-adherence to traffic rules ranking among the top five causes. At Mobileye, the core value of saving lives and promoting accessible, sustainable mobility drives the work of our engineers. Among them is Shira Hirsh, a senior principal engineer specializing in deep learning and computer optimization. Her focus is on integrating numerous algorithms into EyeQ™ – Mobileye's proprietary System-on-Chip (SoC) – which aims to ensure an efficient and very quick response time, ultimately leading to a safe and seamless driving experience.
Since Shira was young, she has always been curious and drawn to problem solving. But before starting her career as an engineer, she faced her own stereotypes about the field.
"I had this vision that computer engineers spend most of their days in front of a computer, devoid of human interaction, which is the opposite of the social person that I am," Shira reflects. "But after careful contemplation and great support from my family and friends, I embraced the decision to pursue a degree in computer science."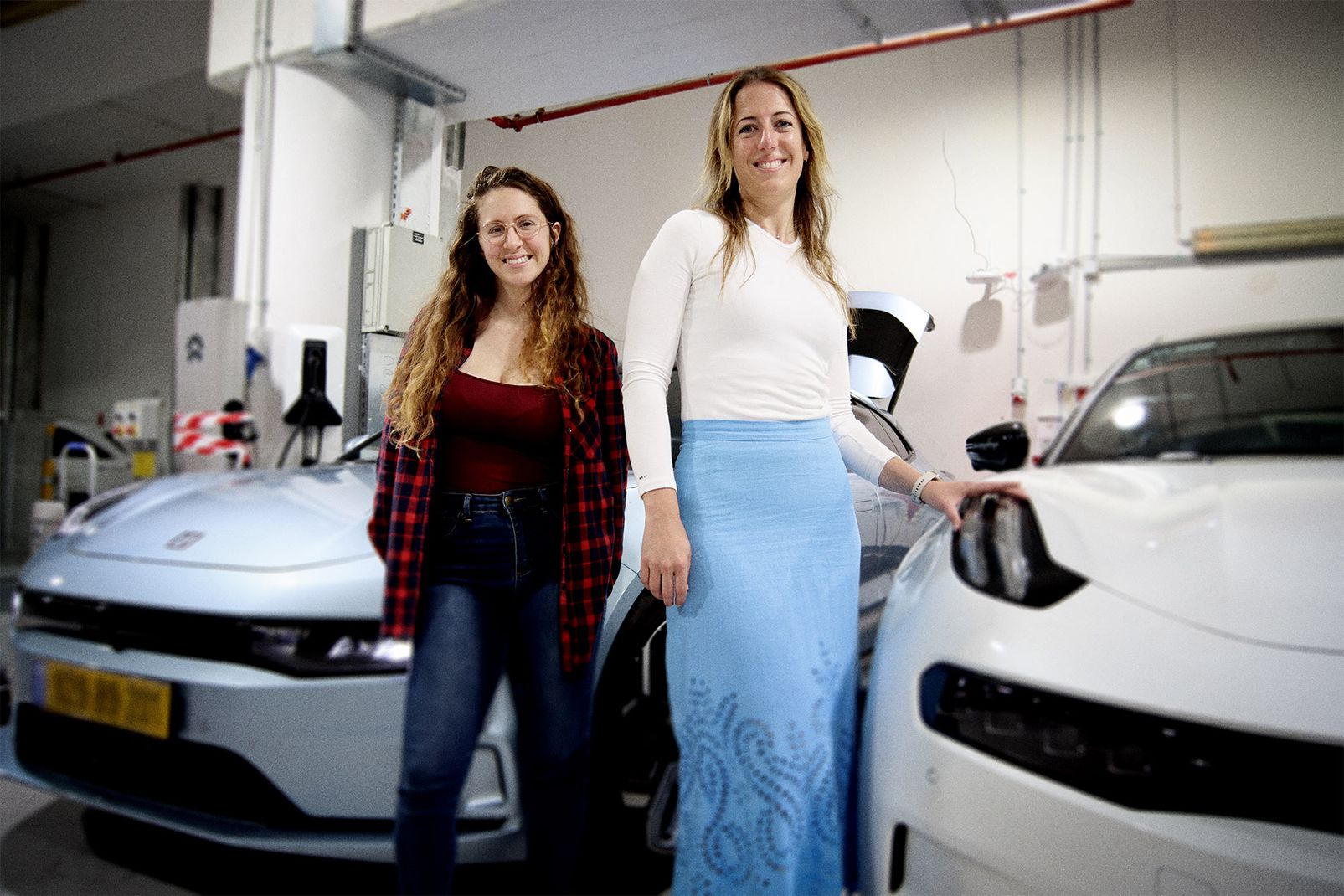 "My choice," she explains, "was motivated by my passion for problem-solving and the realization that engineering necessitates exceptional social skills for effective collaboration, communication, and understanding people's needs. My strength in connecting with people is an asset in my field."
Together with her expertise in machine learning and computer optimization, she plays a pivotal role in the development and integration of advanced algorithms, ensuring that Mobileye's driver-assistance technologies deliver the highest level of safety and reliability.
Like Shira, Mobileye algorithm and machine learning team manager Tomer Hochbaum had the same at-home support to break the gender barrier as a female engineer.
"Both of my parents are in similar fields, so to focus on math and science was second nature to me," she explains. "At home, I grew up with a big sister and mother whom I both admire, and I was always told that gender is not a barrier. It helped me overlook the obvious when I arrived at university: that all the teachers and my classmates in my engineering department were male. On top of that, studying did not come easily to me, and I found university to be very difficult. I worked very hard and found myself at Mobileye towards the end of my university experience. Despite managing a team of five, I still don't see myself as an engineer only – I volunteer a lot, I work with animals. I am a lot of things outside of my work."
The pursuit of safety
Tomer and Shira's work at Mobileye aligns perfectly with this year's theme, "make safety seen". For Tomer, she and her team strive to improve safety by developing technologies that can outperform human drivers. By accurately detecting objects, their goal is to reduce accidents and create a safer environment for all.  
For Shira, her cross-project role focuses on accelerating and optimizing algorithms across various domains, including solution-based AI technology such as machine and deep learning, computer vision, and model-based approaches on Mobileye's proprietary EyeQ chip. Her team's main goal is to enhance the algorithms, enabling them to function in real-time and deliver rapid response times for ADAS systems, ensuring utmost safety.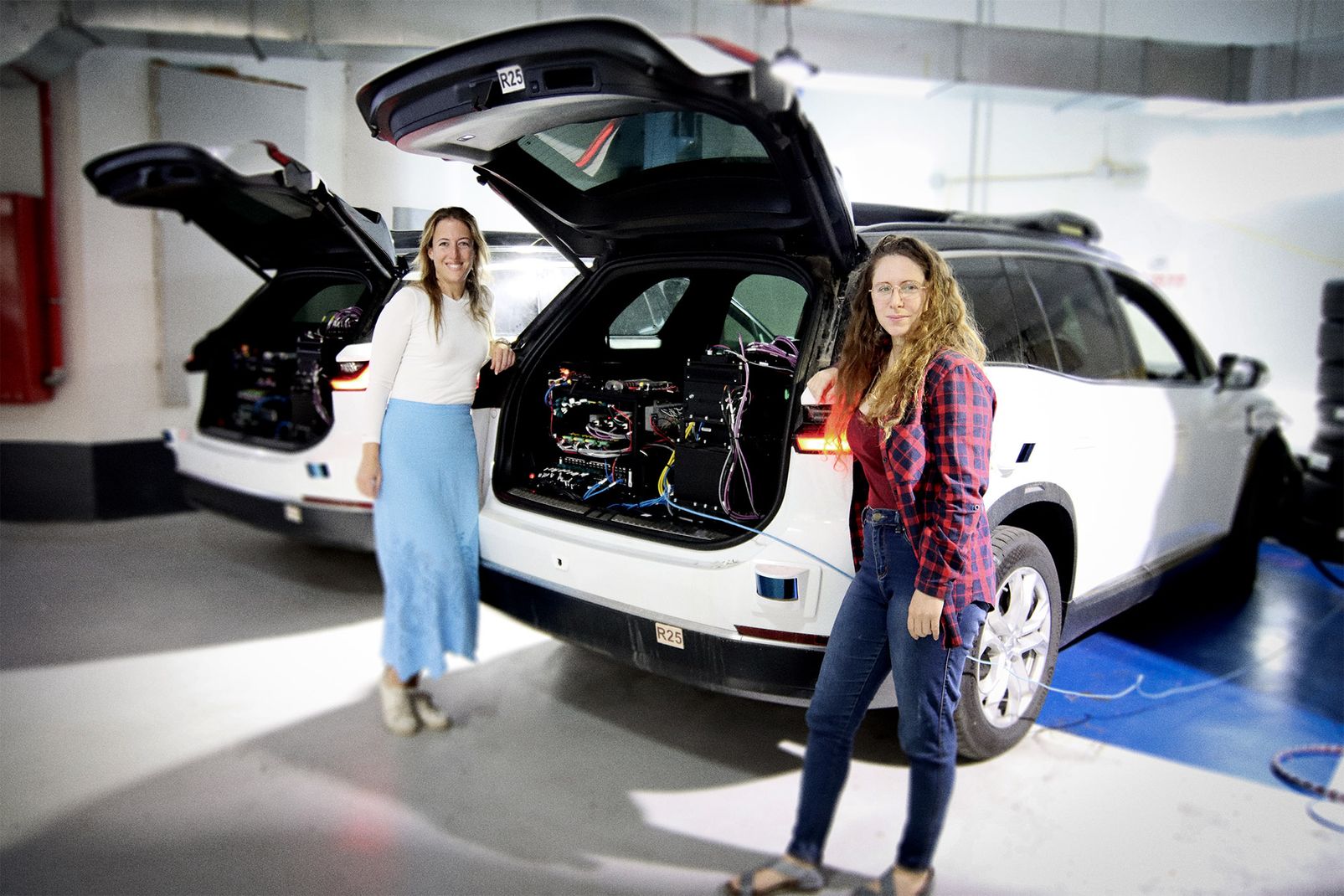 The impact on the world
In the office, the creative collaboration between their colleagues is precisely what is needed to push through and achieve breakthroughs. Shira explains: "As projects progress and safety regulations become stricter, there are instances where it may appear that we have reached maximum efficiency and cannot fit in even one more needle. However, together with others on the algorithm teams, we consistently conquer the challenge. We discover innovative approaches to reduce cycles and optimize new algorithms, enabling them to fit within our constraints. These efforts often yield results that allow us to continually enhance performance and functionality. "
"Mobileye is a company that works towards improving safety," Tomer highlights. "Everything we do is towards that goal of what's going to be safer and better for people. Every check is to make sure that our technology can become more accurate than a human."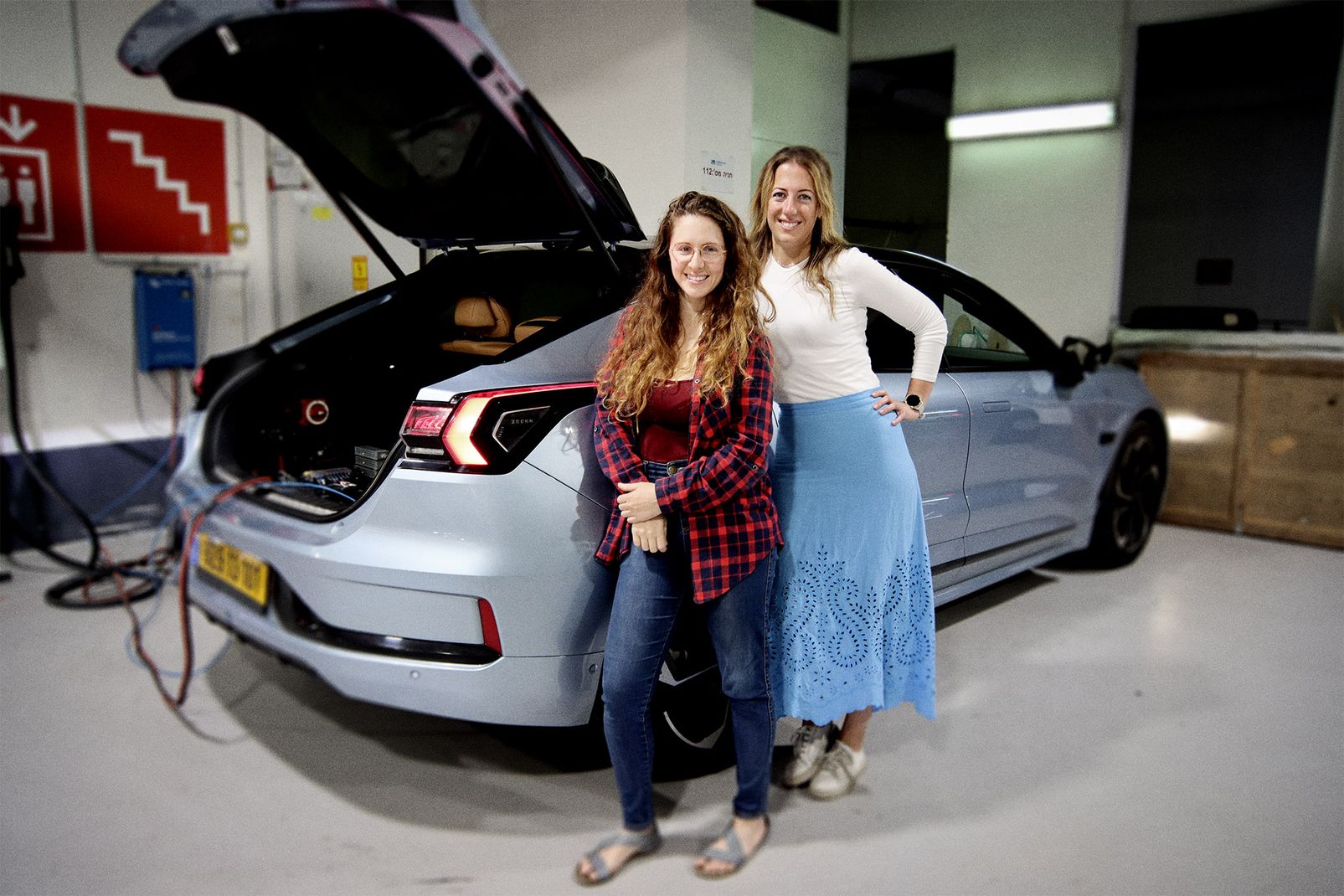 For Tomer and Shira, improving safety is just one of the many impacts engineers can make in the world. These exemplary women engineers are not limited to the work they do at Mobileye – their expertise allows them to address smaller, yet no-less-significant problems that align with their personal values and passions. Tomer highlights this type of opportunity through her volunteer work with animal adoption where she uses her expertise to identify committed owners and prevent abandonment.
By playing pivotal roles in the development and integration of advanced algorithms, women engineers, like those we've spotlighted here, ensure that Mobileye's driver-assistance technologies deliver unmatched safety and reliability. The road for women engineers may indeed be long, but it's paved with the stories like those of Shira and Tomer who break stereotypes along the way.
Press Contacts
Contact our PR team