blog
|
September 20, 2023
Driving the Evolution of Autonomous Mobility at IAA 2023
From assisted to autonomous driving, Mobileye showcased a full range of technologies and solutions at this year's mobility show in Munich.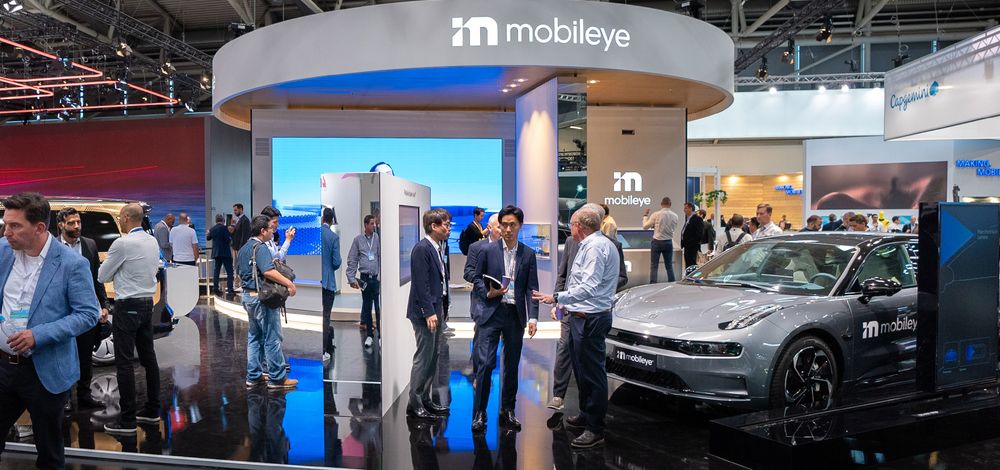 Mobileye's booth at IAA Mobility 2023 showcased the Zeekr 001 with Mobileye SuperVision™ and VW ID. Buzz with Mobileye Drive™.
The future of the automobile was on display this month at IAA Mobility, Europe's premier exposition for automotive technology. Mobileye returned to the event this year to demonstrate the technological innovations that are driving the evolution from assisted to autonomous driving.
On stage, Johann Jungwirth, Mobileye's Senior Vice President of Autonomous Vehicles, delivered a keynote presentation on "The Road to Self-Driving Mobility". Meanwhile, on both the show floor and the surrounding roadways, we showcased a broad range of cutting-edge technologies and solutions.
For a taste of what we lined up for this year's show, you can watch the highlights video above, and take a tour of the Mobileye booth at the Messe München convention center in the video below.
Together with our partners, we announced some major news developments leading up to and during the show. In the video below, you'll hear about unlocking the potential of Mobileye SuperVision™ with Zeekr in China, a new eyes-on/hands-off SuperVision project with Smart, deploying true imaging radar with Valeo, and the new roboshuttle from Schaeffler and VDL.
Read about the ID. Buzz autonomous vehicle featuring Mobileye Drive™, and watch this space for more of what Mobileye had to show at IAA Mobility 2023.
Press Contacts
Contact our PR team