Mobileye Self-Driving Vehicles Hit the Boulevards of Paris
Joint pilot project with RATP Group is already shuttling passengers around the French capital in our autonomous vehicles.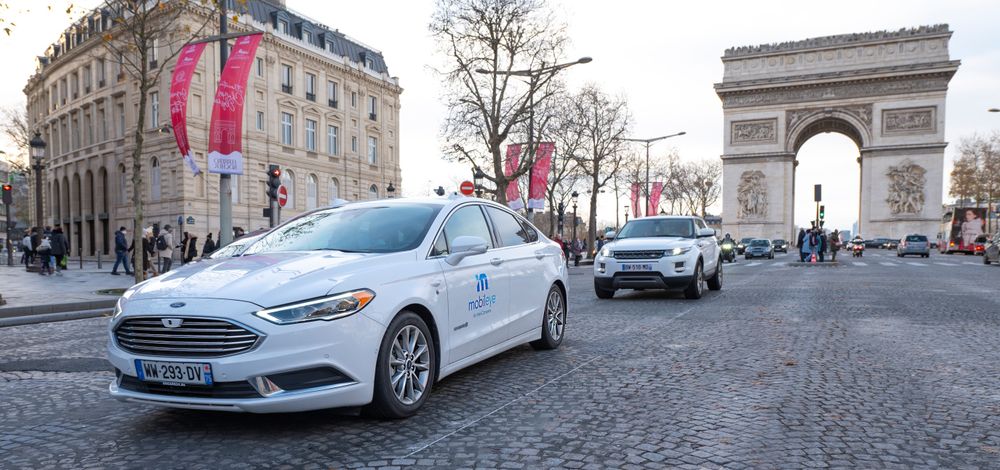 Mobileye autonomous vehicle on the Champs Elysees by the Arc de Triomphe in Paris
Getting a self-driving vehicle to work in a controlled environment is one thing. Getting it to work in the real-world traffic of a densely populated city is quite another. But we're not just testing our autonomous vehicles in one city. We're testing them in several of the most challenging urban environments around the world.
Now we're pleased to add Paris to the growing network of locations where we're running our AVs. And this time, it's not just for testing purposes.
Why Paris?
The unique driving culture, roadway infrastructure, and other parameters particular to each of the cities in which we're testing provides us with a unique opportunity to further hone our technology in different driving environments. That's equally true of the French capital as it is of Jerusalem, Munich, New York, Detroit, Tokyo, and Shanghai, where our test fleets are also operating.
Driving in Paris is characterized by its iconic boulevards, labyrinth side streets, multi-lane roundabouts, and its own unwritten rules of the road. The permit we've now secured to run our AVs in the City of Lights opens a new chapter under the collaboration into which we entered two years ago with RATP Group, the principal public transit operator in Paris and one of the largest in the world.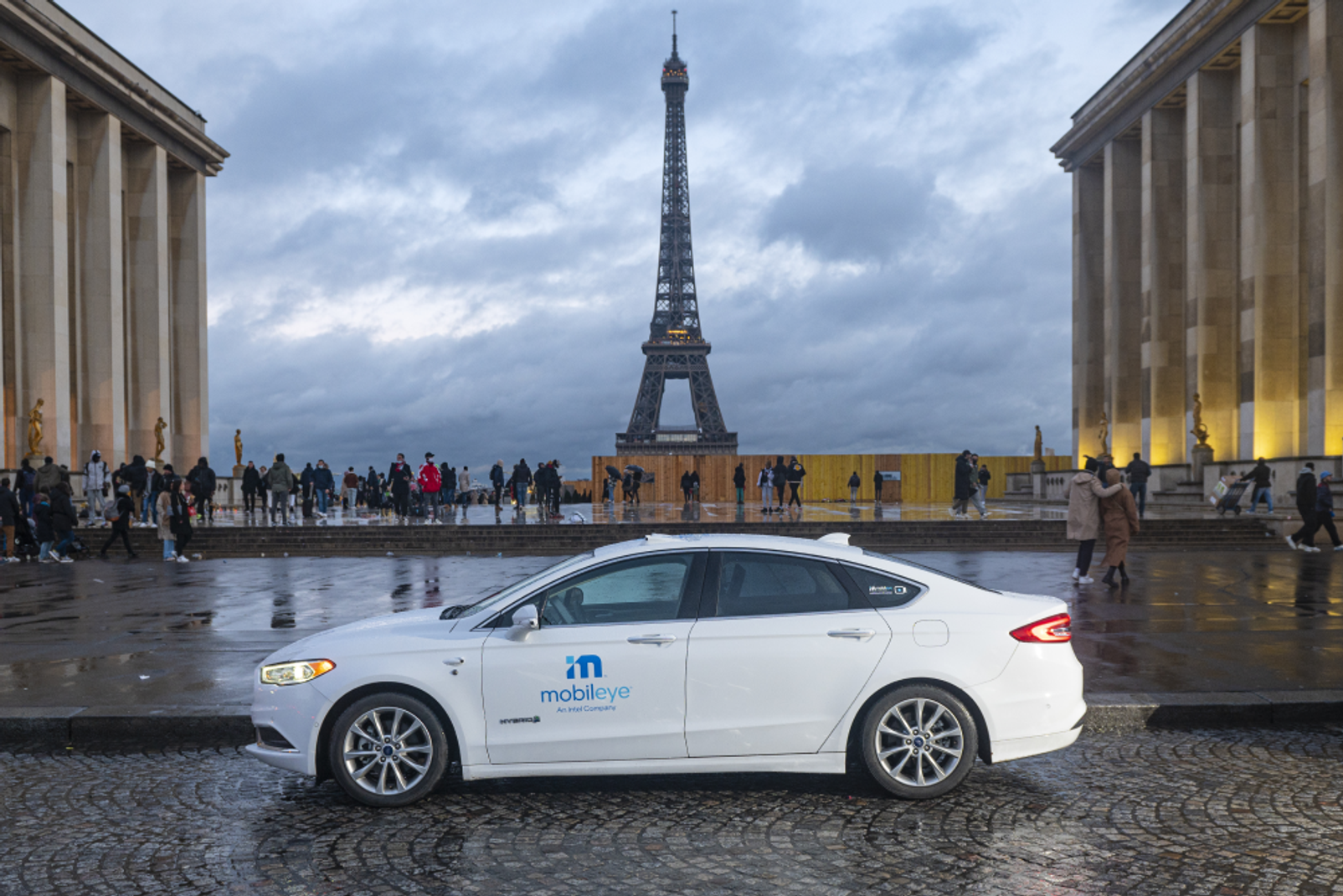 Beyond Testing
With RATP in Paris, we've launched our first on-demand self-driving mobility service, taking our autonomous vehicle program beyond the testing phase.
Under the pilot project, we're honored to be entrusted with transporting employees of the famous Galeries Lafayette Paris Haussmann department store to and from work in our completely self-driving vehicles. Rides can be ordered up on-demand or booked in advance through the Moovit app for up to two passengers at a time, together with a Mobileye safety driver and an RATP co-pilot. (Read the news release for more details.)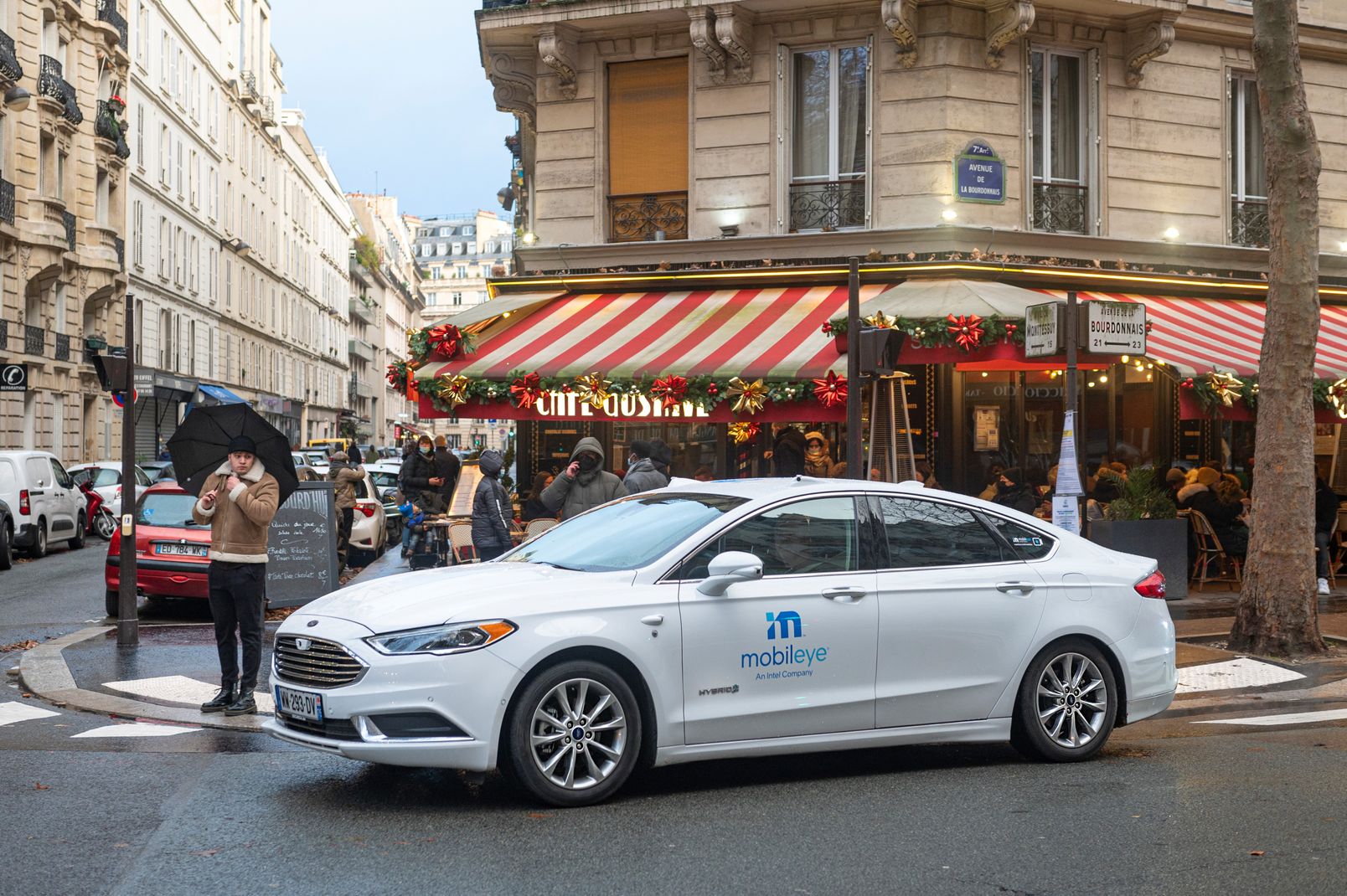 This pilot project sets the stage for much more to come. Next year we're scheduled to launch robotaxi services in both Tel Aviv and Munich. And our self-driving technology is set to enable autonomous mobility services in even more locations around the world – including Japan, South Korea, the United Arab Emirates, a second initiative in France, and autonomous delivery services in the United States.
Watch this space for more as the self-driving mobility revolution is just getting under way.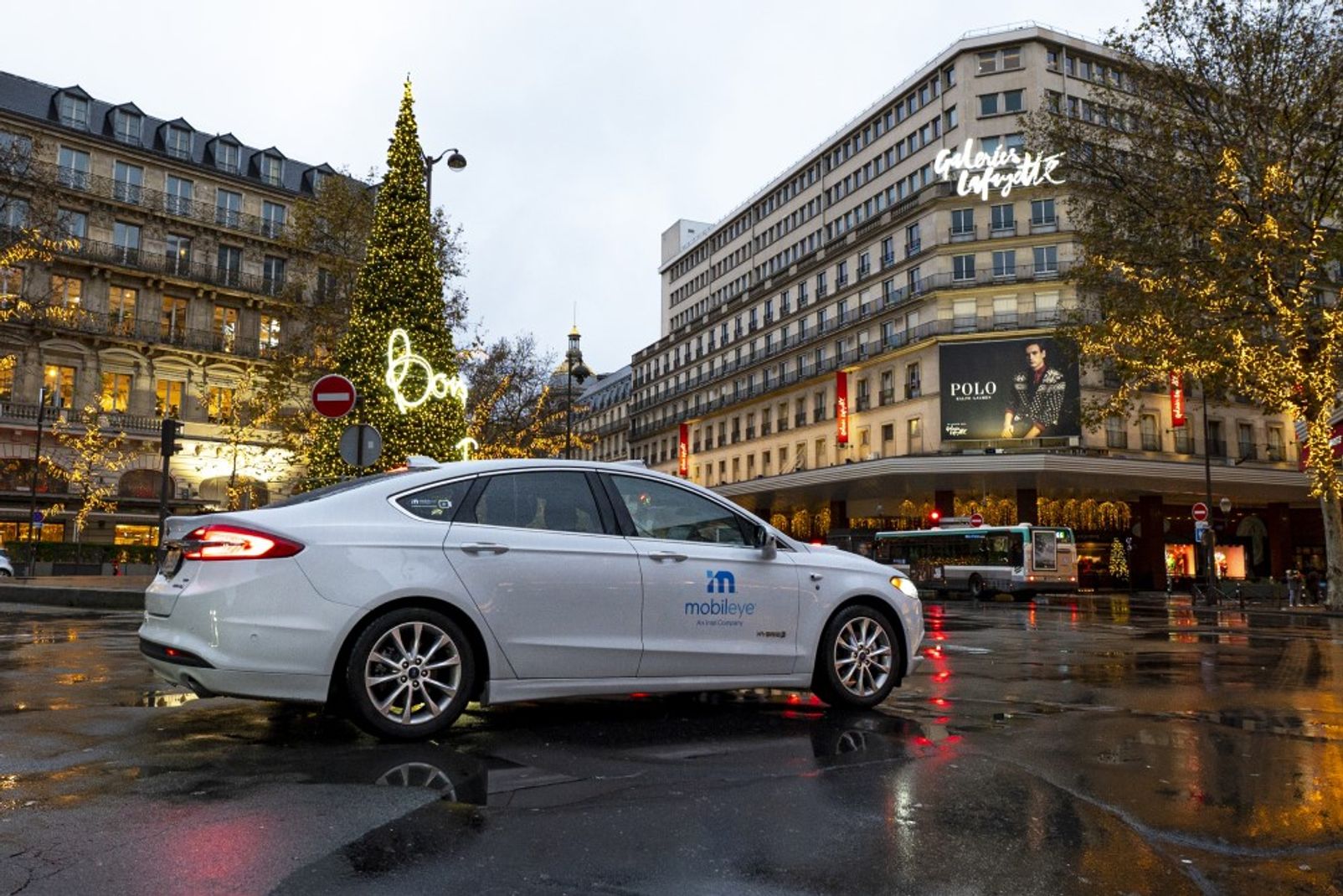 Press Contacts
Contact our PR team