Responsibility-Sensitive Safety Gains Traction Worldwide
Mobileye's RSS autonomous-vehicle safety model is being embraced by a growing number of public and private companies and organizations around the world.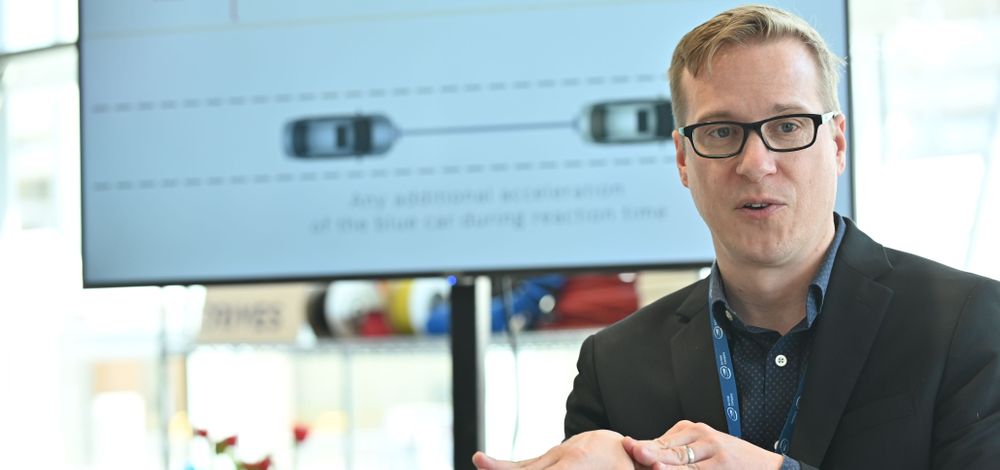 Mobileye VP Jack Weast speaks at Mobileye DRIVES summit
Since its introduction in 2017, Responsibility-Sensitive Safety (RSS) has become a leading model for global AV safety frameworks. Numerous standards bodies are beginning to include RSS in their standards. Regulators and policymakers are looking at RSS as tool for defining what it means for an AV to drive "safely." Researchers are digging into the application of RSS and looking for the boundaries of its efficacy.
Standards progress has been especially robust, as RSS has advanced its way into both IEEE and ISO standards efforts recently. Intel Senior Principal Engineer and Mobileye VP of Automated Vehicle Standards Jack Weast is chairing the IEEE effort to adopt a formal technical standard known as IEEE P2846: A Formal Model for Safety Considerations in Automated Vehicle Decision Making. The workgroup includes other industry representatives from, amongst others, Aptiv, Uber, FCA, Google, Nvidia and more. The full membership list (still growing) and progress on the newly-formed IEEE workgroup can be found here. If all goes as planned, IEEE 2846 1.0 will be published early next year.
In addition to the IEEE effort, ISO (the International Organization for Standardization) has also adopted the Safety First for Automated Driving (SaFAD)  paper as a technical report, which is widely seen as a first step toward turning it into a standard. This paper was published by Intel and 10 other automotive industry representatives (BMW, Daimler, VW, and more), and includes RSS in the Drive Planning Element. China ITS, the standards body for the world's largest passenger vehicle market, has approved a proposal to use RSS as the basis for a forthcoming AV safety standard.
In addition to these standards organizations, businesses and think-tanks are also working with RSS: 
Baidu

 – the Chinese technology company demonstrated a successful implementation of RSS during CES 2019. This was the world's first open-source implementation of RSS.

Valeo – 

the top-tier European-based automotive supplier will collaborate on policies and technologies intended to bolster the adoption of AV safety standards in Europe, the U.S. and China. This involves drafting of frameworks for the verification and commercial deployment of safe AVs and funding of public research on the RSS model.

 The RAND Corporation

– the leading think tank cited RSS as a way to implement a "safety envelope," which

RAND

s

ays is needed for AVs to achieve "roadmanship."

 

Arizona's Institute of Automated Mobility (IAM) 

will use RSS as the foundation for its research and testing of AV safety, and recently published a proposed set of safety assessment metrics based on RSS to assess the performance of an AV in the real world. 
Press Contacts
Contact our PR team