Mobileye Hits the Autobahn with German Permit
Our latest AV testing permit will allow us to evaluate our self-driving system on public roads in Germany, from the streets of Munich to the country's world-famous highway network.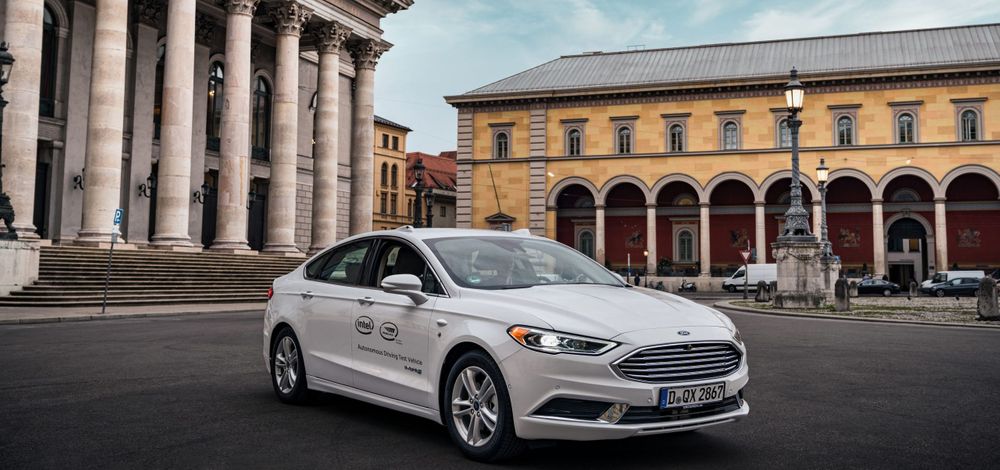 Obtaining a license to test autonomous vehicle prototypes in Germany is no simple feat. But Mobileye is proud to have achieved exactly that.
After completing a series of rigorous safety tests and technical briefs, Mobileye has obtained authorization to test its AV prototypes on public roads across Germany. That includes not only urban and rural roads, but also the country's famed Autobahn highway network, giving Mobileye the rare ability and authorization to test its self-driving system (SDS) in traffic at speeds as high as 130 kilometers per hour (over 80 mph).
It's a permit typically granted only to OEMs – that is, the automakers that design, engineer, and manufacture complete automobiles... many with Mobileye technology on board. Other companies have primarily had to make do with testing in closed environments or in simulators. This rare exception makes Mobileye one of the first technology suppliers to make the proverbial grade.
"With the TÜV SÜD AV-permit we bring in our broad expertise as a neutral and independent third party on the way to safe and secure automated mobility of the future," said Patrick Fruth, head of the mobility division at Munich-based technical service provider TÜV SÜD, whose independent assessment made the permit possible. "Our demanding assessment framework and test procedure considers state-of-the-art approaches to safety and combines physical real-world tests and scenario-based simulations."
Permit in hand, Mobileye will begin testing on the streets in and around Munich – BMW's hometown, just an hour's drive south along Autobahn 9 from Audi's seat in Ingolstadt, and a few hours east on the A8 from the Stuttgart headquarters of Daimler and Porsche. From the Bavarian capital, AV testing can expand to other parts of Germany. Mobileye hopes to begin open-road testing in additional countries by the end of the year, among them France, Japan, South Korea and at home in Israel.
These tests help inform the development of Mobileye's self-driving system for use in robotaxis (leveraging newly acquired sister-company Moovit's mobility platform) and the consumer autonomous vehicles to follow.
"Mobileye is eager to show the world our best-in-class self-driving vehicle technology and safety solutions as we get closer to making safe, affordable self-driving mobility solutions and consumer vehicles a reality," noted Johann Jungwirth, vice president of Mobility-as-a-Service (MaaS) at Mobileye. "The new AV Permit provides us an opportunity to instill even more confidence in autonomous driving with future riders, global automakers and international transportation agencies. We thank TÜV SÜD for their trusted collaboration as we expand our AV testing to public roads in Germany."
Press Contacts
Contact our PR team