Mobileye's New HQ Receives Top Environmental Rating
We are honored to have earned the highest-possible LEED Platinum® rating from the U.S. Green Building Council for the new Mobileye campus in Jerusalem.
The new Mobileye Campus Jerusalem will serve as our global headquarters and principal research & development facility.
Mobileye has new headquarters opening soon in Jerusalem, and we're proud to report that it has received the highest-possible LEED Platinum® environmental rating for new construction.
Issued by the U.S. Green Building Council (USGBC), the Leadership in Energy and Environmental Design (LEED) program is one of the most respected and widely recognized environmental certification standards for construction. LEED projects are graded in nine categories for environmental impact, from integrative design and material use to human health and energy efficiency. Qualifying projects receive one of four grades, of which Platinum is the highest.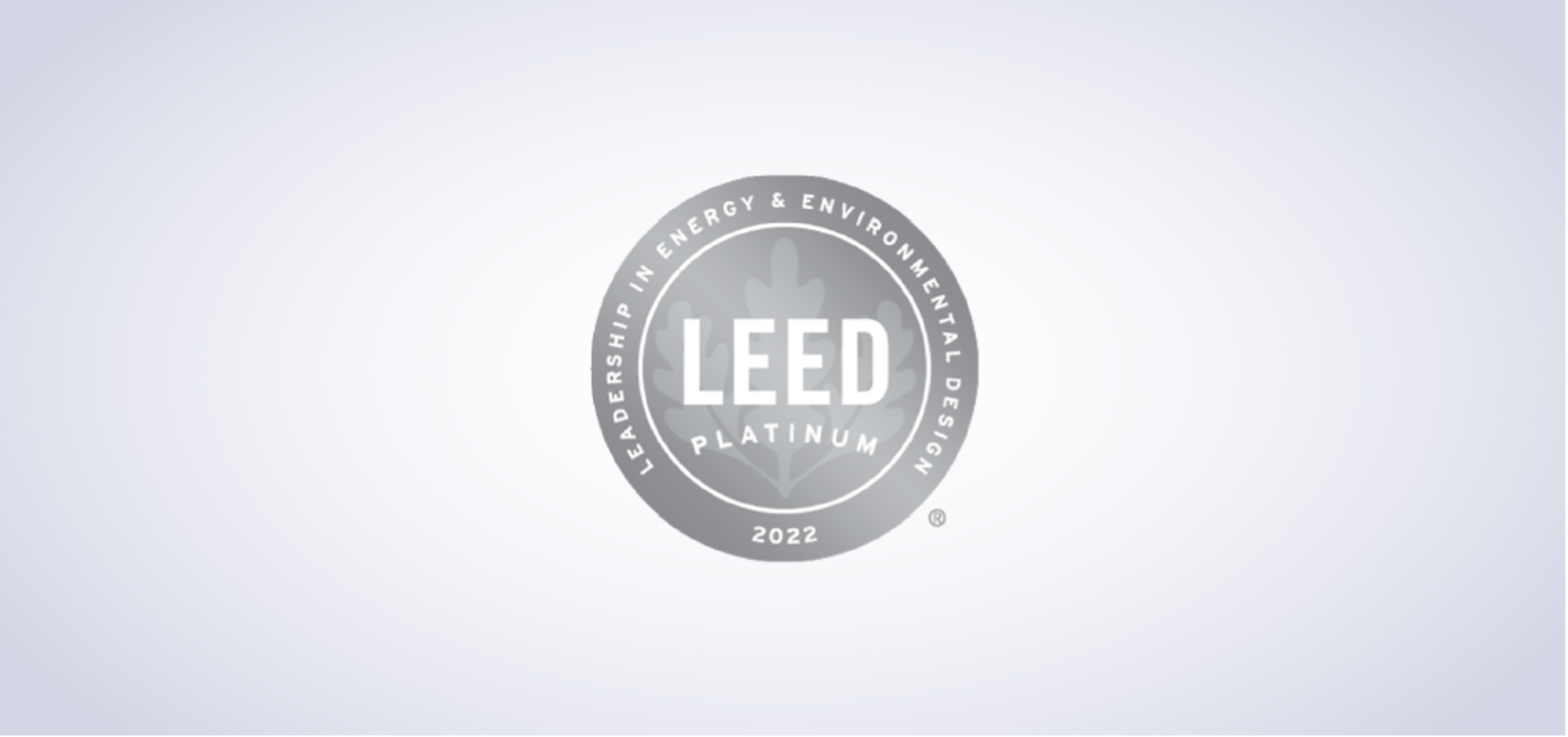 Mobileye set out in the planning phase to earn a (second-highest) Gold rating as a minimum, but has exceeded that goal with a Platinum rating. Of particular note, the ground-up, purpose-built Mobileye Campus Jerusalem received the highest possible marks for Water Efficiency, Innovation, and Regional Priorities (such as energy usage and water-efficient landscaping). The LEED Platinum rating underlines Mobileye's focus on ambitious environmental, social, and governance goals.
Efficiency by Design
In building the facility, Mobileye has enacted a wide array of environmentally friendly features. For example, we selected water-cooled (instead of air-cooled) chillers for the HVAC system, with a high coefficient of performance (CoP) between 13 and 19 – far exceeding the CoP of 3 at which most chillers are rated. External fins and internal blinds on all external façades help reduce incoming solar radiation (and therefore HVAC usage), which is especially significant in light of Israel's extremely hot summers. And the underground on-premises data center was designed for peak power-usage effectiveness (PUE). Such features help reduce overall energy usage by 68 percent – more than double our initial target – with the remaining energy usage completely offset by renewable energy credits.
As much of the building material as possible was sourced from recycled content, including 100% of the steel. Nearly half of the open space is vegetated, fed by recycled condensed HVAC water. The facility includes underground electric vehicle charging stations and ample parking for bicycles, and is situated in a highly developed area near many public mass-transit lines – with a new light-rail line currently being constructed alongside it, too.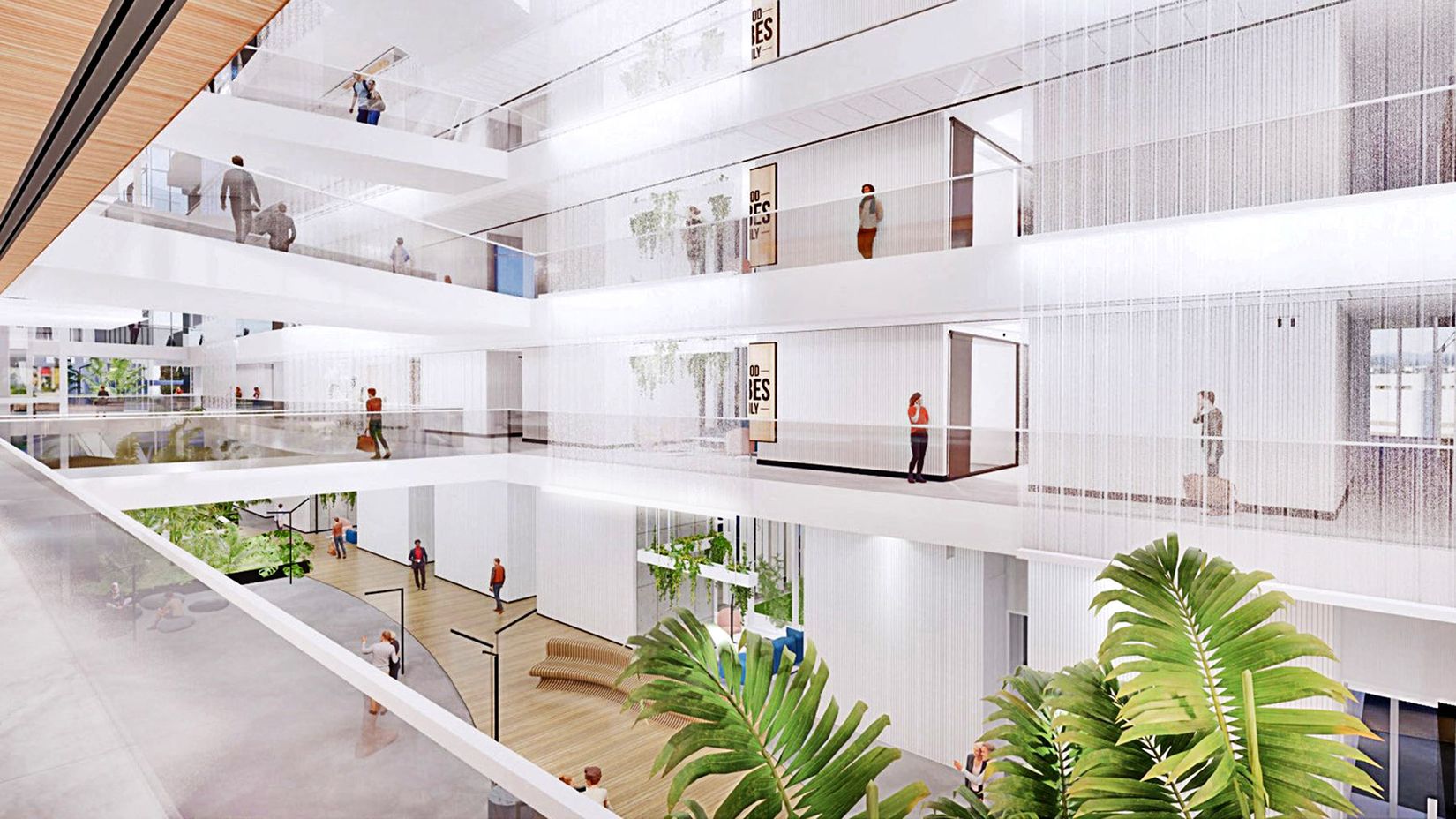 "Environmental impact was a top priority for us in building Mobileye Campus Jerusalem," notes Kobi Ohayon, Chief Operations Officer at Mobileye. "In planning the new facility, we looked at every metric possible and all the resources available to us in order to minimize our carbon footprint and create as 'clean' a facility as possible – both for those who'd be working there and for the city and environment surrounding us. We're incredibly proud and honored that our efforts have earned Mobileye the top LEED Platinum rating from USGBC."
Green Building Leadership
Though issued by an American organization, the LEED program is being adopted by building projects around the world. The new Mobileye facility is one of just seven in Israel (and only the second in Jerusalem) to date to receive a LEED Platinum rating, alongside such noteworthy constructions as the new National Library of Israel, the Porter School of Environmental Studies at Tel Aviv University, and Intel's new R&D facility in Petah Tikva.
"Mobileye's LEED certification demonstrates tremendous green building leadership," said Peter Templeton, president and CEO of the U.S. Green Building Council. "LEED was created to make the world a better place and revolutionize our buildings and communities by providing everyone with access to healthy, green, and high-performing buildings. The new Mobileye Campus Jerusalem is a prime example of how the innovative work of project teams can create local solutions that contribute to making a global difference."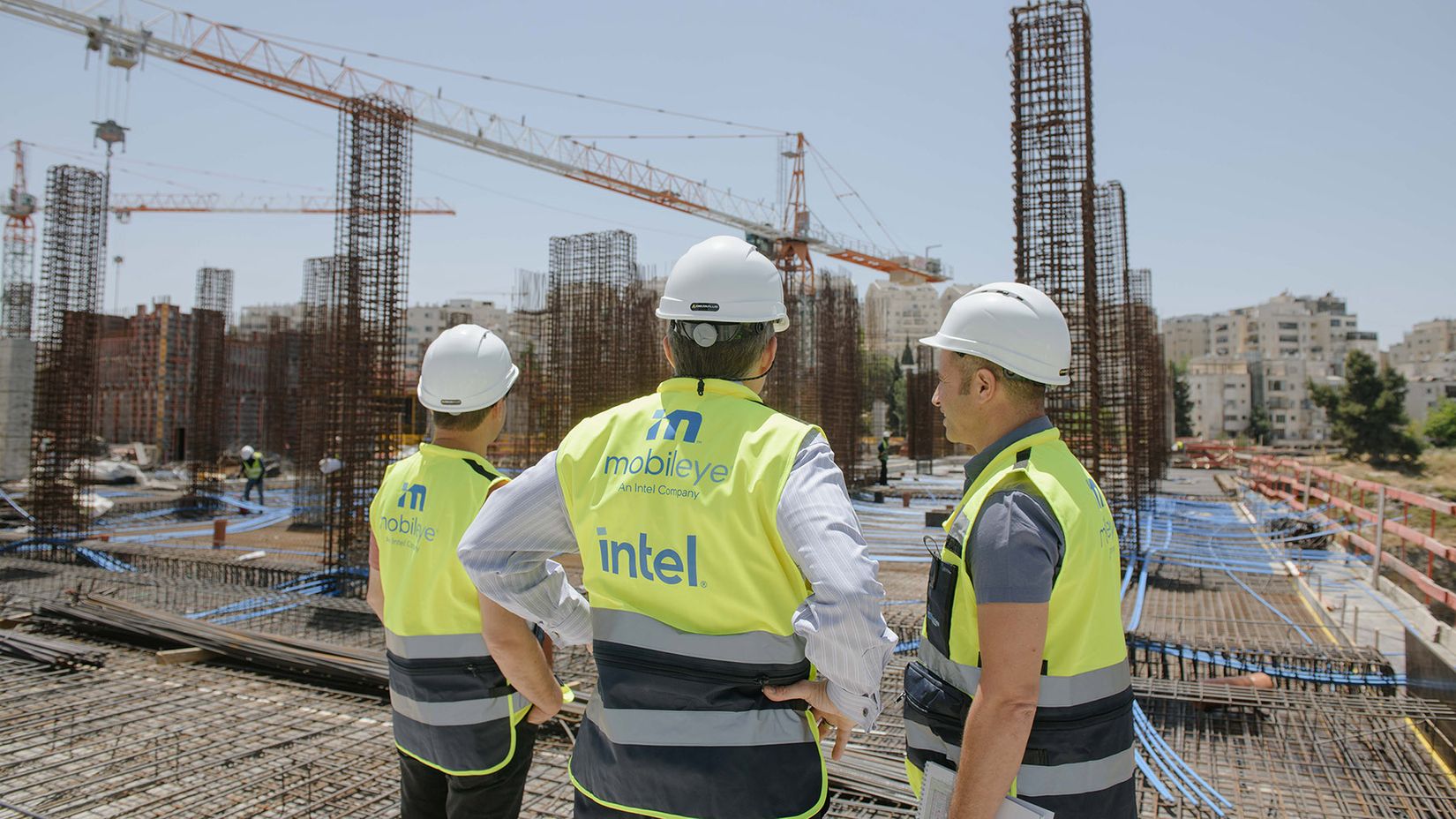 Once it opens later this year, the campus will serve as Mobileye's global headquarters and principal R&D facility. The 130,000-square-meter (~1.4-million-square-foot) facility has been built in Jerusalem's Har Hotzvim technological hub, near Mobileye's current headquarters. The state-of-the-art campus has ten floors above ground and seven underground, with office space, conference rooms, and other facilities for over 2,500 employees – along with specialized labs and a vehicle workshop custom-built to support our development of technologies for assisted and autonomous driving.
In addition to our new headquarters and our other facilities in Jerusalem, Mobileye operates offices and workshops across Israel and around the world – including locations in Germany, China, Japan, and the United States.
Press Contacts
Contact our PR team