opinion
|
October 26, 2022
To Our Customers: A Letter From Our CEO
Our dream is for every vehicle to have life-saving driver-assistance technology.
Prof. Amnon Shashua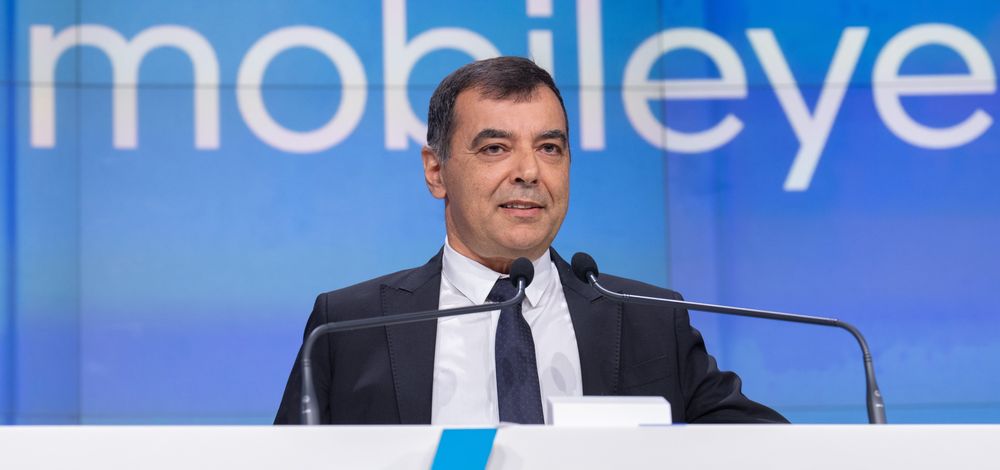 Mobileye Founder and CEO, Amnon Shashua, speaks about the listing of Mobileye shares on the Nasdaq Stock Exchange
To our valued customers,
Today we opened an exciting new chapter in Mobileye's history as we once again became a public company. Shares of "MBLY" stock began trading on the Nasdaq exchange just a short time ago. I couldn't be more thrilled.
Mobileye steps back into the public eye more visible and valuable than we were before. Under Intel's ownership over the past five years, we have grown and prospered and are emerging from Intel bigger and stronger, and ready to deliver what you need from driver-assistance technology – everything from today's popular safety applications to the fully autonomous driving solutions of the future.
Our time as a wholly owned Intel subsidiary helped us accelerate our business and get ready for this next chapter. These past five years saw us successfully develop and deliver highly advanced versions of the core platform technologies needed for the most advanced driver-assistance systems (ADAS): Road Experience Management™ (REM™) mapping technology, Responsibility-Sensitive Safety (RSS) driving policy, True Redundancy™ sensing and the most advanced generations of our defining silicon-plus-software system-on-chips known as EyeQ®. Every one of these technologies enhances the capabilities of basic ADAS and enables a broader value chain of premium solutions that generate new consumer demand.
Since we began shipping our first EyeQ, more than 800 vehicle models have shipped with Mobileye inside, totaling more than 125 million vehicles equipped with our technology. Our dream is for every vehicle to have life-saving driver-assistance technology. Together, we can make that vision a reality.
Mobileye's journey began more than two decades ago on my belief that computer vision technology could help prevent automobile crashes and save lives. We started small and grew quickly into a global company supplying more than 50 automakers. I see so much promise ahead and am as committed as ever to continuing our work to bring about a safer future. I have made these challenges my purpose and look forward to leading Mobileye as we work to fulfill the opportunity ahead.
I want to personally thank all the Intel and Mobileye team members, along with our outside partners, who worked tirelessly for many months to make this day possible.
This is not new territory for us. We operated independently before and during our time with Intel – self-funding our R&D and transformation from technology supplier to mobility enabler. And I am confident in our ability to continue growing and thriving as a publicly traded company. We look to building on our successful relationships with you – our valued customers – to deliver the future of transportation.
Sincerely,

Prof. Amnon Shashua
CEO of Mobileye Global Inc.
Press Contacts
Contact our PR team