opinion
|
September 23, 2020
Why the Geely Auto Group Win is a Game Changer
Fully Integrated Mobileye SuperVision System Enables Faster Production for OEMs
Prof. Amnon Shashua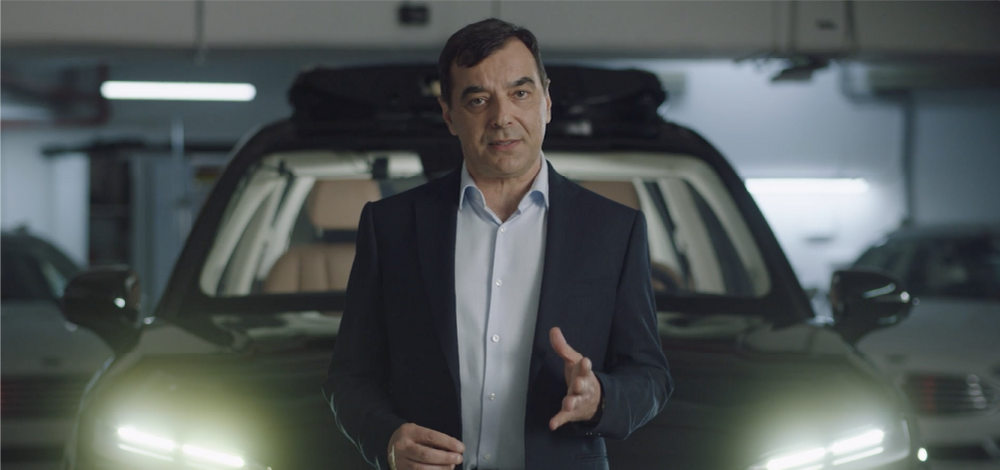 Amnon Shashua - Senior Vice President President and CEO of Mobileye, an Intel Company
This news content was originally published on the Intel Corporation Newsroom.
By Amnon Shashua
As I have said consistently, it is critical to first get the technology right before bringing it to production to enable rapid scaling. The deal we announced with Geely Auto Group today, which utilizes our proven surround-view advanced driver-assistance system (ADAS), pays off that philosophy.
Geely Auto Group will use Mobileye's full-stack, 360-degree camera solution in its brand-new, premium-model, L2+ electric vehicle (EV) from Lynk & Co – the Zero Concept – reaching consumers in late 2021. This system, which today we are launching as Mobileye SuperVision™, is a direct derivative of our autonomous driving program and utilizes the camera-only portion of our truly redundant sensing suite that we are developing for Level 4 autonomous vehicles (AVs).
Delivery of such a complex solution in about a year – just one-third the usual design time – is unprecedented in the automotive industry but crucial to Geely's ability to meet customer demand. Mobileye can meet such a tight schedule because of the time and effort spent refining and testing our camera-only, self-driving system for our AVs.
Because we have remained heads-down in perfecting this technology and are not distracted by various go-to-market schemes, we can now deliver Mobileye SuperVision for commercial use quickly and in volume to our OEM partners.
This win marks the first time Mobileye will be responsible for the full solution stack, including hardware and software, driving policy and control. Due to the complexity of the project, we will also supply a multidomain controller that will be validated for automotive and serve as a subsystem for very advanced ADAS solutions worldwide.
It also marks the first time that an OEM has publicly noted Mobileye's plan to provide over-the-air updates to the system after deployment. While this capability has always been in our repertoire, Geely and Mobileye want to assure customers that we can easily scale their driving-assistance features and keep everything up to date across the car's lifetime.
Our SuperVision camera-only solution is based on two Mobileye EyeQ5® system-on-chips – complete with seven long-range and four close-range cameras – and delivers a 360-degree surround view to enable a scalable feature bundle supporting highway hands-free, navigation-based highway-to-highway, arterial, and up to urban hands-free driving. We're also providing our Responsibility-Sensitive Safety (RSS) based driving policy, which helps the vehicle operate safely where lane markings may not be visible and other road users might pose a hazard. The Mobileye SuperVision system supports the capabilities we have shown in our drone-view videos of our AVs driving in Jerusalem.
The Geely deal is significant for its size, scope and timeline. But most importantly, it proves that there is a valuable use case for AV technology in the most advanced driver-assistance systems. We are thrilled that Geely selected Mobileye SuperVision for its new Lynk & Co Zero Concept EV, and we look forward to quickly commercializing what is arguably the world's most advanced driver-assistance solution.
Professor Amnon Shashua is senior vice president at Intel Corporation and president and chief executive officer of Mobileye, an Intel company.
Press Contacts
Contact our PR team