Leading Automakers Rely on Mobileye – Now Including Toyota
We're pleased to welcome the world's largest automaker to the substantial and growing list of manufacturers placing their trust in our ADAS technology.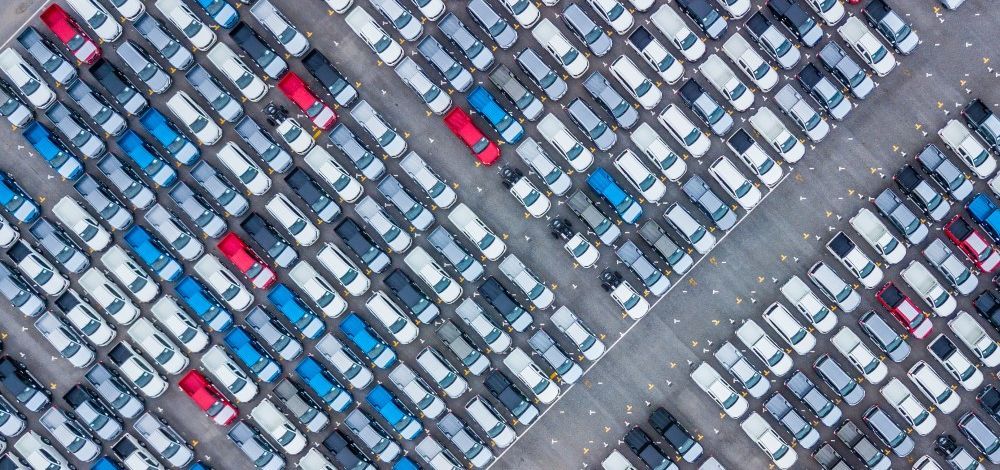 Parking lot filled with new cars and trucks
Over the past two decades since our founding, Mobileye has worked with the vast majority of the world's leading automakers to help make their vehicles and the roads on which they drive safer. Now we're pleased to count the largest automaker in the world among our customers as Toyota and Mobileye have signed a pivotal new deal to deploy our ADAS tech in an array of new vehicles in the coming years.
With today's announcement, Toyota joins a substantial and growing list of automotive manufacturers that have placed their trust in Mobileye technology to power their advanced driver-assistance systems. Tens of millions of vehicles worldwide have been manufactured with Mobileye tech inside by dozens of automakers, with hundreds of models currently on the market offering our technology. These staggering numbers underline the leading role that Mobileye has taken in the ADAS sphere since pioneering the category at the turn of the millennium.
"Our new deal with Toyota is a significant achievement for Mobileye in our drive to help make vehicles and driving safer," said Erez Dagan, Executive Vice President for Products and Strategy at Mobileye and Vice President at our parent Intel Corporation. "More than the specifics of the business deal itself, however, this latest development symbolizes how far Mobileye has come in the past two decades, and how indispensable advanced driver-assistance systems like those we pioneered and continue to develop have become to the automobile. We're truly honored by the trust which so many of the world's leading automakers have placed in the proven capabilities of our technology."
This latest agreement is one we're particularly excited about. Teaming up with the largest producer of automobiles in the world presents the opportunity to place our safety technology in more vehicles and reach more drivers around the world. Toyota's clear track record of emphasizing safety is one which we share and look forward to furthering as we embark on this exciting new partnership.
Read more about our new deal with Toyota in the official news release.
Press Contacts
Contact our PR team