Prof. Shashua Takes Us 'Under the Hood' at CES 2022
Our CEO covered everything from business and data to our latest chips and next-generation sensors during his hour-long deep dive and Intel's press conference.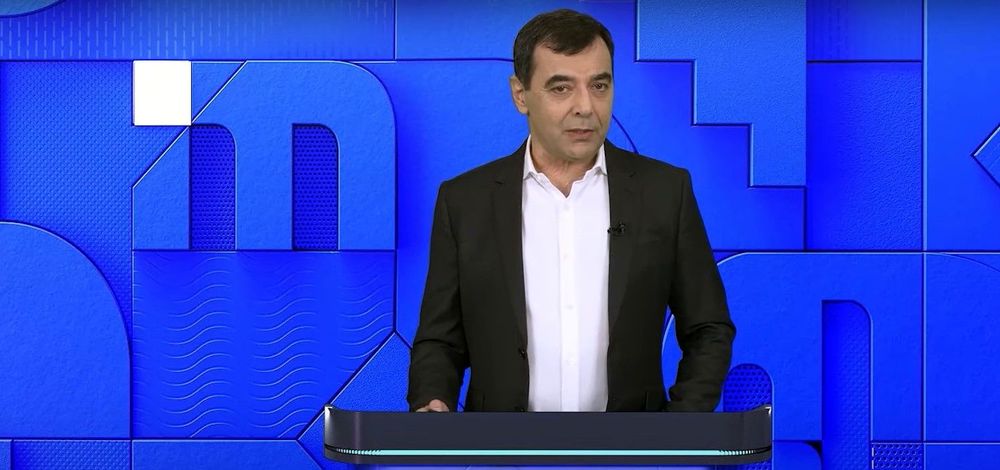 Prof. Amnon Shashua delivering his Under the Hood address during CES 2022.
Every year during CES, our chief executive updates inquiring minds on the state of automotive technology in general and the tremendous progress being made at Mobileye in particular. And conditions notwithstanding, this year was no exception – covering everything from business and data to next-generation sensors and our latest chips.
In the 2022 rendition of his annual "Under the Hood" address, Professor Shashua looked back on a successful 2021 for Mobileye, with over 28 million of our EyeQ® chips shipped to our customers around the world and design wins for 50 million more. And he provided a glimpse into the wealth of data we're working with, at over 200 petabytes. (You'd need over 400,000 of your typical 512-gigabyte smartphones to store all that data!)
Shashua also revealed our newest Systems-on-Chip: EyeQ6 and EyeQ Ultra. He pointed to some of the latest vehicles coming out with our technology, highlighted the revolutionary innovations integral to our strategy, including our inherently lean driving policy, updated on our development of next-generation sensors, and much more.
Watch the full hour-long recording above or the highlights below to go Under the Hood with Prof. Amnon Shashua – president and CEO of Mobileye, senior vice president at Intel Corporation, prize-winning scientist, and leading mind of the mobility tech industry.
Prof. Shashua also presented during the One Intel press conference. There he announced new developments with the CEOs of Ford and Volkswagen, dove into our mapping tech, explored our global AV footprint, revealed details on the implementation of Mobileye SuperVision™ and plans for a new Level 4 consumer AV with Zeekr, and spoke of the past and future of our EyeQ chips. Watch the 19-minute segment in the video below.
Press Contacts
Contact our PR team