Mobileye Makes Big Waves at CES 2020
If you didn't make it to Las Vegas for the show this year, you can still catch the highlights of Mobileye's presence right here.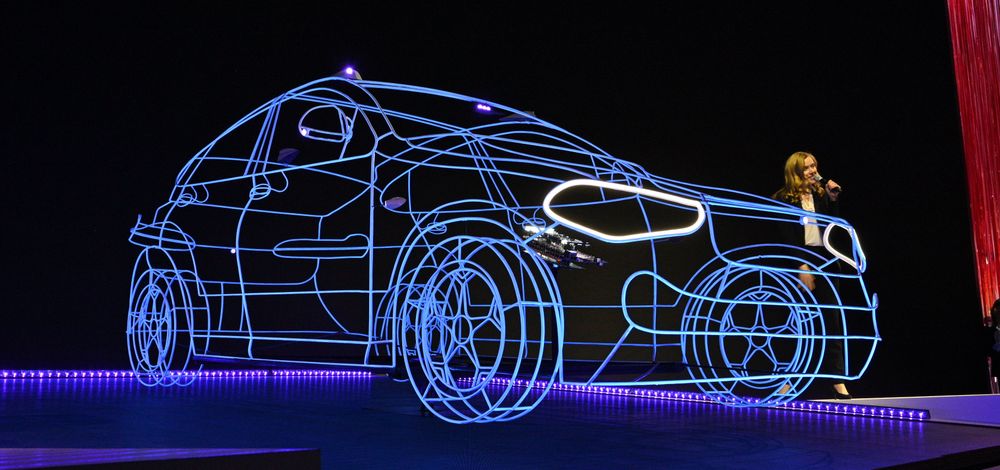 Mobileye booth at CES 2020
This year's CES was a big event, to say the least – for the entire consumer electronics industry, of course, but also for Mobileye. At the Las Vegas expo last week, we announced two major new partnerships, released compelling new footage of our technology in action, hosted an in-depth presentation by our CEO, and showcased what we're up to at our booth. For those who missed it, here's a brief recap of our presence at the biggest tech gathering of the year.
At the Booth
Our physical corporate presence at CES 2020 welcomed visitors to place any of nine miniature cars on a glass tabletop to trigger an interactive display. Two of these you can see in the video below: one highlighting our fully autonomous driving development platform, and the other, our advanced driver-assistance system – representing the first time we've showcased our ADAS partnerships with major automakers at CES.
The Mobileye Show
Twice every hour during the expo, we also hosted the Mobileye Show, an engaging, live multimedia stage presentation of our innovations. The seven-minute presentation took audiences through vital aspects of our business, including our EyeQ-powered ADAS, Mobility-as-a-Service plans, true-redundancy AV platform, crowdsourced mapping technology, and thought-leadership in AV safety. Watch the recording right here:
An Hour with Amnon
The highlight of our presence at CES this year, as in years past, was "An Hour with Amnon" – an in-depth address by our CEO on the latest technologies and developments from Mobileye. Several hundred people attended the press conference, with hundreds more watching the live webcast remotely. Professor Shashua touched on the company's leadership in ADAS, the development of autonomous vehicles, the technologies driving our advancement, and more – including a narrated screening of never-before-released footage of Mobileye's AV driving itself through the streets of Jerusalem.
You can watch the full press conference in the video above, or view below just the unedited 20-minute drive video in our Ford Fusion-based prototype, which EE Times aptly (and much to our amusement) characterized as an AV "with chutzpah."
Beyond Handshakes
Aside from what we showed at CES, we also made two major announcements at the show. Shanghai-based automaker SAIC has signed on to use Mobileye's Road Experience Management system to digitally map China's roadways in high-definition to be used in ADAS and AVs. We also announced another agreement with the municipal government of Daegu City to deploy a robotaxi service in the South Korean metropolis, which was represented personally by Mayor Kwon Young-jin. We were also pleased to welcome US Transportation Secretary Elaine Chao and other senior officials from the US Department of Transportation among the honored guests who stopped by to see what Mobileye has to offer.
Press Contacts
Contact our PR team