The Very Definition of Safe Driving
Jack Weast, Mobileye's Vice President of Autonomous Vehicle Standards, speaks with PAVE about the challenge of defining the very concept of safety for self-driving cars.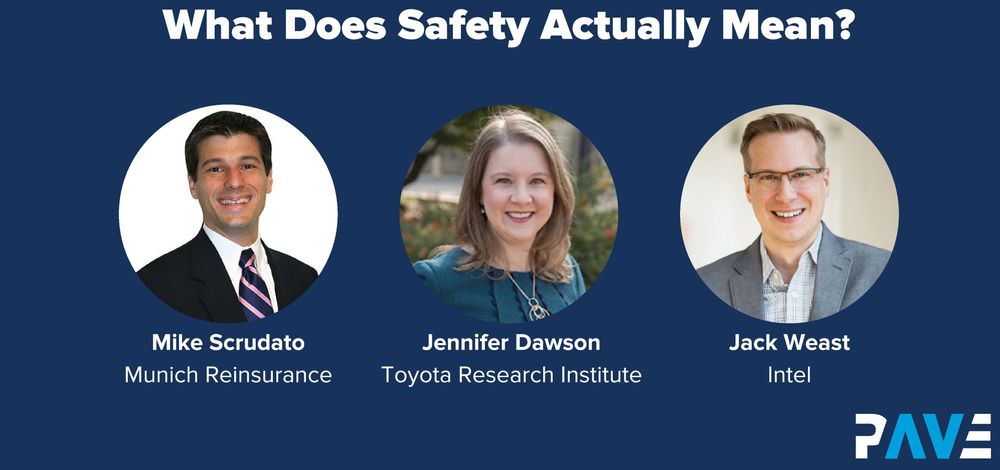 PAVE online panel discussion
Safety isn't just another issue at Mobileye, or even a mere priority. It's our raison d' être, integral to our very purpose. After all, we've been developing car-safety technology for two decades already. But before we can develop the technologies to make autonomous vehicles, we first need to define what "safe" actually means – not in general terms, of course, but within the context of autonomous vehicle technology.
Seems pretty simple, right? The idea of safety is, after all, one of the first concepts we learn to embrace as young children. But when you're talking about human drivers surrendering any degree of control of their vehicles to a computerized system, the concept of "safety" and what it entails is anything but straightforward. 
Fortunately, we have some of our best minds working on it. Like that of Jack Weast, Mobileye's Vice President of Autonomous Vehicle Standards and a Senior Principal Researcher at our parent company Intel. And far from keeping our thinking a closely guarded secret, at Mobileye we believe it's critical for the industry to tackle this issue as one, and thereby to establish industry standards on how to define and program for safety. In that vein, Weast recently took part in an online panel discussion hosted by Partners for Automated Vehicle Education (PAVE), where he was joined by Toyota researcher Jennifer Dawson and Mike Scrudato of Munich Reinsurance America. 
If you missed the live webcast, you can watch the full discussion below.
Press Contacts
Contact our PR team