New Logo, Same Vision
Mobileye's new logo and tagline – Mobileye, Driven by Vision™ – reflects the company's continued leadership in autonomous driving and driver assist technologies.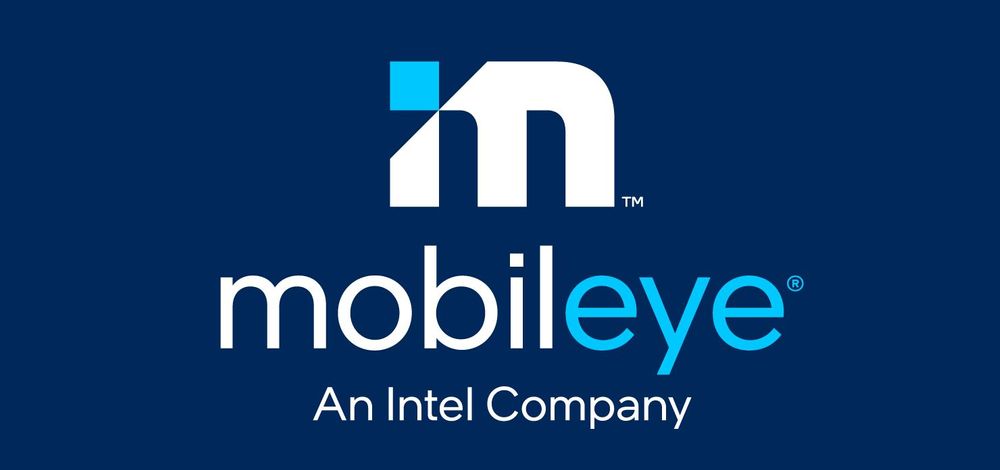 Mobileye started over two decades ago in a garage with only five employees. While the company was small, the drive and the vision were big: to leverage camera-based technology to make mobility safer.
As the years went by, the drive and the vision remained the same, but the company's groundbreaking work in computer vision and AI vastly expanded what the technology could accomplish. From its roots in advanced driver-assistance systems, Mobileye has developed an AV capable of navigating the crowded streets of Jerusalem, which has also been able to quickly adapt to driving around Munich.
Building scalable AV technology meant we needed to develop a crowdsourced mapping solution, resulting in our award-winning Road Experience Management™ technology for AV mapping. REM™ also lies at the heart of Mobileye Data Services™, which provides asset and mobility data to local governments, road operators, utilities and others.
While REM was one major building block of AV technology, our focus has always been on balancing safety and usefulness. To harmonize these two goals, we developed the Responsibility-Sensitive Safety (RSS) model. These technologies, in turn, led to our newest ADAS system: Mobileye SuperVision™.
Next on the horizon is the robotaxi, which we believe will be the first scalable, practical implementation of AV technology. These on-demand self-driving vehicles are due to begin driverless Mobility-as-a-Service first in Tel Aviv before branching out around the world, from Paris to Dubai to Japan.
All of this grew out of a camera and AI combined with boundless drive and vision. And now it's time for our logo and tagline to reflect where we are, where we're going and, perhaps most crucially, how we'll get there: Mobileye, Driven by Vision™ reflects the company's commitment to computer vision as the heart of mobility technology along with the drive to implement our vision of a world with equal access to safe, efficient mobility.
For the past 20 years our drive and vision have taken us places we could hardly have dreamt of. Now we're looking forward to the next 20 years, and beyond.
Press Contacts
Contact our PR team