How ADAS and Data Can Lead the Way in Pedestrian Safety
During Pedestrian Safety Month we look back at the technologies Mobileye has developed to help ensure pedestrian safety and forward to future safety tech.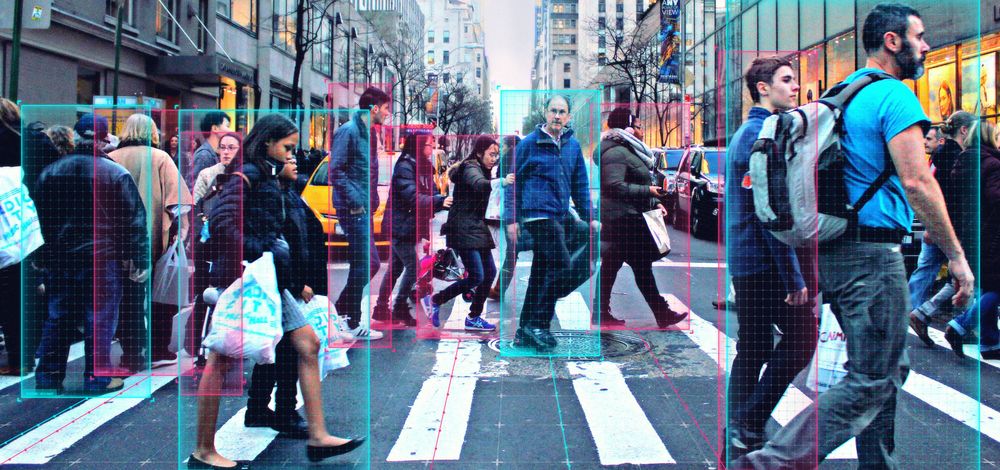 Pedestrian-detection technology in action at a busy downtown intersection crosswalk.
According to the NHTSA, October is Pedestrian Safety Awareness Month – and this year the issue of pedestrian safety takes on a special importance. In a report issued early in 2020, the Governors Highway Safety Association (GHSA) announced that, according to their preliminary statistics, US pedestrian deaths in 2019 rose to 6,590. That is the highest number of pedestrian fatalities in more than 30 years.
Perhaps equally concerning, the group's statistics showed that safety advances have had far less effect on pedestrians than others such as vehicle occupants – the percentage increase in the number of fatalities among pedestrians had risen by 53% between 2009-18 as opposed to 2% for other traffic deaths.
Mobileye is committed to fighting this trend with both collision avoidance technologies and through Mobileye Data Services, which provides the data needed by localities, authorities and others to plan and maintain safer roads.
In the Vehicle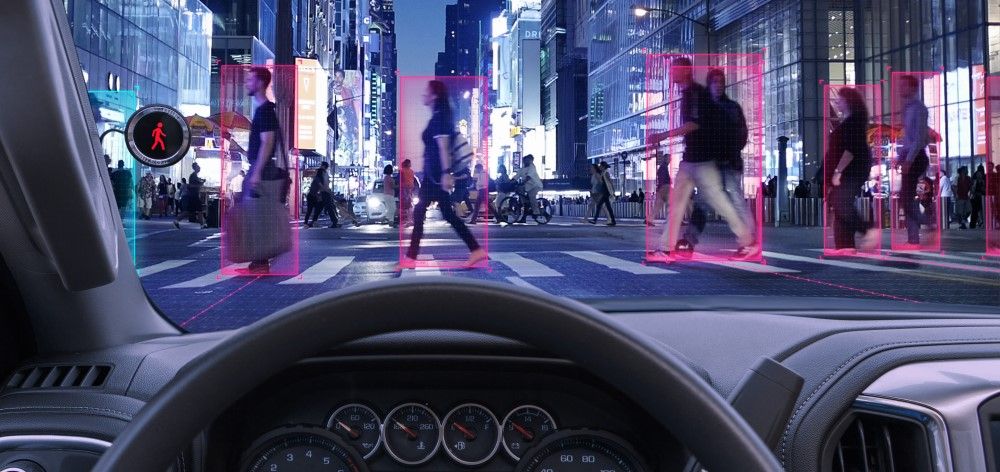 Throughout its history, Mobileye has been at the forefront in developing safety technology designed to protect road users, such as pedestrians. A decade ago, Mobileye introduced the first pedestrian detection and warning systems with automatic emergency braking. This allowed car manufacturers to implement systems warning drivers of potential collisions with pedestrians in front of their vehicle and then, if the driver doesn't take action, apply the brakes, slowing the vehicle, even if the driver is distracted.
In 2019, Mobileye released the Mobileye 8 Connect, an aftermarket product providing pedestrian collision warnings even at night*. This is especially important as 75% of pedestrian fatalities occur at night.
Around the Vehicle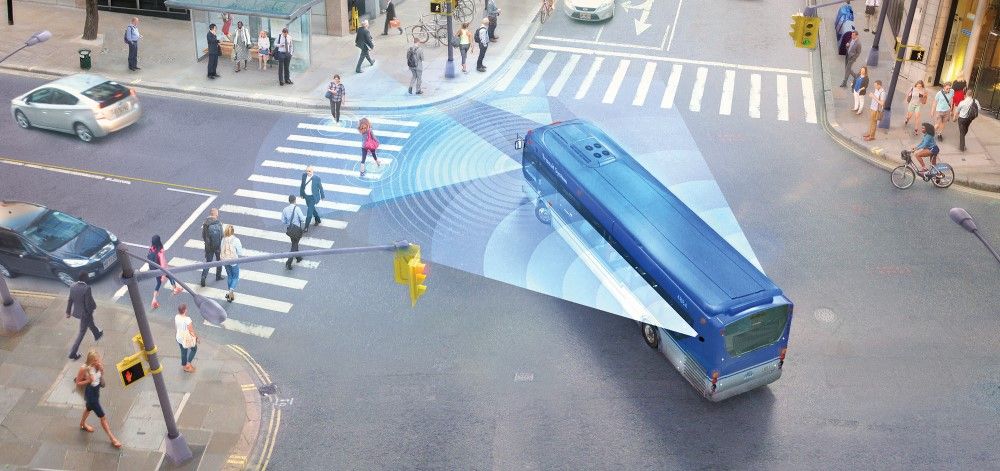 Blind spots, especially around large vehicles such as trucks and buses, pose a particular hazard to pedestrians. According to the Amalgamated Transit Union, one pedestrian is killed in America every 10 days due to dangerous blind spots in buses.
To help protect pedestrians from these large vehicles, we offer Mobileye Shield+™, which is equipped with our standard collision-avoidance features, helping eliminate the dangerous blind spot in front of the vehicle. In addition, cameras mounted on the vehicle's sides warn drivers of pedestrians in the blind spots on the vehicle's left and right. This feature helps prevent the hazards these vehicles pose when the vehicle is turning right while a pedestrian is passing on the right.
On the Roads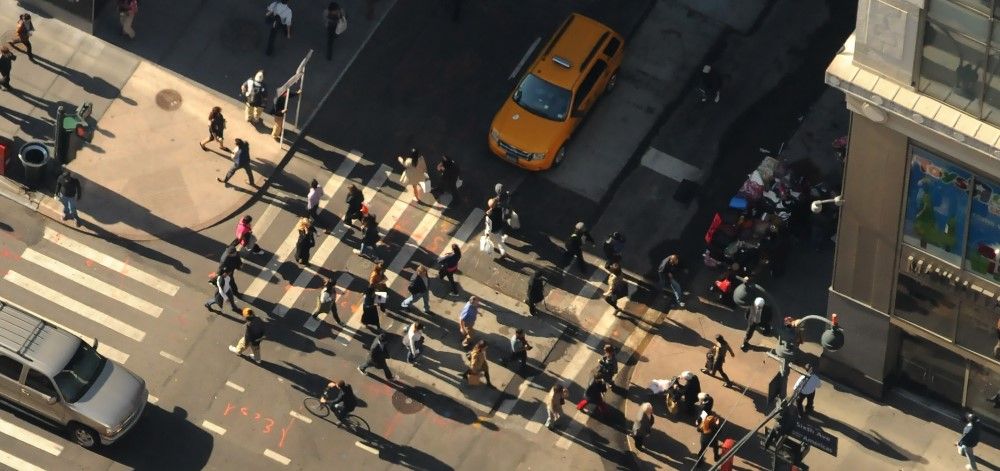 Mobileye doesn't just protect pedestrians through collision warnings, we're also helping make the roads themselves safer. Mobileye Data Services is able to conduct a road risk assessment, collecting data on where vehicles are experiencing numerous "near-misses" with pedestrians and cyclists, allowing local authorities to identify these dangerous areas and take steps to avoid pedestrian accidents before they occur. These steps might include installation of pedestrian crosswalks, increasing crosswalk visibility, adding traffic lights or other safety measures.
In City Planning Rooms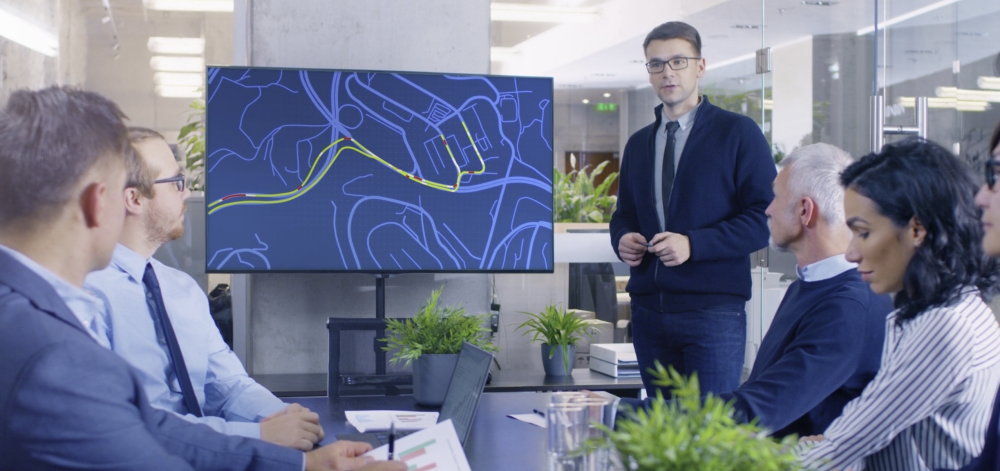 Leveraging the power of our data collection system, Mobileye can supply local planners with highly detailed data about pedestrian mobility along with road assets like pedestrian crossing signs. This information, for instance, can have a significant impact on pedestrian safety. For example, if large numbers of pedestrians are using a street with no (or very narrow) sidewalks, managers may want to install (or widen) sidewalks.
Data may show areas so heavily trafficked that they should be turned into pedestrian boulevards. Mobility and asset data can be combined for even deeper insights, locating areas where pedestrians are crossing streets without crosswalks. Since this data is updated on a recurring basis, based on the plan a customer has and availability, localities can look at historical data to judge how effective their actions have been.
Pedestrian Safety Month is a good time to look back, take stock of the challenges we face and to look forward to solutions both technological and human to help make our pedestrians safer.
*The system can work in extremely low light but not in complete darkness. Exact specifications and limitations are set out in the relevant user manual.
Press Contacts
Contact our PR team