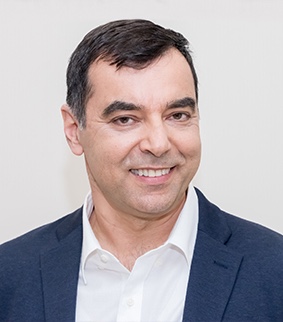 Prof. Amnon Shashua
President and CEO, Mobileye
Senior Vice President, Intel Corporation
Full Bio
+
Prof. Amnon Shashua is President & CEO of Mobileye and a Senior Vice President at Intel Corporation. In 1999, he founded Mobileye, which develops system-on-chips and computer vision algorithms for driving assistance systems and is developing a platform for autonomous driving to be launched in 2021. Today, over 80 million cars rely on Mobileye technology to make their vehicles safer. In August 2014, Mobileye claimed the title for largest Israeli IPO ever, by raising $1B at a market cap of $5.3B. In August 2017, Mobileye became an Intel company in the largest Israeli acquisition deal ever, for a total of $15.3B.
Prof. Shashua holds the Sachs Chair in Computer Science at the Hebrew University of Jerusalem; his field of expertise is computer vision and machine learning. Shashua has published over 120 papers in the field of machine learning and computational vision and holds over 94 patents. In addition to Mobileye, he has founded a number of startups in the fields of computer vision and machine learning: in 1995, he founded CogniTens, which specializes in industrial metrology; in 2010, he co-founded OrCam, which harnesses computer vision and artificial intelligence to assist the visually and hearing impaired; and most recently he founded AI21 Labs, which is working to use AI to understand and create natural language.
In addition to his AI based companies, Shashua has announced a new initiative, a digital bank in Israel, which will be the country's first new bank in 40 years.
In 2019, Shashua was recognized as the Electronic Imaging (EI) Scientist of the Year by the Society for Imaging Science and Technology (IS&T) for his pivotal contributions to computer vision and machine learning, and for advancing autonomous driving and wearable assistive devices for the blind and visually impaired. Shashua and his team were also finalists in the European Inventor Awards of 2019, awarded by the European Patent Office, for their advanced driver assistance technology which is making roads safer worldwide. In 2020, Shashua was awarded the Dan David Prize (Future Category) for his ground-breaking work in artificial intelligence.
To follow Prof. Shashua on social media: Twitter, LinkedIn, Facebook
Listen to Prof. Shashua's lectures here.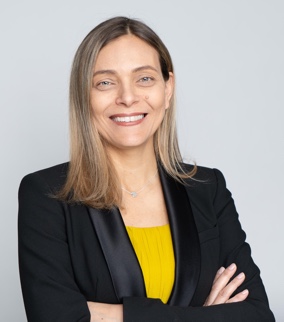 Mrs. Liz Cohen-Yerushalmi
Chief Legal Officer and General Counsel, Mobileye
Vice President, Intel Corporation
Full Bio
+
As chief legal officer and general counsel at Mobileye, Liz Cohen-Yerushalmi heads Mobileye's legal team and is responsible for the legal compliance of all aspects of Mobileye's business including operations, customer and supplier agreements, intellectual property rights, human resources, and finance. She works closely with Mobileye senior management and collaborates with Intel's legal team as well.
Before joining Mobileye, Cohen-Yerushalmi was general counsel at AudioCodes Ltd., served as President of the Israeli chapter of the Association of Corporate Counsel, and was a risk manager at Cellcom Israel. She is a member of the Israeli Lawyers Bar Association. Cohen-Yerushalmi received her LLB from the Israeli College of Management and a Bachelor of Arts degree in English literature from Tel Aviv University.
When not working, Cohen-Yerushalmi enjoys traveling with her husband and three children.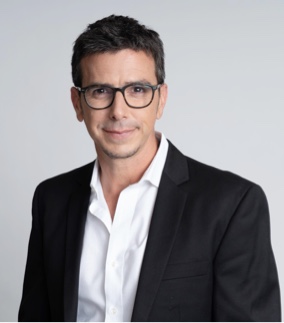 Mr. Erez Dagan
Executive Vice President, Products and Strategy, Mobileye
Vice President, Intel Corporation
Full Bio
+
Erez Dagan is responsible for Mobileye's business objectives, the company's product planning and architecture, strategic planning and initiatives, business development, and advanced development projects. Under his leadership, the Product and Strategy division manages Mobileye ADAS & AD partnerships with OEM customers, as well as Mobileye's Self-Driving-System program management and partnerships with driverless MaaS customers. Dagan is also responsible for Intel's LiDAR and imaging radar business units as well as the LiDAR-Radar algo sensor fusion department.

In his 18-year Mobileye career, Dagan has led teams responsible for computer vision algorithms, object detection technologies, and ADAS products, such as adaptive cruise control and automatic emergency braking. Dagan also serves as a board member for Mobileye's Japan subsidiary.

Dagan received a bachelor's degree in computer science from the Hebrew University in Jerusalem and an MBA from IDC, Herzliya.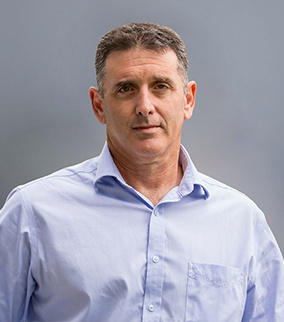 Mr. Nir Erez
Executive Vice President, Mobileye
Co-founder and CEO, Moovit
Vice President, Intel Corporation
Full Bio
+
Nir Erez sees the future of urban mobility and in it, data is the determinant.
As Co-founder and CEO of Moovit, a leading Mobility as a Service (MaaS) provider and the world's #1 urban mobility app, Nir Erez believes data companies will become the operating system – the brains and heart – of smart cities. Moovit, he says, is poised to be the leader. Indeed, Moovit is an early pioneer of Mobility as a Service (MaaS), with its free transit app that currently has over 775 million users and predicted to surge to one billion by 2021. 
Erez co-founded Moovit with Roy Bick and Yaron Evron in February 2012 with the goal of simplifying urban mobility around the world. The company grew quickly with four rounds of funding totaling $133 million 
Along the way, Erez has become a thought leader with opinion pieces and interviews published in Fast Company, The Wall Street Journal, Forbes Magazine, U.S. News and World Report and LinkedIn, among others.
Nir is a sought-after speaker at industry conferences like Web Summit, NOAH Berlin,
Mondial de l'Automobile auto show in Paris, New Mobility World, and others.
Erez is a serial entrepreneur with over 20 years of experience leading technology startups. Prior to Moovit, Nir was also the founder and CEO of both ActionBase and Optimal Plus. Nir is also co-owner and co-founder of Eyron Group which invests in early-stage software companies. Erez graduated from the IDF computer academy (Mamram) and holds a Bsc. degree in Physics.
 
In 1994 Erez graduated from Bar-Ilan University with a degree in Physics, which he applies to business. "You must anticipate the reaction to every action," Erez says. "In business, every problem has a solution. It just takes the right team, time and resources. It's also a marathon, not a sprint." Marathons are something Erez knows intimately as an avid triathlete who completed multiple marathons and Ironman races in the last 15 years. 
His social media channels: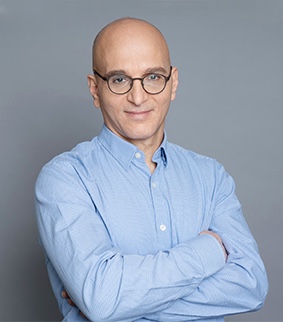 Dr. Gaby Hayon
Executive Vice President, Research and Development, Mobileye
Vice President, Intel Corporation
Full Bio
+
Gaby (Gavriel) Hayon leads the research and development arm of Mobileye and is responsible for algorithm and software designed for advanced driver assistance systems (ADAS), highly and fully autonomous vehicles (AVs), Road Experience Management™ (REM™) mapping, and Responsibility-Sensitive Safety (RSS). He joined Mobileye as employee number 7 almost 20 years ago as an algorithm developer after working at Applied Materials.
Hayon received his Ph.D. in artificial intelligence from the Hebrew University, as well as a master of science degree in physics from the Weitzman Institute and a bachelor of science degree in physics from the Technion – Israel Institute of Technology. He has more than a dozen patents in the field of artificial intelligence.
Outside of Mobileye, Hayon enjoys almost anything that allows him to be outdoors, including hiking, scuba diving, and traveling with his family.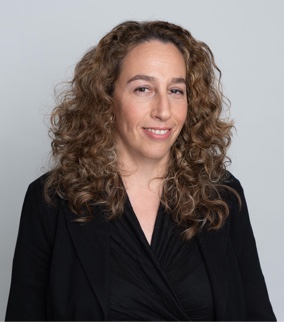 Mrs. Anat Heller
Chief Financial Officer, Mobileye
Full Bio
+
Anat Heller joined Mobileye in 2008 as the Corporate Controller, became Director of Finance in 2016, and in 2018, assumed the role of CFO. Heller gained extensive professional experience through witnessing Mobileye's transformation from a private startup to a public company to being acquired by Intel. She cites Mobileye's IPO in NYSE as one of the most interesting and educational experiences of her career.
Prior to joining Mobileye, Heller served as deputy corporate controller at a global hi-tech company dual listed on NASDAQ and Tel Aviv Stock Exchange, which was acquired by a US based public company. Heller had also served as a senior associate at PWC Israel's hi-tech audit group.
Heller holds a bachelor's degree in business from the College of Management in Israel with a specialty in accounting and is a licensed certified public accountant ("CPA") in Israel. Outside of work she enjoys traveling and spending time with her family.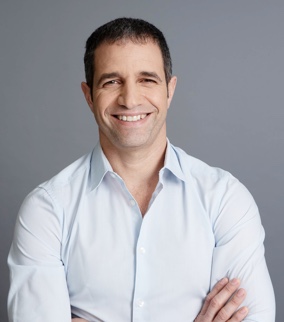 Mr. Kobi Ohayon
Chief Operations Officer, Mobileye
Vice President, Intel Corporation
Full Bio
+
Kobi Ohayon oversees many aspects of Mobileye's business from an operations perspective, including OEM production, EyeQ Chip supply chain, Information Technology, Information Systems, Corporate quality, travel, purchasing, transportation and EHS (Environment, Health & Security). Under Ohayon's watch, work is proceeding on the design and construction of a new Mobileye headquarters building that will house above 2,500 employees. It is considered one of the finest and largest construction projects in Israel and will be a model for high tech building design when completed.
Before joining Mobileye, Ohayon worked as regional operations & delivery manager of EMEA for a leading cyber and security company and spent 10 years at Cisco Systems as a strategic programs manager.
Ohayon received his bachelor of computer science in software engineering from the Jerusalem College of Engineering. In his spare time, he plays on Mobileye's basketball team and goes on motorbike trips around the world. He also aspires to learn to play the guitar.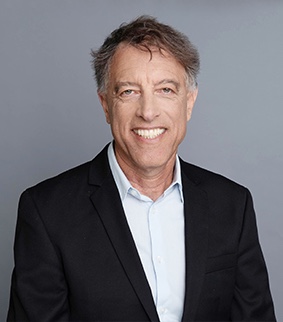 Mr. Elchanan Rushinek
Executive Vice President Engineering, Mobileye
Vice President, Intel Corporation
Full Bio
+
Elchanan Rushinek leads a team of engineers working on Mobileye's EyeQ platform, including all of the silicon, hardware and software that comprise the platform. He joined Mobileye in 2001 to lead development of the highly specialized system-on-chip (SoC) that became the successful EyeQ product family. In this role, Rushinek was an early pioneer in the co-development of an optimized hardware/software solution dedicated to advanced driver assistance systems (ADAS). More than 30 million EyeQ units have been shipped to date.
In addition to developing and delivering the ongoing EyeQ roadmap, Rushinek's team is working to open up the EyeQ product to enable customers to develop software on top of the platform for their automated vehicle solutions.
Before joining Mobileye, Rushinek worked as a VLSI designer for Intel Israel and was involved in the design of the first 10MB Ethernet controller product. He then worked at Motorola Semiconductor Israel for 18 years, leading VLSI design group for multiple generations of Digital Signal Processor Motorola Wireless Handset Baseband's System On Chip products.
Rushinek holds a bachelor of science in electrical engineering from Tel Aviv University. Away from work he keeps active with bicycling and skiing, working in the garden, and traveling with his family.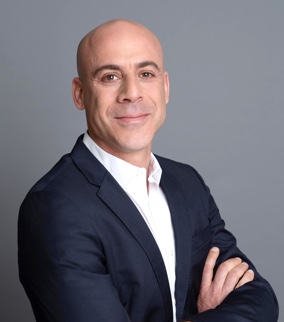 Mr. Elad Serfaty
Executive Vice President, Government Affairs & Data Products, Mobileye
Full Bio
+
Elad Serfaty manages aspects of Mobileye's relationship with governments and regulatory bodies, as well as co-leads Mobileye's Intelligent Mobility Solutions Data Services division, which provides advanced asset detection for road operators, cities, and other industries. In the past, he led and grew the retrofit safety technology for fleets, which offers technology that enables ADAS features like forward collision warning in late-model cars.
Before joining Mobileye, Serfaty served as the general manager of a software company that localized GPS software for the Israeli market. He also served for a time as the VP of sales and business development for an IT company. Serfaty started his career at that company as an RF engineer qualifying cell phone technology after receiving his bachelor of science in electrical engineering.
Serfaty spends most of his spare time raising his four children. He also enjoys sports and especially scuba diving.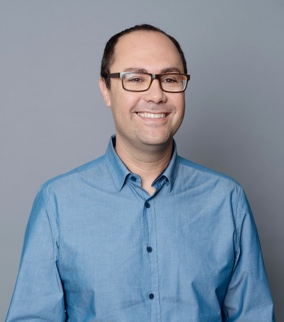 Prof. Shai Shalev-Shwartz
Chief Technology Officer, Mobileye
Senior Fellow, Intel Corporation
Full Bio
+
Shai Shalev-Shwartz is a senior fellow at Intel and the chief technology officer of Mobileye, an Intel Company. He leads software and algorithm technology development for Mobileye's advanced driving assist systems (ADAS), highly autonomous and fully autonomous driving solutions, and enabling technologies including Responsibility-Sensitive Safety (RSS) and Road Experience Management™ (REM™) maps. He is also a professor at the Rachel and Selim Benin School of Computer Science and Engineering at the Hebrew University of Jerusalem.
Shalev-Shwartz developed the science behind RSS as well as an economically viable path toward a future where there are no casualties from car accidents. He is drawn to autonomous driving as the first large scale deployment of artificial intelligence and machine learning outside of the cybernetic world.
Shalev-Shwartz is best known for pioneering research in machine learning and was listed as one of the 100 most influential researchers worldwide in 2016 by AMiner. In 2014, he co-authored one of the top books used by major universities on theoretical machine learning: "Understanding Machine Learning From Theory to Algorithms." Before joining Hebrew University and Mobileye, Shalev-Shwartz was a research assistant professor at Toyota Technological Institute in Chicago, and also worked in research at both Google and IBM. Shalev-Shwartz has written more than 100 research papers, focusing on machine learning, online prediction, optimization techniques, and practical algorithms.
In 2020, he was awarded the prestigious Michael Bruno Award for his groundbreaking research and his unique contribution to computer science and engineering.