Our REM™ Mapping Tech Isn't Just for AVs
Mobileye's Road Experience Management™ system was initially developed to digitally map the roads on which our autonomous vehicles will soon drive themselves, but it's rapidly expanding to additional applications – from driver-assistance to road works.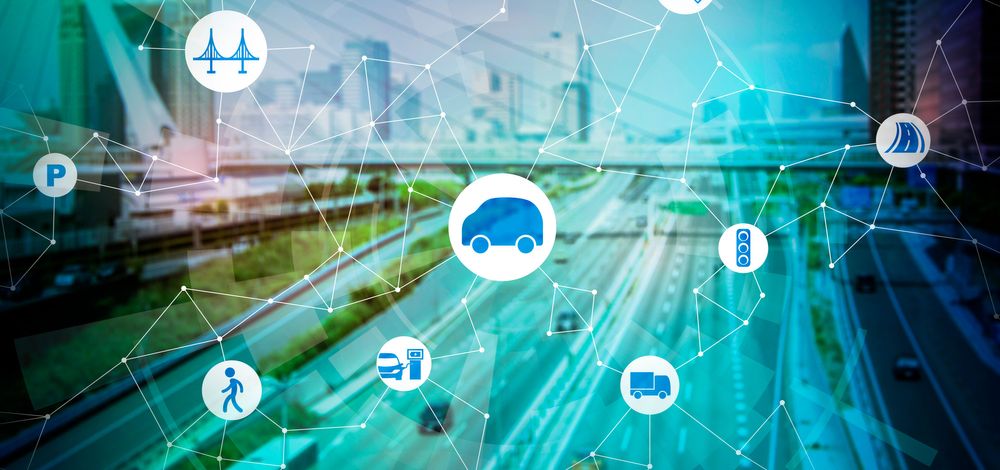 Illustration of a connected smart-city network.
Last week we told you all about REM™ – Mobileye's unique method for creating digital maps – and how our autonomous vehicles will depend on them to operate. But our Road Experience Management™ system isn't just benefiting the AVs of the future (as fast as it may be approaching). Like so many of the technologies we've been developing for our self-driving platform, we have found real-world applications for REM – even before the long-held dream of owning a car that can drive itself becomes a reality.
ADAS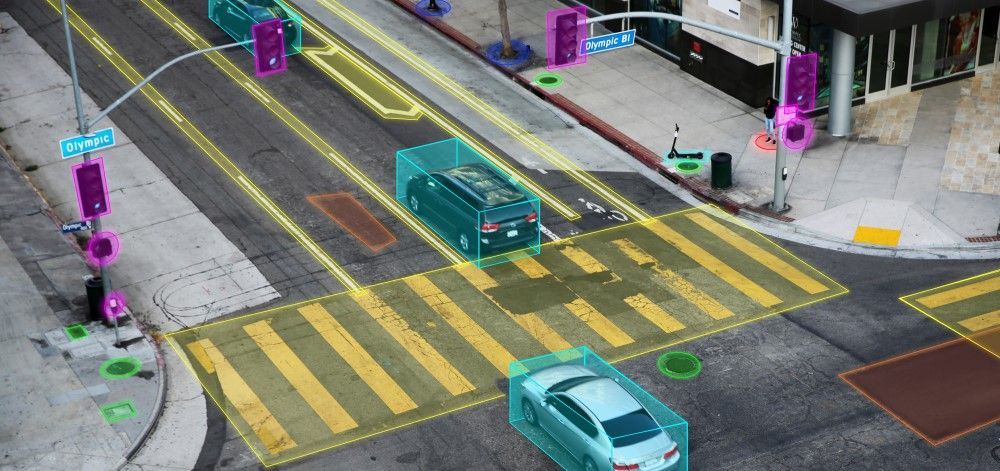 The same digital maps being generated by REM for AVs are already available for deployment in vehicles equipped with Advanced Driver-Assistance Systems (like those we supply to many of the world's leading automakers). These incredibly precise, highly detailed, and constantly refreshing maps serve in ADAS as an extra layer on top of the capabilities of the vehicle's onboard sensors, thereby increasing their situational awareness and capacity to avoid potential collisions.
Imagine, for instance, that you're driving in low-visibility conditions in a vehicle equipped with Mobileye-powered ADAS. You can't see the lane markers because it's dark, or raining heavily, or the road is covered in snow. But other vehicles equipped with our technology may have already informed our system of where the lines are painted on the roadway, and shown the pattern of traffic driving in between them. So even if you can't see them with your own eyes, and even if the onboard cameras can't see them, a vehicle tapped into the Mobileye Roadbook™ (our database of REM-generated maps) would know if you're drifting out of your lane, and alert you to that effect, or even steer the vehicle automatically back onto the proverbial straight and narrow path.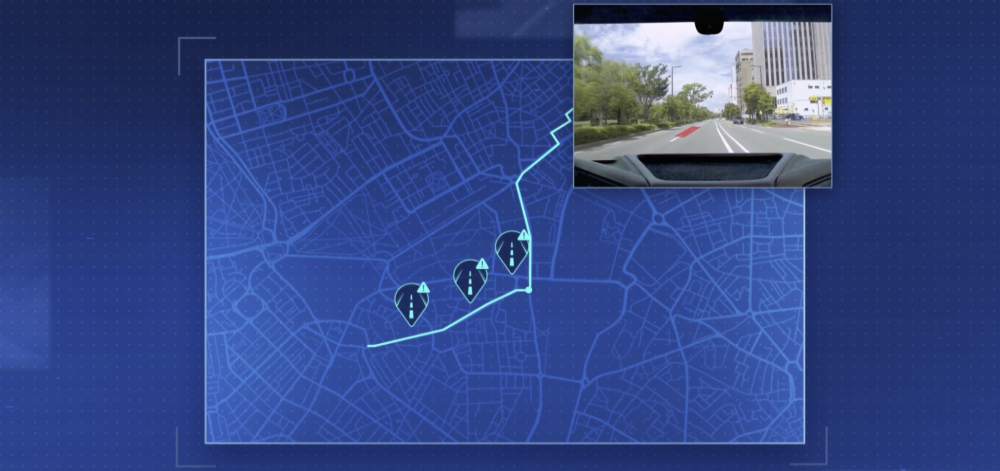 That's just one of many examples of how vehicles with our Level 2+ ADAS technology stands to benefit from REM – but these vehicles are also being equipped to feed information back into REM in turn. This vital crowdsourcing function is at the core of REM's capability to map the world's roadways in a manner we've found to be more efficient, cost-effective, scalable, and up-to-date than the more common industry practice of mapping by dedicated LiDAR vehicles.
REM's proliferation across our product portfolio will be especially beneficial as part of Mobileye SuperVision™. Our latest, most advanced driver-assistance system yet, Mobileye SuperVision borrows an arsenal of features from our AV development program, including the REM-generated Roadbook (along with its eleven cameras, dual EyeQ®5 system-on-a-chip devices, and more). These features bring Mobileye SuperVision incrementally closer to self-driving capabilities (while still requiring the human driver to supervise the vehicle's operation and remain prepared to take over its control).
Read more about Mobileye SuperVision here.
Data Services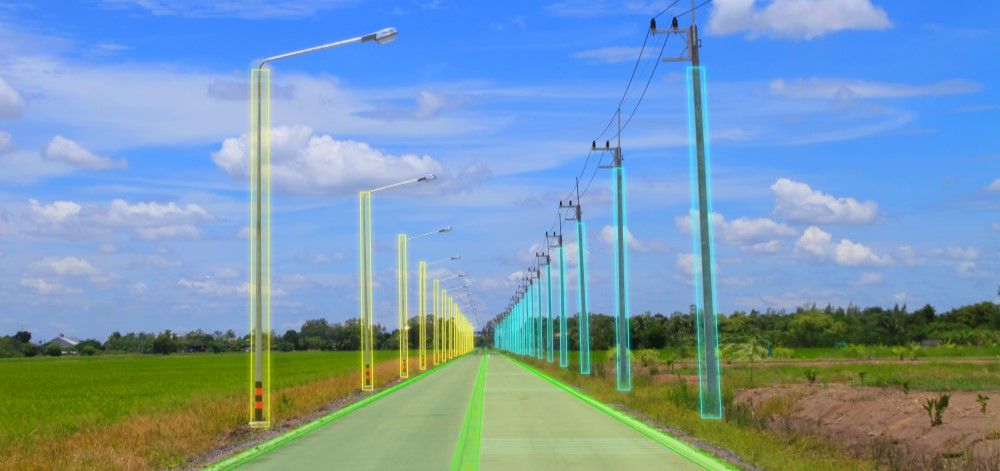 Though automotive safety remains a main focus at Mobileye, it wasn't long into the process of developing REM that we realized the same technology could serve even more purposes beyond four wheels.
Through Mobileye Data Services™, we're able to offer such solutions as pavement-condition monitoring, road-network and utility-asset surveying, mobility intelligence, and live traffic data. Enabled by the same technology behind REM, these services can provide invaluable insights to those responsible for installing, maintaining, and operating crucial infrastructure – delivering meaningful data at a high refresh rate and more efficiently than the methods traditionally practiced by their stakeholders themselves.
Say, for example, that you work at an electric company, and need to know where all the electrical poles are located in the area you serve. You could go out in a truck and painstakingly log their individual locations, as most utility companies have to undertake periodically. Or you could simply fit Mobileye devices into your fleet vehicles already out on the road and let our computer-vision technology gather the data for you automatically in a digitally streamlined process.
The same goes for road-works authorities responsible for fixing potholes and cracked pavement, transportation departments that need to keep traffic flowing smoothly, municipalities eager to upgrade their urban infrastructure into smart cities, and a variety of other applications.
Read more about Mobileye Data Services here.
Self-Driving MaaS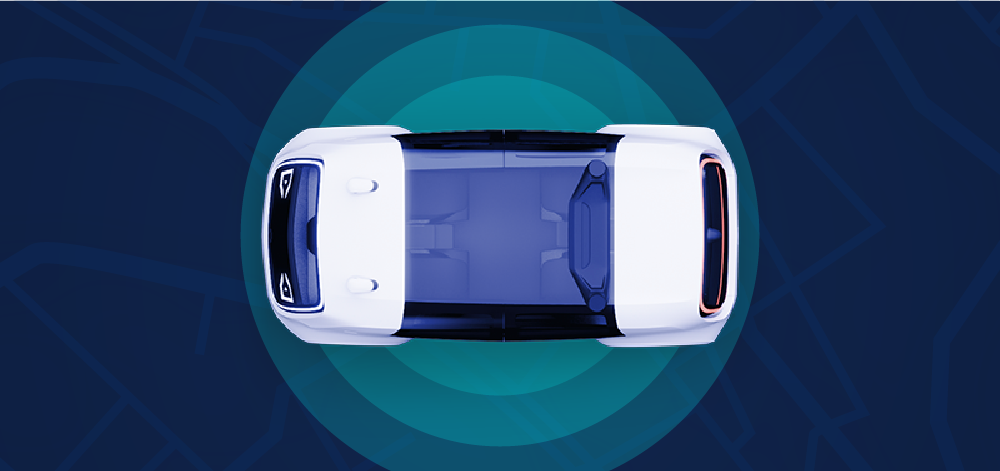 As beneficial as our mapping and surveying technology can be for ADAS and infrastructure, it'll be most crucial to autonomous vehicles. But we needn't wait until self-driving cars will be put into mass production and offered for sale to the public before even that application can be realized.
The key steppingstone between ADAS-enhanced passenger vehicles and consumer AVs, robotaxis will rely just as heavily on REM-generated maps (in addition to our redundant camera-based and radar/LiDAR sensing systems). In fact it's largely due to REM's scalability and geographic adaptability that we'll soon be rolling out driverless Mobility-as-a-Service (MaaS) solutions with local partners not only here in Israel, but in locations as widespread as France, the United Arab Emirates, South Korea, and Japan.
Read more about self-driving mobility solutions here.
Between driver-assistance systems, data services, driverless MaaS, and consumer AVs, the mapping and surveying capabilities unlocked by Mobileye's expertise in computer-vision technology are growing almost as rapidly as our Roadbook is expanding. So don't be surprised if we find even more applications for this groundbreaking technology as its development drives forward.
Press Contacts
Contact our PR team