Take a 40-Minute Ride Through Jerusalem in Mobileye's AV
In this full unedited video, Mobileye AV shows it can negotiate difficult traffic challenges.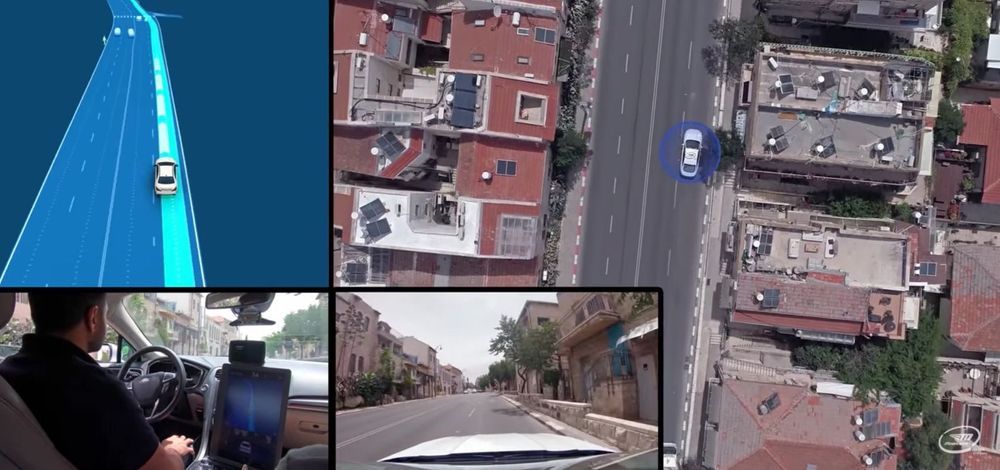 Unedited Footage of a 40+ Minute AV Ride Through Jerusalem
Today Mobileye released an unedited clip of a 40+ minute ride through the streets of Jerusalem by an autonomous vehicle (AV). The AV was retrofitted in Mobileye's workshop with our AV Kit, made up of 12 cameras and a self-driving system powered by Mobileye's proprietary software and two of the company's EyeQ5 chips. Future versions of these vehicles will incorporate radar and LiDAR to provide what Mobileye CEO Prof. Amnon Shashua calls "true redundancy."  
The video shows a split screen featuring an overhead view taken by a drone flying above the vehicle, a view from inside the vehicle and a 3D-representation of the environmental model created based on what the 12 cameras "see." During the ride, the AV maneuvers through busy intersections, around multi-lane roundabouts, and negotiates other tricky situations that would challenge even the most adept human drivers.  
Throughout the video, narration explains how Mobileye technology and driving philosophy, based on Responsibility-Sensitive Safety (RSS), make for assertive, yet  safe, driving. The sensing display gives viewers an insight into the system's state-of-the-art detection and how vehicles, pedestrians and other objects are understood and classified.  
For more context to the video, read Prof. Shashua's editorial detailing the philosophy behind Mobileye's AV development.  
Press Contacts
Contact our PR team