news
|
September 22, 2020
Mobileye is Bringing Driverless MaaS to the UAE
New collaboration with Al Habtoor Motors will ramp up to deploying self-driving robotaxis in the United Arab Emirates in 2023.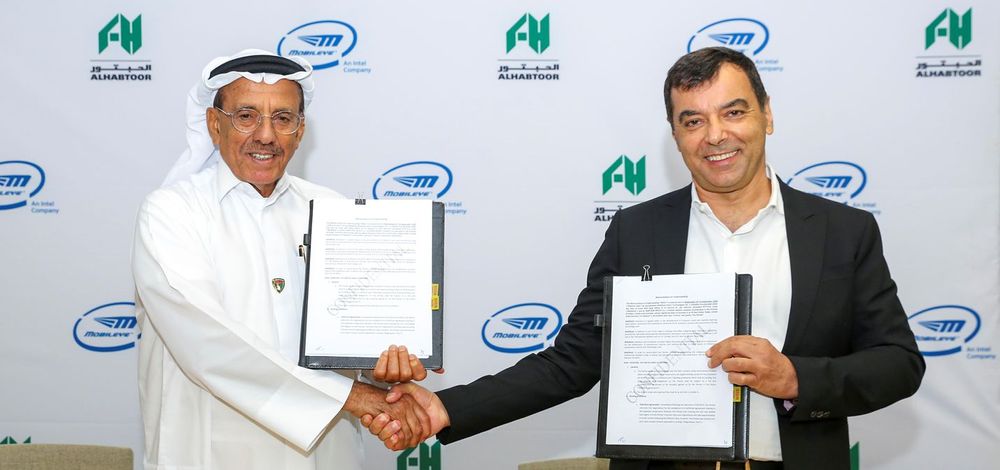 Mobileye CEO Prof. Amnon Shashua signs deal with Al Habtoor Motors in the United Arab Emirates
Today our CEO Prof. Amnon Shashua revealed the details of a far-reaching collaboration with Al Habtoor Group to deploy robotaxis in Dubai in the coming years. The deal brings together both our data services and MaaS operations to ramp up to full service in four phases.
The first will involve the creation of a comprehensive set of smart-city solutions, enabled by our Mobileye® 8 Connect™, including Road Pavement Condition Monitoring, Infrastructure Assets Monitoring, and Dynamic Mobility Mapping (which in turn includes traffic-flow management and real-time emergency response). This first phase will enable Mobileye to create high-definition maps of the UAE's roadways and the digital infrastructure necessary to implement the following phases – the second of which will involve local testing of our autonomous vehicles, targeted to begin mid-2021.
In the third phase, we'll begin testing our MaaS platform on the ground, initially with safety drivers on board, including tele-operation and mobility intelligence, expected to begin in 2022. Once that step is complete, we aim to launch our fully autonomous, on-demand robotaxis on the streets of the UAE in 2023.
Al Habtoor Group is a well-established business with a half-century of experience. Its interests in the United Arab Emirates and around the world encompass real estate, hospitality, education, publishing, and automobiles.
We look forward to working with Al Habtoor as we bring our Mobility-as-a-Service to yet another global location, following previously announced ventures underway in Japan, South Korea, France, and our home base in Israel.
Press Contacts
Contact our PR team