Nissan Rogue Showcases Mobileye/ZF 100-Degree ADAS Camera
The latest implementation of our ADAS vision technology employs three cameras and a wider field of view.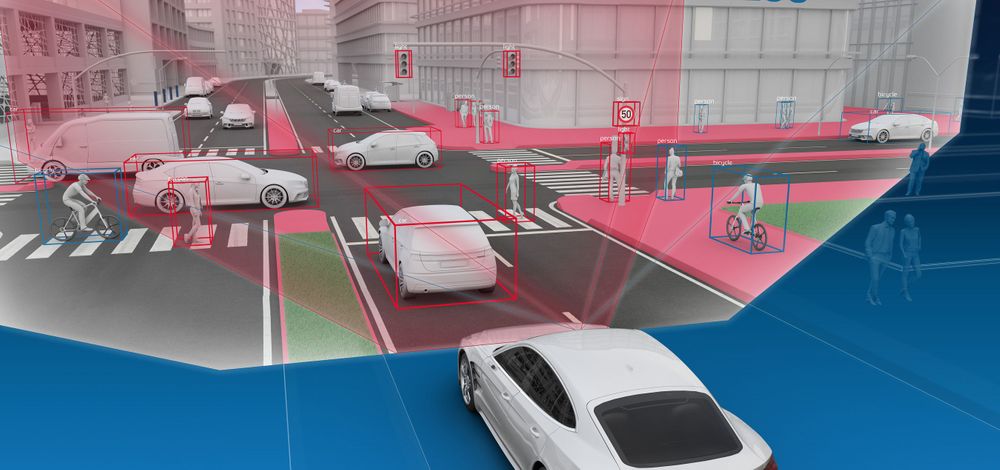 Mobileye/ZF 100-Degree ADAS Camera
At Mobileye, we pride ourselves on offering a wide range of advanced driver assistance capabilities based solely on cameras. Now that range has grown even wider with the launch of longtime partner ZF's new S-Cam 4.8.
Powered by our EyeQ4 processor, this latest ADAS camera is among the first such devices to offer a 100-degree horizontal field of view. In addition to the principal sensor, the S-Cam 4.8 incorporates an additional telephoto lens (for improved long-distance sensing capabilities) and a wide-angle fish-eye lens (for improved short-range sensing). Those added capabilities enable the deployment of more advanced semi-automated driving and represent an important step toward achieving future Euro NCAP 5-Star Safety Ratings and IIHS Top Safety Pick+ certification.
Among the first applications of the new technology is the US-market Nissan Rogue – an immensely popular vehicle which represents an ideal platform for expanding the reach and market penetration of Mobileye technology. Last year Nissan sold over 350,000 Rogue and Rogue Sport crossovers in the United States alone, accounting for roughly a third of its total sales. Those numbers only stand to grow as the all-new, more technologically advanced 2021 Nissan Rogue begins reaching dealers this fall.
"Mobileye continues to lead the industry as it transitions towards wider FOV cameras which enhance the capacity of automatic emergency braking to address a wider range of scenarios where objects are crossing into the car's path or where the car is turning," said Tomer Baba, Mobileye's Vice President for Sensing Algorithms. "The wider FOV also allows lane-keeping and lane-centering applications to better handle sharp curves."
"The S-Cam 4.8 will offer ZF customers the opportunity to further refine systems like Automatic Emergency Braking for pedestrians and cyclists while offering best-in-class lane keeping system performance," added Christophe Marnat, executive vice president and general manager of ZF's Electronics and ADAS division. "It will also offer the prospect of more semi-automated driving convenience functions like Highway Driving and Traffic Jam Assist, and ZF can provide these technologies across the full spectrum of light vehicles."
Press Contacts
Contact our PR team