'A Big Step for Both Ford and Mobileye'
Over the past week, journalists and analysts have had a lot to say about the importance of our new deal with Dearborn.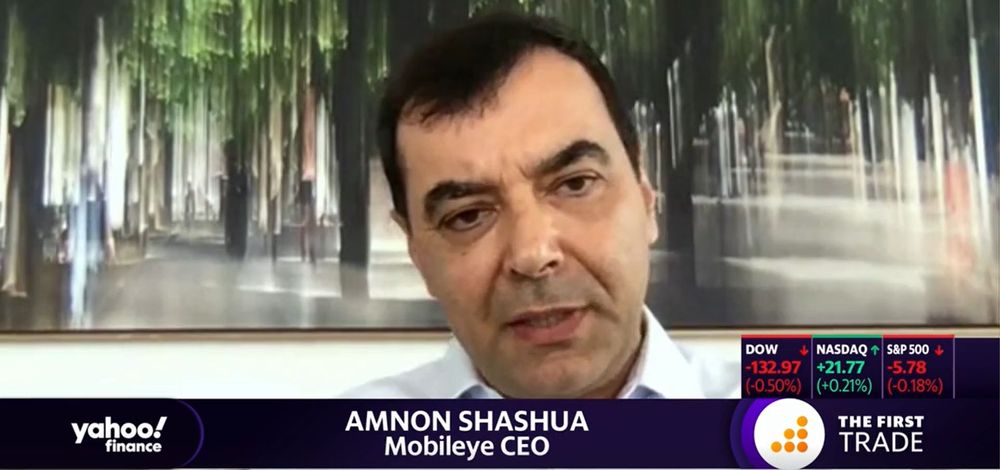 Mobileye CEO Prof. Amnon Shashua on The First Trade
With over 60 million vehicles (and counting) on the road around the world already equipped with our technology, Mobileye has emerged as a leader in the field of automotive safety tech. To date, more than 25 major global automakers rely on our innovations to make their vehicles safer, offering between them more than 300 models with Mobileye inside. But that doesn't mean we don't have room to grow. And that's precisely what our newly expanded partnership with Ford, announced just last week, represents. Here's a quick roundup of what's been said about this milestone in the first week following the announcement:
Speaking on Yahoo! Finance show The First Trade, our CEO Prof. Amnon Shashua called this "the biggest deal that Mobileye has ever done." But you don't have to take his word for it alone.
"Mobileye continues to dominate in computer-vision-based safety systems in automotive," Gartner analyst Michael Ramsey told Automotive News and Fierce Electronics. "Even if higher levels of vehicle autonomy aren't near at hand, there is a lot of opportunity in the remainder of the fleet."
"As the battle to supply the global auto industry with technology for self-driving vehicles heats up, Intel's Mobileye notched a big win on Monday," Fortune reported. Yahoo! Finance echoed the sentiment, saying "Intel's autonomous driving unit Mobileye continues to park some big business wins in its garage." SlashGear called the Ford deal "a big win for Intel, which has been positioning Mobileye as its major play in ADAS tech for some time now."
A key element of the Ford deal will see Mobileye branding appear in every new vehicle the automaker produces with our tech on board. "The deal could also help Mobileye raise its profile among consumers," noted ZDNet: "Ford plans to display the Mobileye logo in its SYNC driver-assist communication displays" – a pivotal development that Zacks said "reflects the auto-maker's confidence-building exercise among its customers as well as growing popularity of Mobileye."
"Ford vehicles with Mobileye EyeQ systems will display the Mobileye logo on the SYNC infotainment screen during the boot up, much as PCs with Intel CPUs have had an 'Intel Inside' sticker for the past couple of decades," Forbes noted, adding that Mobileye "dominates the field of machine vision for ADAS systems."
Equally important is the long-term bet that Ford is placing on Mobileye technology. "While the two have worked together in the past, this is the first time Ford will commit to the company's technology for an entire lifecycle of vehicles," reported CNET, characterizing the partnership as "a pretty big step for both Ford and Mobileye."
"Nobody is close to Mobileye in ADAS. Its hardware-software solution has been the leader for a decade or so," automotive industry analyst Egil Juliussen told EE Times, whose editors discussed the development in the EE Times On Air podcast: "Mobileye isn't just a hardware company. It actually offers an entire lineup of software they built on top of their hardware platform. So it's a very trusted partner. And in this sense, it's kind of interesting that Ford actually publicly said that they're going to do all the ADAS products in their lineup with Mobileye. That commitment is actually really unheard-of."
Press Contacts
Contact our PR team