Goggo Network & Mobileye collaborate on autonomous logistics vehicles
Goggo Network to incorporate up to 40 autonomous vehicles with the Level 4 self-driving system Mobileye Drive™ for the delivery of goods in Spain and France.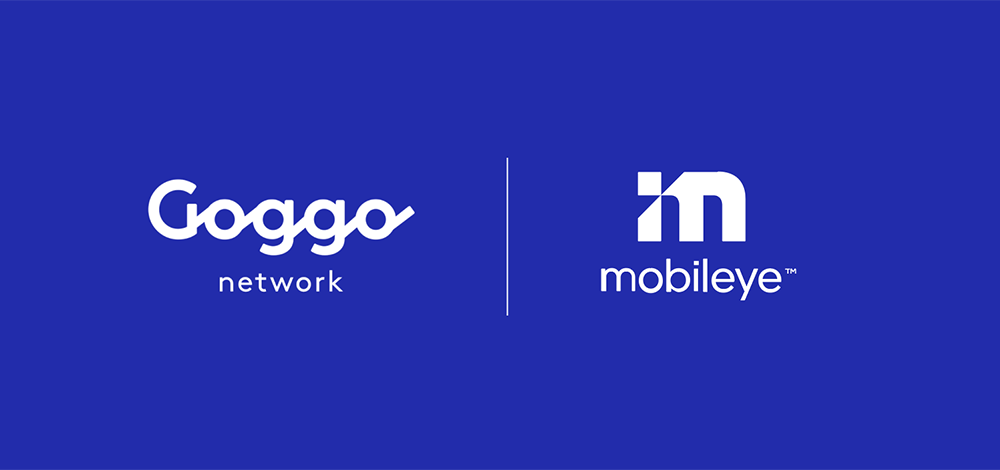 Goggo Network and Mobileye team up for autonomous logistics.
Goggo Network, the autonomous mobility company founded by Martin Varsavsky and Yasmine Fage and with operations in Spain and France, has signed a Memorandum of Understanding (MoU) with Mobileye, a global leader in the development of computer vision and machine learning, data analysis, localization and mapping for Advanced Driver Assistance Systems and autonomous driving, as part of its strategy to drive the future of autonomous mobility and logistics in Spain and Europe. With this agreement, Goggo plans to introduce Level 4 autonomous vehicles in Spain for the first time.
Specifically, up to 40 autonomous vehicles with SAE Level 4 features, equipped with the Mobileye Drive technology, are expected to be deployed and operated by Goggo in cities around Spain and France.
This system matches Goggo's plans to roll out logistics services across Europe in a next step, as Mobileye Drive is capable of adapting to various driving environments and driver behavior.
Importantly, both Goggo Network and Mobileye agree that a transformation to a smarter, safer and more environmentally efficient driverless future is needed. For this reason, both companies have decided to join forces to achieve the autonomous delivery of goods using pioneering technology from Mobileye.
Mobileye Drive is a part of Mobileye's full stack of self-driving Mobility-as-a-Service (MaaS) solutions. Powered by the EyeQ® system-on-a-chip and fed by multiple input sensors like camera, radar and lidar, the self-driving system can be implemented in various use cases like robotaxis, consumer passenger vehicles or commercial delivery vehicles.
For the implementation of the deployment, Goggo will assess the coverage of the road network and provide backend interfaces (APIs) for mission control and fleet management. In turn, Goggo will be responsible for obtaining all necessary permits and licences to test and operate the service in the relevant municipalities.
Goggo plans to start operating with safety drivers to oversee the entire service in 2023, and once the respective safety validations have been completed and regulatory clearance obtained, to eliminate the driver altogether to make the service autonomous Level 4.
"At Goggo Network we are looking to collaborate with leading companies in their sector, such as Mobileye, which will allow us to add value to the autonomous logistics sector. With this agreement, we will be able to go a step further in our strategy and introduce Level 4 autonomous vehicles for the first time in our country, making the most of a pioneering technology that stands out for its safety", explains Yasmine Fage, co-founder and COO of Goggo Network.
Johann Jungwirth, Senior Vice President, Autonomous Vehicles of Mobileye, adds: "The collaboration with Goggo Network shows how our vision of delivering self-driving systems for various use cases will come to life. Reshaping mobility for the cities of the future will bring great benefits for everybody, and Goggo's logistics solutions help bring us closer to this reality."
About Goggo Network
Founded in 2018 by Martin Varsavsky and Yasmine Fage, Goggo Network operates fleets of autonomous vehicles and robots for last mile transport, with a vision to provide autonomous, electric and shared mobility solutions by creating Autonomous Mobility Networks (AMN). Currently based in Madrid, Berlin and Paris, Goggo Network operates in Spain, France and Germany.
About Mobileye
Mobileye (Nasdaq: MBLY) is driving the autonomous vehicle evolution with its autonomous driving and driver-assistance technologies, harnessing world-renowned expertise in computer vision, artificial intelligence, mapping, and data analysis. Since its founding in 1999, Mobileye has pioneered such groundbreaking technologies as REM™ crowdsourced mapping, True Redundancy™ sensing, and Responsibility Sensitive Safety (RSS). These technologies are driving the ADAS and AV fields towards the future of mobility – enabling self-driving vehicles and mobility solutions, powering industry-leading advanced driver-assistance systems and delivering valuable intelligence to optimize mobility infrastructure. To date, more than 125 million vehicles worldwide have Mobileye technology inside. In 2022, Mobileye was listed as an independent company, separate from Intel (Nasdaq: INTC) which retains majority ownership of Mobileye.
Press Contacts
Contact our PR team