Moovit Releases 2020 State of Public Transport Report
The 2020 Global Public Transport Report released by our affiliate Moovit sets the baseline for self-driving mobility.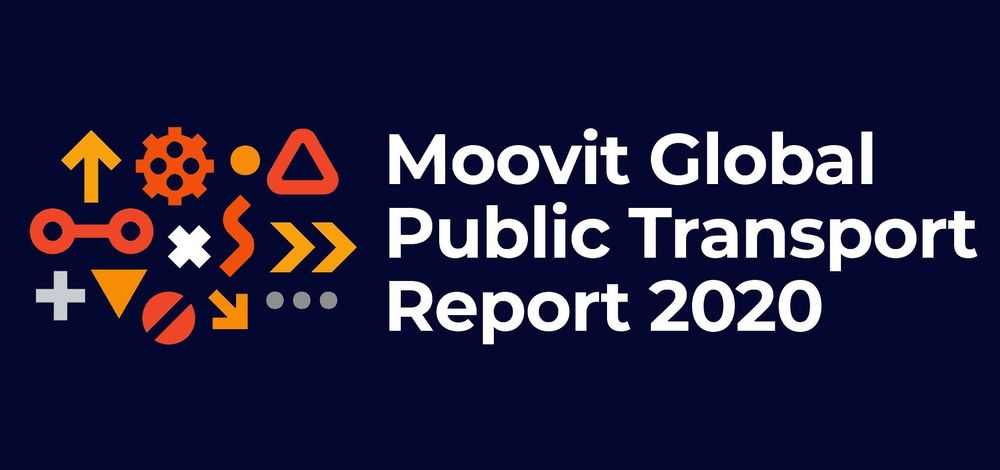 Moovit 2020 Global Public Transport Report
There's a lot to be said for public transportation and its ability to move people around cities – but there's a lot of room for improvement there, too. That's the goal of self-driving Mobility-as-a-Service (MaaS). But before robotaxis can be deployed en masse, we first need to understand how people commute – especially via public transportation. That's precisely the kind of insights you'll find in the 2020 Global Public Transport Report recently released by Moovit.
Moovit, an Intel company, is leading provider of MaaS solutions. Its flagship app allows users to plan and pay for trips using a variety of transportation modes – including local bike services, ride hailing, and public transit. This in turn has also made Moovit the world's largest repository of transit data.
In this report, Moovit uses the data it has collected from tens of millions of trip requests to analyze the state of public transportation in 2020. The topics they cover include commute times, wait times, micro-mobility use, and barriers to micro-mobility.
The report also allows users to compare the 2020 statistics to those of 2019. Many of the differences reflect the effect of COVID-19 on the use of public transportation, covered in two sections devoted specifically to the pandemic's effects.
The partnership between Mobileye with its prowess in self-driving technology and Moovit with its ability to collect and analyze this data brings the goal of efficient self-driving MaaS closer than ever, helping turn the promise of smart mobility into reality.
Press Contacts
Contact our PR team