Mobileye Ranked #5 in Guidehouse AV Leaderboard
Mobileye placed high among autonomous-vehicle technology companies in this survey from a leading management consulting firm thanks to our long-term vision.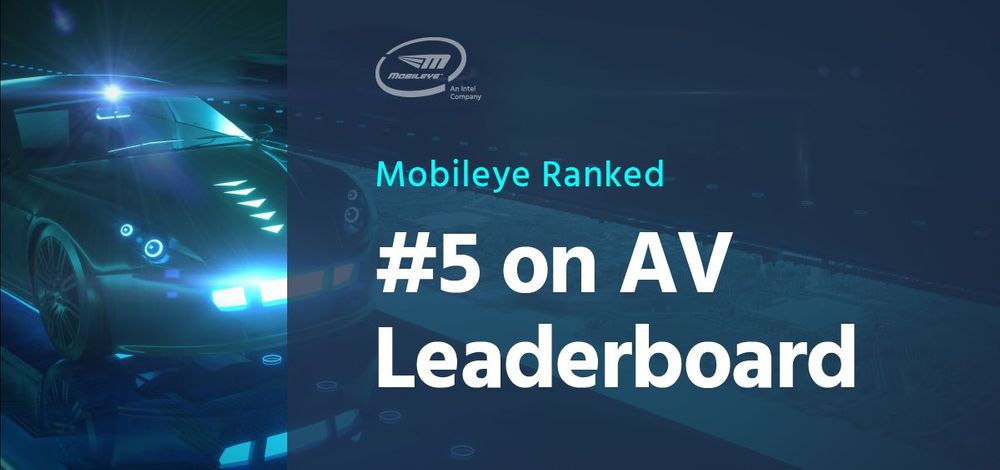 Mobileye Ranked #5 on AV Leaderboard
In Q1 2020 Guidehouse Insights, a leading market intelligence and advisory firm (formerly Navigant Consulting Inc), published its annual report which looks at the top companies developing autonomous vehicles, ranking them according to 10 criteria: vision; go-to-market strategy; partners; production strategy; technology; sales, marketing, and distribution; product capability; product quality and reliability; product portfolio; and staying power.
Using their own propriety leaderboard methodology, Guidehouse ranked Mobileye fifth among all firms working in autonomous vehicle field. Guidehouse was impressed with Mobileye's consumer & MaaS based approach to self-driving vehicles. Mobileye was also credited for its long-term vision to bring self-driving vehicles to market, as well as leveraging its position as an ADAS leader to make the autonomous future a reality.
Guidehouse's analysis also noted Mobileye's ability to combine vision and lidar sensing to provide what CEO Amnon Shashua calls "true redundancy" for autonomous vehicles. The company's proprietary EyeQ chips and software were also factors in Mobileye's ranking.
Press Contacts
Contact our PR team