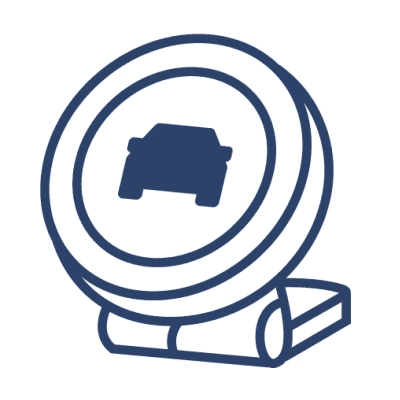 Real-Time
Alerts
When danger is detected, simple visual and audio alerts warn the driver to react quickly to avoid a collision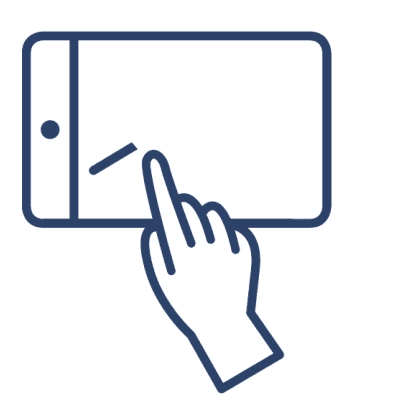 Actionable
Data
Includes full telematics system* allowing the alert data to be collected and serve as the basis for improvements to city infrastructure.*Telematics system is provided by a third party. There is no fee for the first year. There may be a fee subsequent years.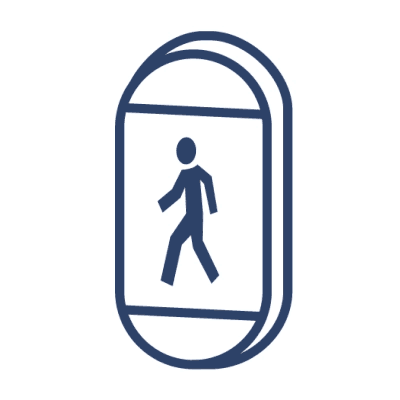 Pedestrian & Cyclist
Blind Spot Detection
Utilises dynamic detection angles to constantly monitor the vehicle's blind spots from the A-pillar and on the right- and left-hand sides of the vehicle.
Reduce Collisions with Real-time Alerts
Retrofit to Any Fleet Vehicle
Talk to us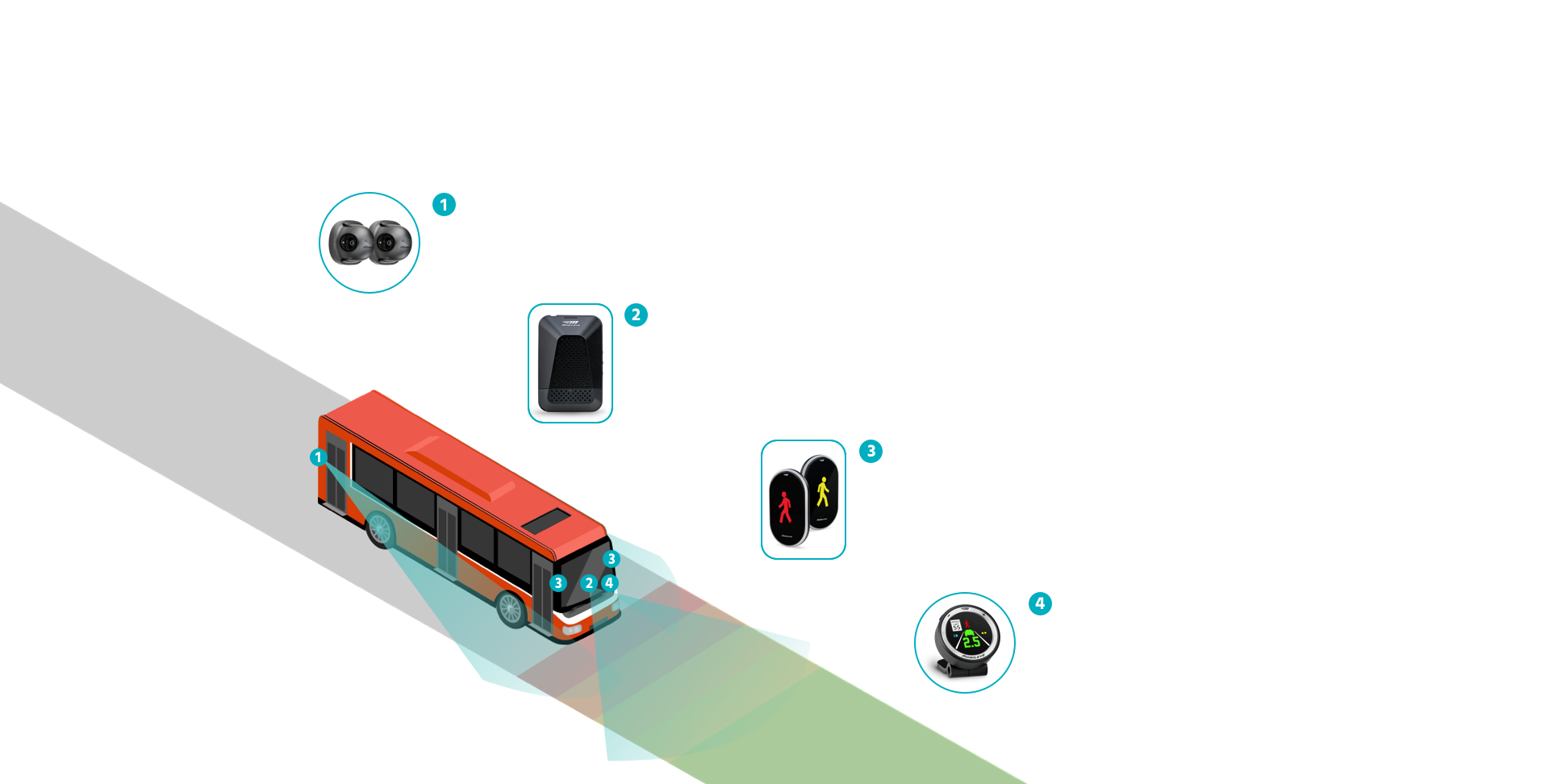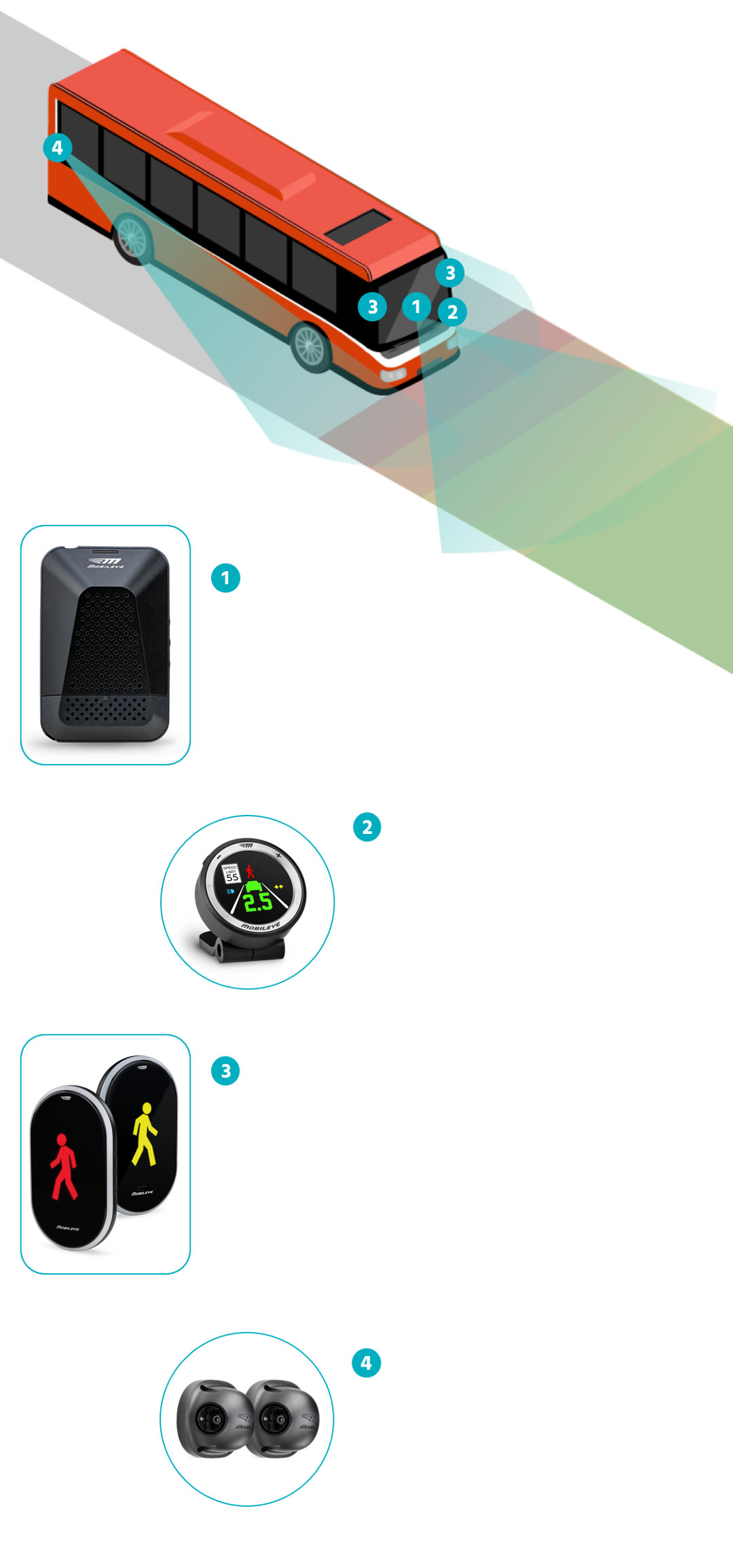 External cameras constantly scan the blind spots on sides of the vehicle and behind the A-pillar.
The forward-facing camera unit containing the camera, EyeQ® chip, and speaker, mounted on the center base of the windshield.
The pedestrian and cyclist blind spot warnings are displayed on two LCD displays, one placed on the right side of the windshield and the other on the left.
The EyeWatch™ visual display unit mounts inside the vehicle, providing real-time alerts in the key seconds before collisions occur.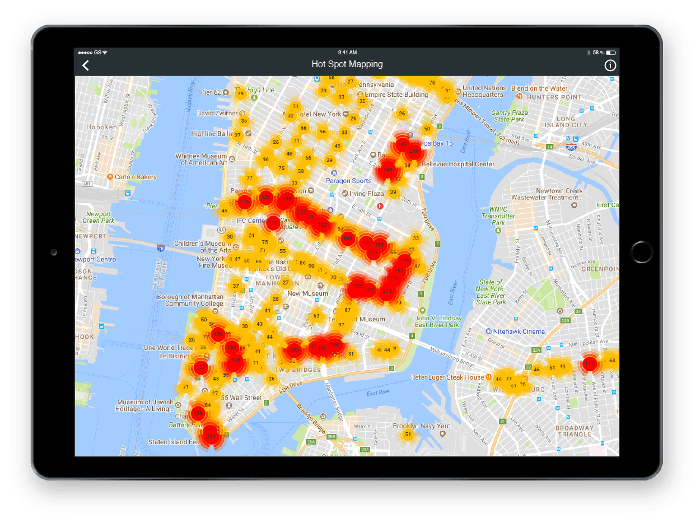 Accident Hot Spot Mapping For Smart Cities
Mobileye Shield+ allows city fleet managers to access an online map displaying the hot spots on transit routes based on the alert data.
Watch Video