BLOG
Fleet Beat
The latest in fleet management & safety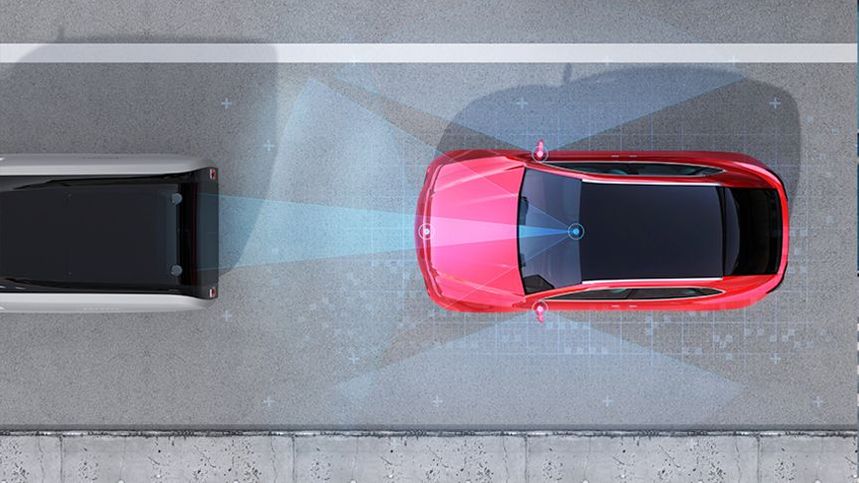 Simple Look: Incredible Collision Avoidance Technology
01.02.2017 Collision Avoidance,Fleet Safety
When looking for a Advanced Driver Assistance System for your fleet you want something small, but incredible. Small, so your fleet drivers will forget it is even there until it helps them avoid a collision. And incredible, so your drivers are backed by advanced technology assisting them on the road every day.


Technology
Mobileye has invested over 15 years in research & development to gain an unparalleled knowledge of collision avoidance technology. Mobileye's technological breakthroughs lie in the use of a monocular camera for multiple applications that run simultaneously on a single EyeQ® processor. It is powered by an artificial vision sensor that views the road ahead of your vehicle. The Mobileye team is constantly working hard to see how we can make vehicles safer for you and everyone else on the road. To us, technology is always a top priority so you can trust that your fleet is always backed by a superior Advanced Driver Assistance System.
How it Works
To achieve the high standards we set for collision avoidance and driver safety, Mobileye uses its one-of-a-kind SoC (system-on-chip) which uses artificial vision to analyze the road ahead and identify objects in the vehicle's path that can cause a possible collision. This system continuously measures the distance, in seconds, to the vehicle in front and relative speed of your vehicle. Using this information, the system determines which vehicles, pedestrians, or cyclists pose a potential danger and then warns the driver through visual and audible alerts. All of these capabilities work in concert to provide a collision avoidance system that is undistracted and never fatigued.
The Mobileye system consists of two key components: a high-resolution vision sensor and a visual display called the EyeWatch™. The vision sensor is a black box about the size of a toll tag and is mounted on the inside of the vehicle's windshield. This black box both houses the vision sensor and provides your drivers with real-time audible warnings, while the EyeWatch™ provides a visual warning. This all-in-one product provides your fleet with:
Forward Collision Warning. Alerts when a collision is imminent with a vehicle ahead of your fleet vehicle.
Lane Departure Warning. Alerts when a lane deviation occurs without proper signal notification.
Pedestrian & Cyclist Collision Warning. Alerts when a collision is imminent with a pedestrian or cyclist.
Headway Monitoring & Warning. Alerts when the following time to the vehicle ahead becomes unsafe.
Speed Limit Indicator. Recognizes speed limit signs and alerts when the vehicle exceeds the posted limit.
Intelligent High Beam Control. Automatically turns on/off the high beams depending on the level of light and relative distance from other traffic.
While the technology that drives Mobileye is complicated, user operation is incredibly easy. The entire system requires very little driver training before it can be successfully operated. The advanced technology in the Mobileye Advanced Driver Assistance System protects your fleet drivers and those around them, delivering tangible and measurable advantages that improve your bottom line. Now, you can provide your drivers with alerts that give them critical reaction time that may mean the difference between a close call and a collision.
Want to learn more?
Subscribe to our newsletter:
Thanks for Subscribing!