BLOG
Fleet Beat
The latest in fleet management & safety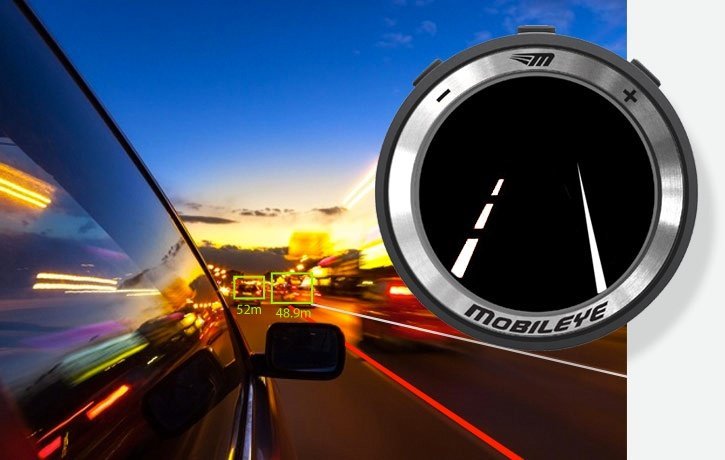 Lane Departure Warning Systems: The Fight Against Lane Departure Collisions
28.03.2017 Collision Avoidance,Fleet Safety,Distracted Driving
Lane Departure Warning Systems: The Fight Against Lane Departure Collisions
Fleet drivers face two major challenges while they're behind the wheel: distraction and fatigue. From ringing cell phones to thinking about their next destination, drivers can easily get distracted and take their eyes off the road. Driving for long hours at a time can be draining, causing drivers to lose their concentration, which can be dangerous, even if only momentarily.
Either factor can increase the chances of a fleet driver unintentionally veering out of the lane and colliding with another vehicle. Based on a study conducted in 2015 by the Auto Insurance Center, collisions from lane departures caused the most fatal accidents in 29 states. A recent study conducted by the Insurance Institute for Highway Safety found that single-vehicle run-off-road crashes accounted for 40 percent of fatal crashes and 21 percent of crashes with non-fatal injuries in the United States. Head-on collisions and sideswipes, which may result from unintentional lane departures, represented an additional 12 percent of fatal crashes and 10 percent of non-fatal injury crashes.
Fleet managers can take a significant step to prevent collisions by installing lane departure warning (LDW) systems in all their vehicles.
What is a lane departure warning system?
A lane departure warning system alerts a driver when the vehicle unintentionally crosses into another lane. A typical LDW is mounted high on the windshield. It uses a camera to "see" the lines on the road ahead. If the system detects that the vehicle is veering move out of the correct lane without signaling a lane change, it issues an audible or visual alert.
Can a lane departure warning system benefit your fleet?
Whether a driver is distracted or fatigued, a lane departure warning system can help to avoid a collision. Researchers at the Insurance Institute for Highway Safety have calculated that this innovative technology could prevent or mitigate up to 7,529 fatal crashes, as long as the systems work properly and drivers respond appropriately. By equipping your fleet with a system that can provide your drivers with an alert when they veer out of their lane, you give them a chance to take corrective action that could be the difference between life and death, let alone a minor fender-bender or a serious collision.
Another benefit is that the LDW system can help drivers improve their driving behavior, especially if they've grown accustomed to forgetting to signal before they switch lanes. Receiving an alert reminds them to pay attention and signal their intention so other vehicles can make the proper adjustment.
Besides keeping your drivers safe, you'll also save money in the long run. By reducing collisions in your fleet, you will be able to minimize the associated expenses, such as repair costs and insurance claims, which can run up to hundreds of thousands of dollars. You may even be able to lower your insurance premiums. A lane departure warning system is not only great for your fleet, but it is also great for your company's bottom line.
How Mobileye Can Help
Once installed and activated, the lane departure warning module in the Mobileye system monitors the position of the vehicle inside the lane markings. If the vehicle veers out of the lane without the turn signal, the LDW will send both a visual and audible warning to the driver, overcoming distraction or fatigue, or simply serving as a reminder.
All in all, an LDW system is the right investment for your fleet.
Want to learn more?
Subscribe to our newsletter:
Thanks for Subscribing!