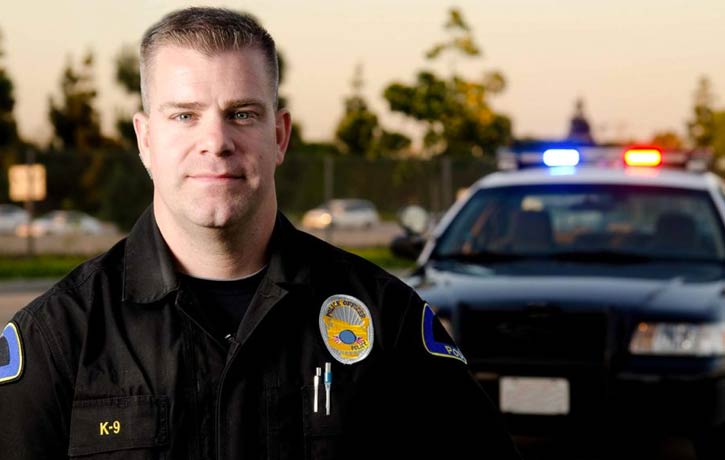 Why Law Enforcement Vehicles Need Advanced Driver Assistance Systems
18.01.2017 Collision Avoidance
Law enforcement officers dedicate their lives to making our communities safer. To help keep officers safer, Mobileye® has customized our Advanced Driver Assistance System to meet their needs.
Of course, law enforcement officers face challenges similar to those of any fleet driver. They are often in their vehicles for long periods of time, day and night, and collectively drive millions of miles each month. However, they also face challenges unique to their profession. While driving they are faced with almost constant distraction such as watching for disturbances, enforcing laws, technology in the car, etc., which can ultimately lead to a collision in which they, or someone else, can be seriously injured.
How Law Enforcement Fleets Can Benefit From Advanced Driver Assistance Systems
The safety of your officers is paramount. Your officers commit themselves to keeping the community safe, and it is up to you to keep them safe while they are on the job. An advanced driver assistance system will give your officers an advantage when they are driving.
The Mobileye System analyzes the risk of forward collision, lane departure, headway/following time, excessive speed, and pedestrian hazards. When a threat is detected, the system emits visual and audible alerts - in real time - giving the officer time to possibly avoid a collision or, at the very least, mitigate its severity. These few seconds can be critical to the safety of your officers while they are in their vehicles.
Operating and maintaining fleet vehicles is also a big responsibility, and one of the highest and most expensive risks for many police departments. The costs associated with collisions can have a large impact with increased insurance premiums, vehicle repair, and more. The payout alone for a crash with serious injuries for which an officer is at fault can begin at $300,000. Therefore, eliminating just one significant collision by using an advanced driver assistance system is well worth the financial investment, in addition to the safety provided.
A Customized Solution
Mobileye understands that, at times, law enforcement officers in emergency situations may find the alerts themselves to be a distraction. For this reason, we offer a customized system that will adapt to the pursuit mode, while also keeping officers safe. When the vehicle's emergency lights and sires are on, some alerts may be irrelevant as a result of the emergency, for instance, lane departure. Therefore, this customized system mutes most of the alerts automatically when the vehicle's lights and sirens are in use. The exceptions are the alerts critical to avoid an imminent collision with another vehicle, or a pedestrian or cyclist. The tailoring of the system in this way allows officers to focus on the emergency, while still benefiting from Mobileye's critical collision alerts.
The Mobileye Advanced Driver Assistance System can be installed in virtually any type of vehicle from patrol cars to detective vehicles to detention vans, and more. In addition, if a vehicle needs to be replaced, the System can be removed and installed in another vehicle, making it a one-time investment for your fleet.
The human and financial impact of crashes is high. The Mobileye Advanced Driver Assistance System is an affordable way to improve safety for your officers and your community.
Here are a few law enforcement agencies in Florida which currently depend on Mobileye:
Hillsborough County Sheriff's Office
Orlando Police Department
hbspt.cta._relativeUrls=true;hbspt.cta.load(512466, '2411a3fe-990d-4481-b3e0-e60f80974e74', {});