BLOG
Fleet Beat
The latest in fleet management & safety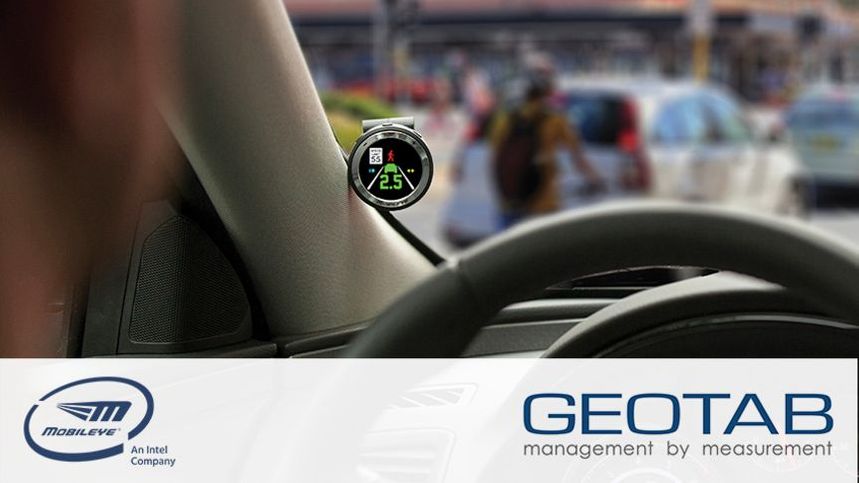 A Review of Mobileye by Geotab
03.04.2017 Telematics
Geotab, a global leader in telematics, recently reviewed the Mobileye Advanced Driver Assistance System. In this review they noted "their aftermarket system increases driver safety by incorporating audible and visual alerts ...these warnings drastically reduce the overall chance of collisions, related costs and minimize the damages via early warning."
Geotab included as part of their review, results and statistics showing the bottom line benefits of using Mobileye as well:
"Dish Network increased driver safety after it installed Mobileye collision avoidance technology, resulting in a 40-65% decrease in alerts."
"The trucking company C.R. England, based out of Utah, significantly reduced their costs associated with collisions due to Mobileye (a 37% decrease in "crash costs per mile traveled")."
Furthermore, research by the Insurance Instititue for Highway Safety (IIHS) found that foward collision warnings reduce rear-end collisions by 23%.
Geotab also noted that the Mobileye system can easily be integrated with telematics systems, providing additional data for improving driving habits.
In summary, Geotab found "Using Mobileye for accident prevention offers potential savings through decreased insurance costs and reduces costs per collision… paired with Geotab telematics they can provide rich data used to lower fuel costs and evaluate drivers."
Want to learn more?
Subscribe to our newsletter:
Thanks for Subscribing!