BLOG
Fleet Beat
The latest in fleet management & safety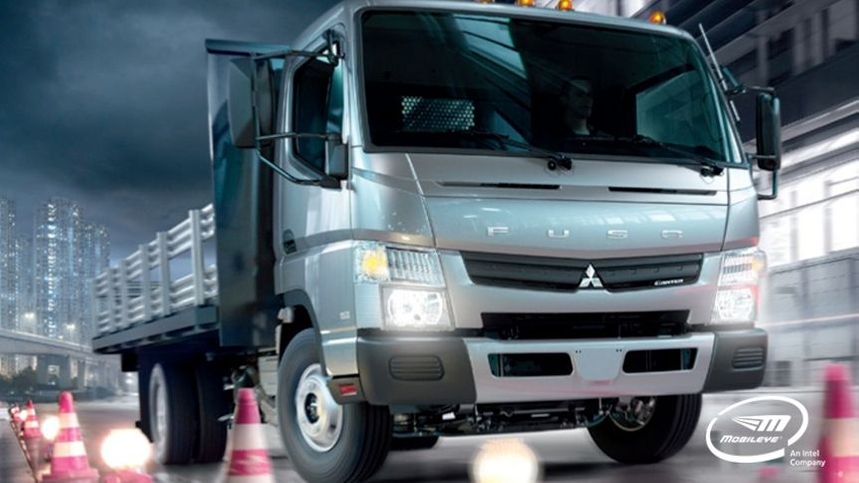 Mitsubishi FUSO and Mobileye Offer Safety System in New Medium-Duty Trucks
14.04.2017 Distracted Driving
Mitsubishi Fuso Trucks of America, Inc. has announced that, starting with the 2017 model year, their FUSO FE and FG Series trucks will offer the Mobileye 6 Series Collsion Avoidance System as an option—a first for a medium-duty truck OEM. For a limited time only, FUSO will install the Mobileye system free of charge in these vehicles.
Jecka Glasman, president and CEO of Mitsubishi Fuso Truck of America, Inc., said their decision to offer the Mobileye system in their vehicles made perfect sense.
"FUSO has always led the market in safety innovations," Glasman explained, "so it's only fitting for us to partner with Mobileye, a leader in collision avoidance technology."
Installing the Mobileye system in their vehicles was fully justified by their research. "The Mobileye Collision Avoidance System has proved itself in our testing to reduce the number of incidents that trigger warnings for tailgating, lane departure, urban collision, and rural or highway collision by an average of 50%." the company reported. This same study showed that when drivers received specific safety and operation training for the Mobileye system, there were even fewer incidents.
Implementing the Mobileye system not only improves fleet safety, but it also helps to cut insurance costs and driver turnover.
You can read the full article here.
Want to learn more?
Subscribe to our newsletter:
Thanks for Subscribing!