Mobileye CTO Wins Prestigious Michael Bruno Award
The award is bestowed each year upon three researchers who exemplify scholarship and leadership beyond their specific fields of research.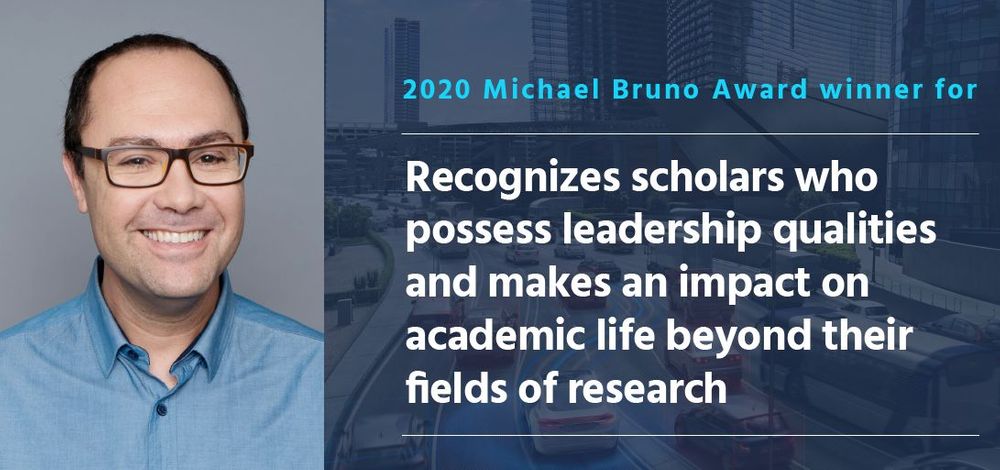 Prof. Shai Shalev-Shwartz wins the 2020 Michael Bruno Award
We're not in this business for the awards and prizes, but we have to admit it feels nice for all of us here at Mobileye when one of our own gets the recognition he or she deserves. Like this latest award bestowed upon our Chief Technology Officer. 
Professor Shai Shalev-Shwartz this year received the prestigious Michael Bruno Award from the Hebrew University of Jerusalem. The prize is named after the late Israeli economist who served as governor of the Bank of Israel and chief economist of the World Bank. It's awarded by the university's Israel Institute for Advanced Studies, and seeks "to identify and honor three outstanding Israeli young scholars every year who symbolise not only the excellence of scholarship but who also possess the leadership that has the potential to impact on academic life in Israel, beyond their specific fields of research."  
The other recipients of the Michael Bruno Award this year are both medical researchers: Prof. Ido Amit (an immunologist at the Weizmann Institute of Science) and Prof. Ronit Satchi-Fainaro (a cancer researcher at Tel Aviv University). 
As CTO, Shalev-Shwartz leads Mobileye's software and algorithm technology development for our driver assist and autonomous driving applications. Shalev-Shwartz is also co-author and a major driving force behind our Responsibility-Sensitive Safety (RSS) framework, which stands as a cornerstone of our autonomous vehicle program and aims to become a standard for the entire industry. 
Shalev-Shwartz is also a senior fellow at our parent company Intel, a professor in the Hebrew University's Rachel and Selim Benin School of Computer Science and Engineering, and previously held research positions at Toyota, Google, and IBM. A leading thinker and researcher in the field of machine learning, Shalev-Shwartz has authored over 100 research papers, authored the book "Online Learning and Online Convex Optimization," and co-authored another entitled "Understanding Machine Learning: From Theory to Algorithms." He was named one of the 100 most influential researchers in the world by AMiner in 2016, and ranked 17th among the top 100 most influential people in Israel by The Marker in 2017.
Press Contacts
Contact our PR team