Driver-Assistance Comes to India with Mahindra & Mahindra
The need to adapt our technology to India's roads far outweighed the challenges. Meet the first vehicle from an Indian automaker to feature ADAS.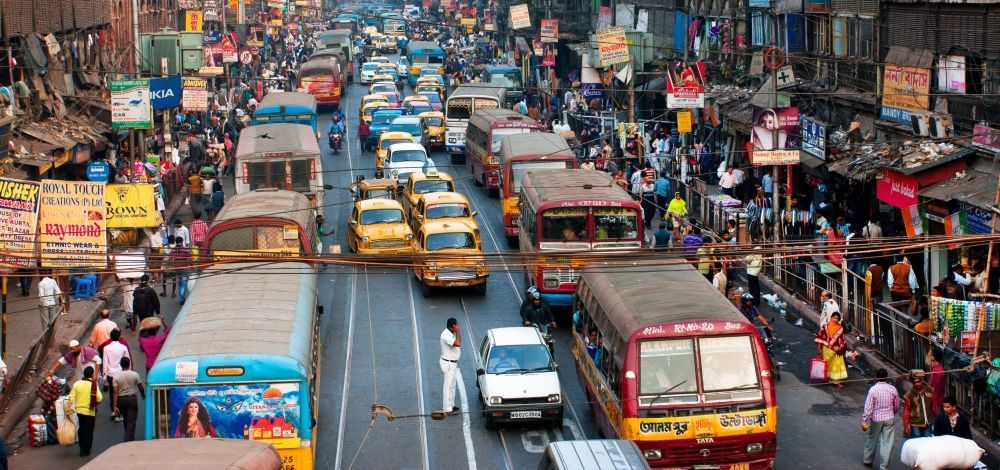 In the past two decades since pioneering camera-based driver-assistance technology, dozens of the world's leading automakers have come to rely on Mobileye to augment the safety of their vehicles. But now we've undertaken one of our most difficult challenges yet: getting our ADAS to work in India, a country with one of the most difficult driving environments in the world.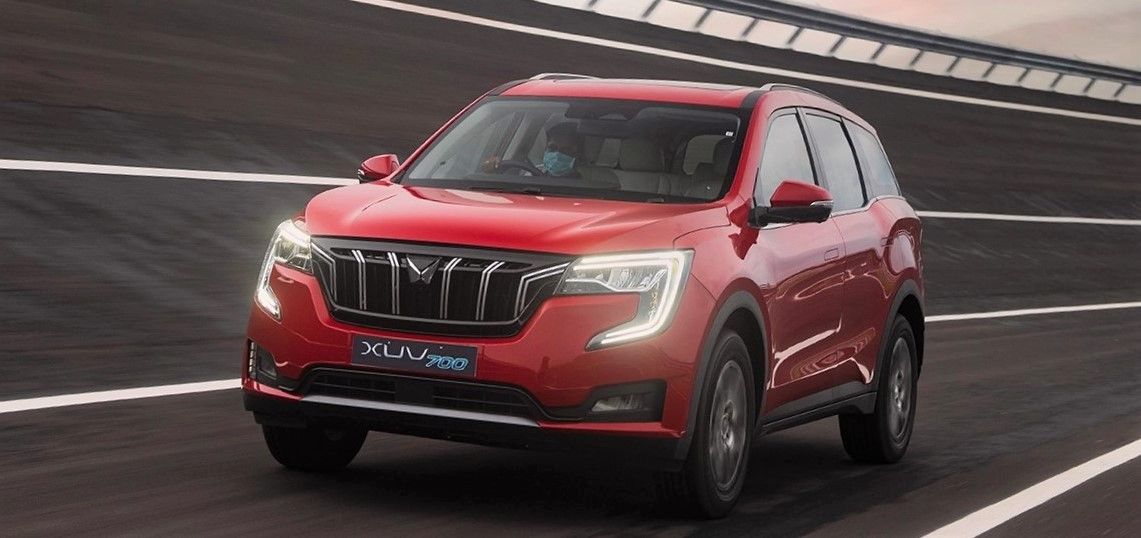 A Vehicle for Change
This past weekend saw Mahindra & Mahindra, one of India's largest automakers, launch its new XUV700. It's the first vehicle made in India by an Indian automaker to offer advanced driver-assistance systems. And, given its more accessible price point compared to imported vehicles, it stands to bring the benefits of our ADAS tech to a far broader range of consumers in one of the most populous countries in the world.
Powered by our purpose-built EyeQ® System-on-a-Chip, the Mahindra XUV700 incorporates a wide range of ADAS functions. Those include Adaptive Cruise Control (ACC), Automatic Emergency Braking (AEB), Lane-Keeping Assist (LKA), Traffic Jam Assist (TJA), and much more.
Adapting to India's Roads
Getting our ADAS solutions to work in India presented a unique set of challenges for Mobileye. The country's roadway infrastructure is considerably less developed than in most Western countries. Driver behavior can be unpredictable. Vehicles appear in all shapes and sizes, often piled high with passengers and cargo. Large volumes of pedestrians are ever-present and are often clothed in local dress or carrying oversized loads. And brutal seasonal weather frequently results in hazy visibility.
Together with our local partners, we spent thousands of hours driving on local roads, training our algorithms on how to recognize (and therefore avoid collisions with) the different road users and objects that drivers are likely to encounter on Indian roadways.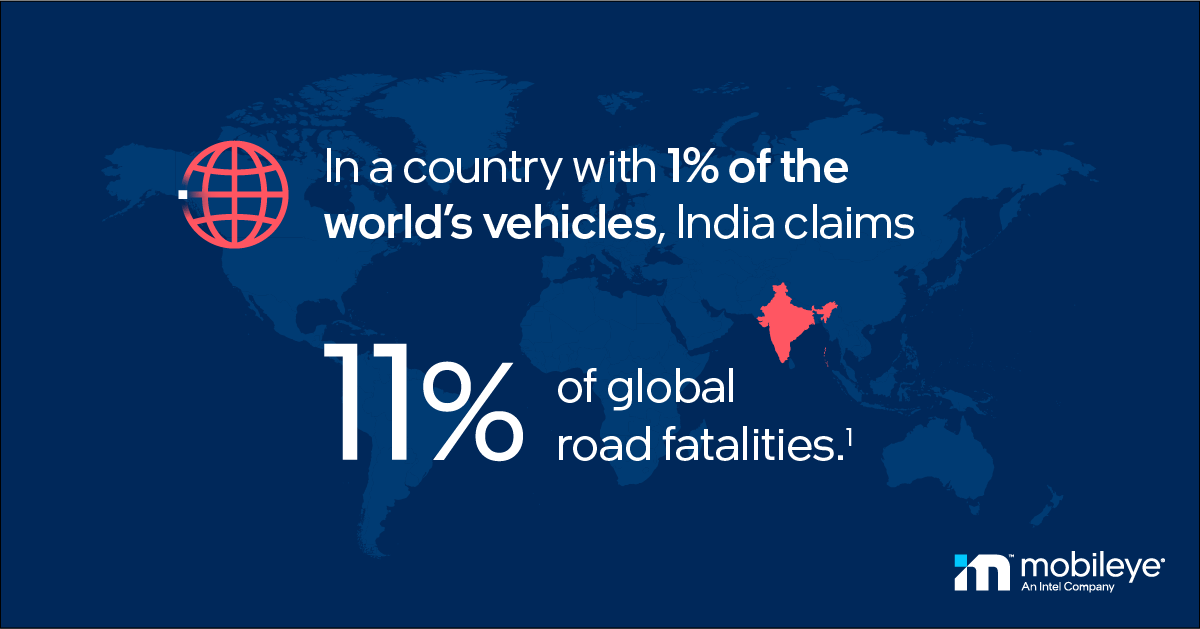 Click on infographics to view full factsheet: Mobileye ADAS Increases Safety on the World's Most Complicated Roads
The Need for ADAS in India
Despite the inherent and considerable challenges, the benefits of adapting our computer-vision driver-assistance technologies to India were too great to ignore. One of the world's most populous countries, India also suffers from more traffic fatalities than any other country in the world. Despite having just 1% of the cars on the planet, India accounts for 11% of road fatalities worldwide. On average, someone dies on the road in India every three and a half minutes.
The need for improving safety on Indian roads, then, is clear. And we're proud to be partnering with Mahindra & Mahindra to offer the safety-enhancing, life-saving potential of driver-assistance technologies to a wider range of motorists in India than ever before.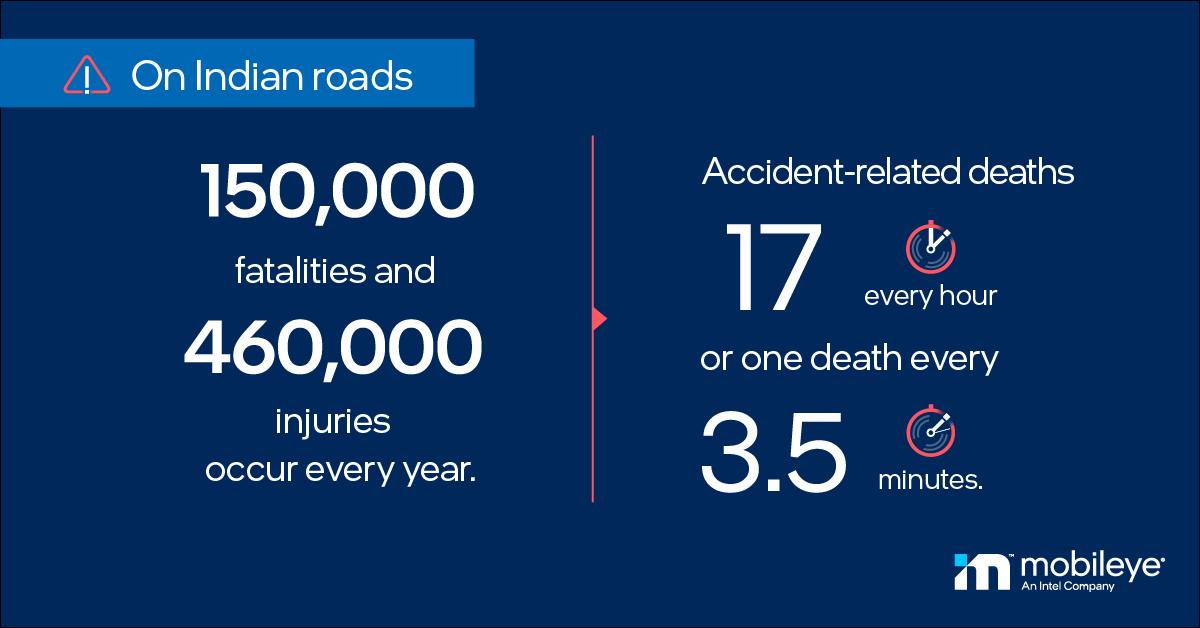 ¹Source: "Traffic Crash Injuries and Disabilities: The Burden on Indian Society." The World Bank. February 13, 2021.
UPDATE: Five Stars
Equipped with Mobileye ADAS technology, the Mahindra XUV700 recently received a five-star adult safety rating (and a four-star child safety rating) from Global NCAP. Its combined score of 57.69 (out of a possible 66 points) is the highest among all Indian vehicles tested by the organization so far, notes Mahindra, "which makes XUV700 the safest Indian vehicle and the first full-size 7-seater SUV in the country to receive 5-Star Rating."
"Mahindra has achieved a major milestone with this top score for adult protection and by becoming the first Indian made and owned brand to offer Autonomous Emergency Braking (AEB) as a safety option," said Global NCAP secretary-general Alejandro Furas. "Making this life saving technology available is an important step in encouraging the widespread fitment of crash avoidance technologies."
Press Contacts
Contact our PR team