Saluting Israel's Place in the Global Automotive Industry
Israel will now be represented in the International Organization of Motor Vehicle Manufacturers, recognizing just how valuable the country's mobility-tech sector, pioneered by Mobileye, has become to the global automotive industry.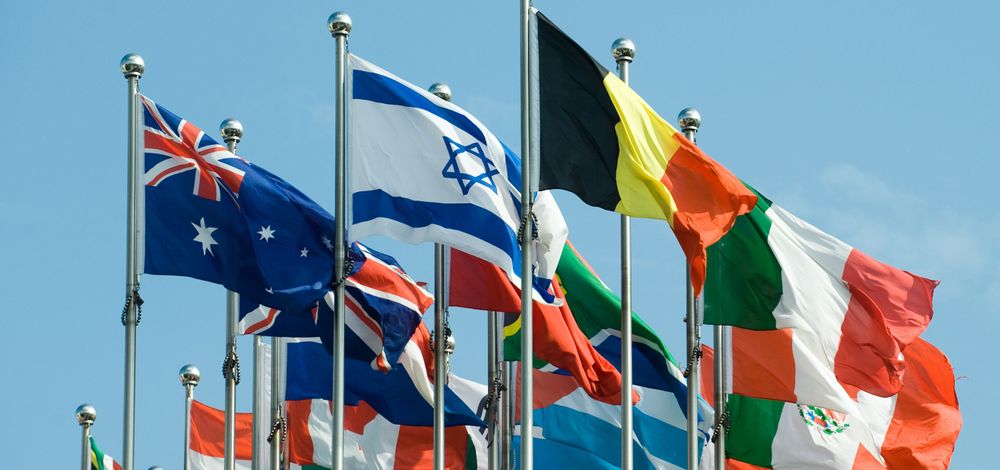 Israel's flag flies among the flags of other nations
As a pioneer of Israel's mobility tech sector, we were encouraged by Israel's induction into the International Organization of Motor Vehicle Manufacturers (known by its French acronym OICA). While Israel is not home to any major automakers like the OICA's other national constituents, it has a vibrant mobility tech sector, of which Mobileye is proud to be a leader.
The Dawn of Mobility Technology
When Mobileye was founded in 1999, the concept of mobility technology was still in its infancy, the notion of self-driving cars was still little more than a pipe dream, and Israel's GDP was roughly a third of what it is today. Now more than two decades later, hundreds upon hundreds of local companies have joined us in advancing a burgeoning mobility tech sector that has, as this latest development aptly demonstrates, become as indispensable to the global automotive industry as the automakers themselves.
"Israel is the only member of the organization that doesn't actually manufacture passenger vehicles," CTech noted in reporting on Israel's OICA membership. Even more telling is the pledge that Hezi Shayb, CEO of the Israel Vehicle Importers Association (which will represent the country to the international organization) made in the same report. IVIA, said Shayb, "will act as a bridge between the Israeli tech companies that are developing solutions in such sectors as cybersecurity, connectivity, autonomous vehicles and electric vehicles, and connect them with car manufacturers across the world and help strengthen Israel's status as a global autotech leader."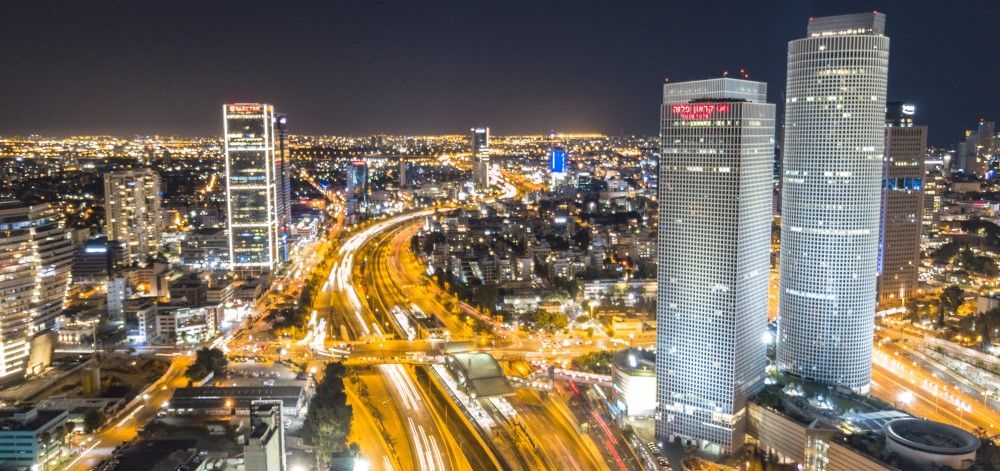 A Global Powerhouse
In other words, Israel wasn't admitted to the OICA because it manufactures automobiles, or (despite the founding purpose of the association that will represent it) because of the size or importance of its domestic market for new-car sales. Israel was admitted to the OICA on the strength of its mobility tech sector – a flourishing community that has grown since our own founding to include some 600 startups today.
The local talent nascent in this exciting field has (in the past few years especially) drawn dozens of the world's foremost automakers to establish R&D facilities here. And this sector alone has garnered tens of billions of dollars in foreign investment – highlighted by such standouts as Argus Cyber Security (founded in 2013, acquired for $430 million), Waze (established 2006, acquired for $966 million), our sister-company Moovit (est. 2012, acquired for $900 million), and of course our own $15.3-billion acquisition (which remains the largest in Israeli history).
The story of Israel's global leadership in mobility technology, in short, is remarkable. And we're proud of both the role we've played in its emergence and the prominence it's earned on the world stage.
Press Contacts
Contact our PR team