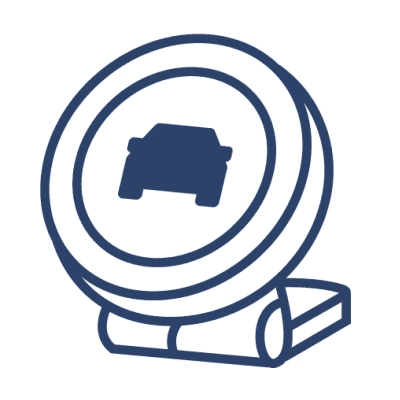 Safety First
Mobileye 8 Connect takes road safety technology further with enhanced ADAS features, connectivity, and actionable data insights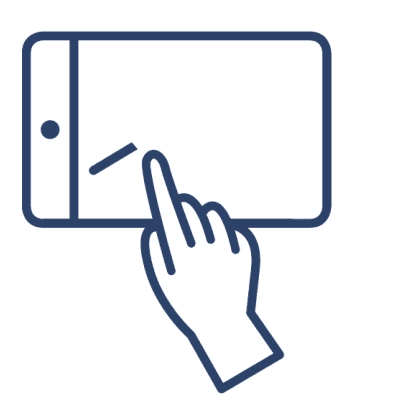 Actionable Data
With our new management platform you will receive driver and vehicle insights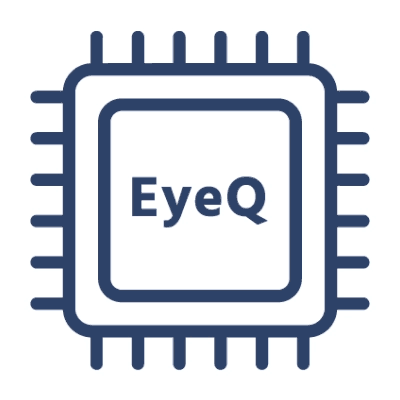 Smart ADAS
Early detection and system adaptation based on driver behaviour, environmental changes, and crowdsourced data
Reduce Collisions Day and Night with Real-time Alerts
Retrofit to Any Fleet Vehicle
There is no need to buy a new vehicle with ADAS features or wait for the mass-arrival of autonomous vehicles.
Talk to us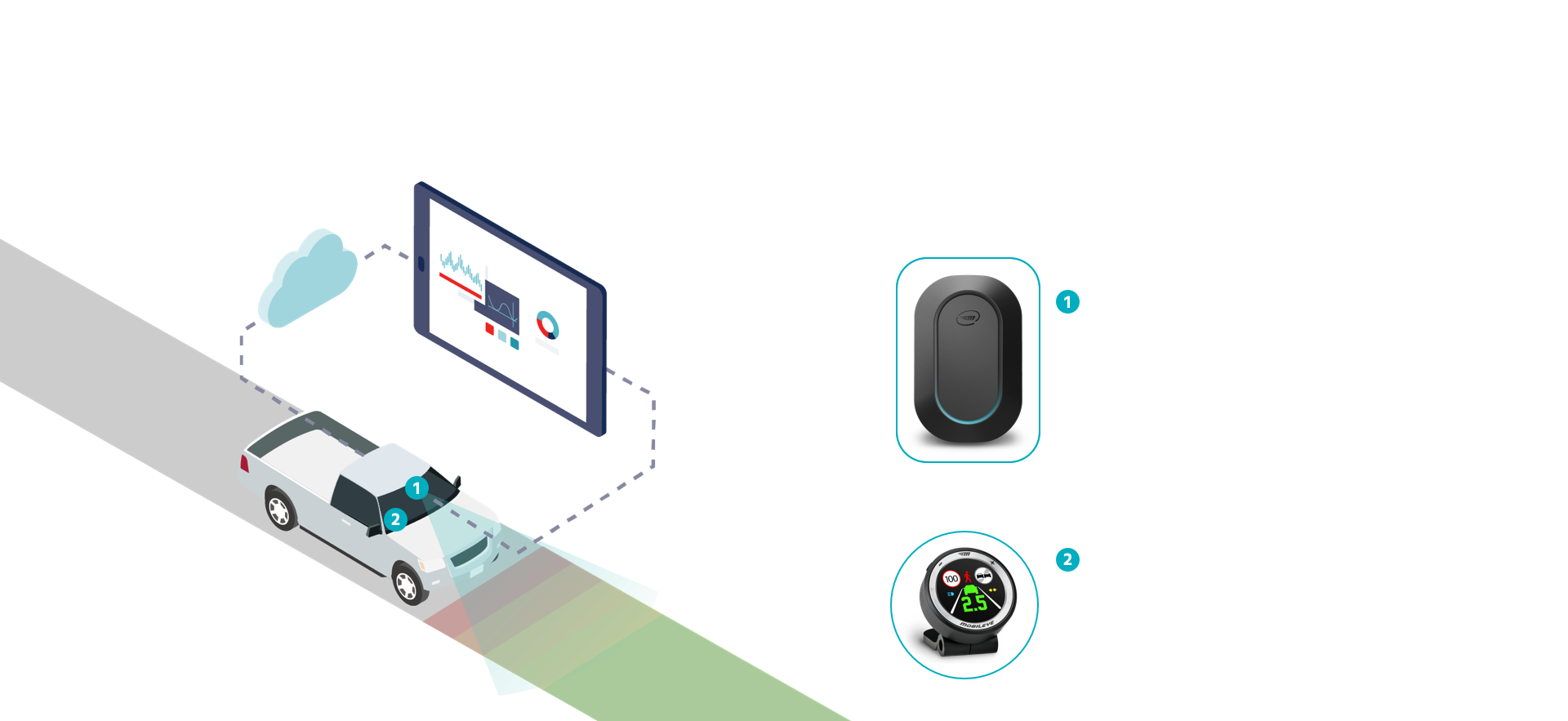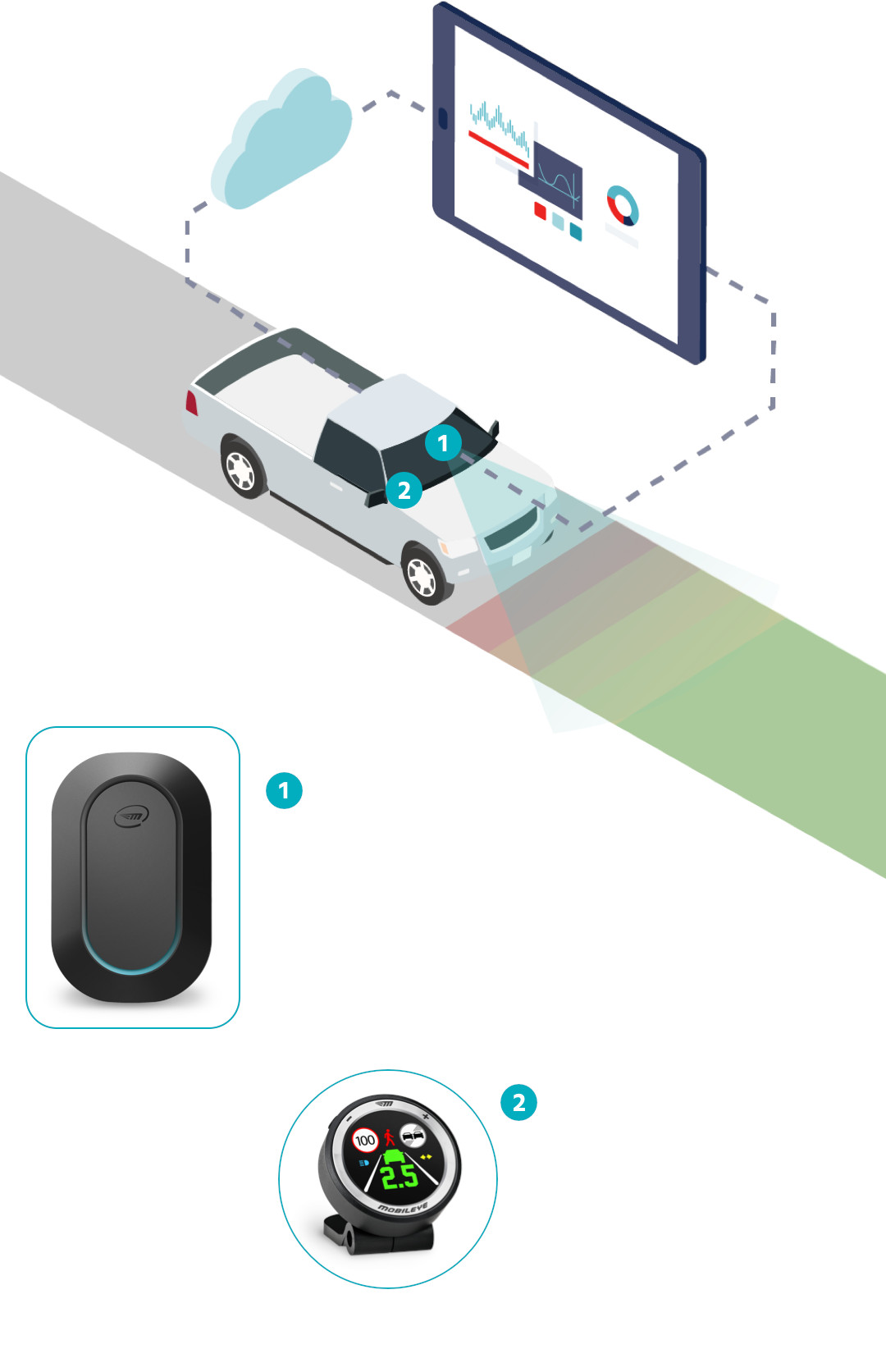 The camera unit containing the camera, EyeQ® chip, and speaker, mounted on the inside of the windshield behind the rearview mirror.
The EyeWatch™ display for visual alerts, mounted in the bottom corner of the windshield.
New Safety Capabilities
Powered by our latest processor, EyeQ®4, and an improved camera, Mobileye 8 Connect offers state-of-the-art collision avoidance technology
Night Detection

Including pedestrians & cyclists

3D Vehicle
Detection

Hazardous Object
Detection
Connected Safety
Smart ADAS features on Mobileye 8 Connect allow the system to adjust the alerts configuration based on:
Driver Behaviour
and Alert Data

Environmental Changes

(such as weather and road conditions)

Crowdsourced
Notifications
Software Updates
Mobileye 8 Connect systems regularly receive over-the-air software updates that add new safety features and improve its existing functionality. Mobileye-equipped vehicles will receive these updates automatically via the provided network.
Actionable Data for Fleet Management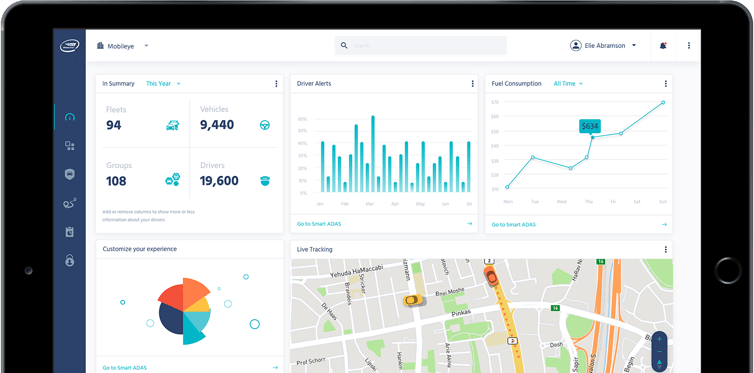 Receive Driver and Vehicle Insights with Alert Data
Mobileye's new driver performance platform provides analytics of Mobileye alerts, vehicle efficiencies, GPS data, enabling greater visibility into driver behavior and enriching operational insights.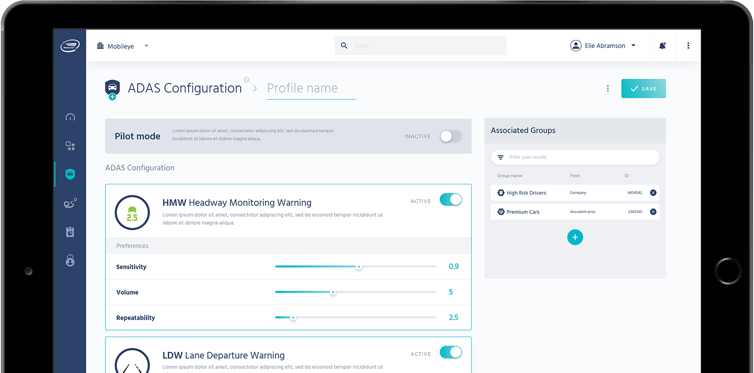 Customise Alerts for Your Drivers
Alert distances and sensitivity parameters can be set for specific drivers based on driver performance reports.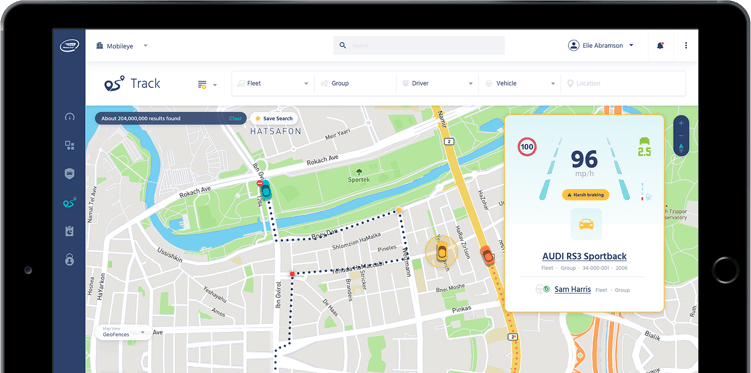 Optimise Route Planning
Increase route optimisation with accident hotspots identification. geofencing, and tracking.