BLOG
Fleet Beat
The latest in fleet management & safety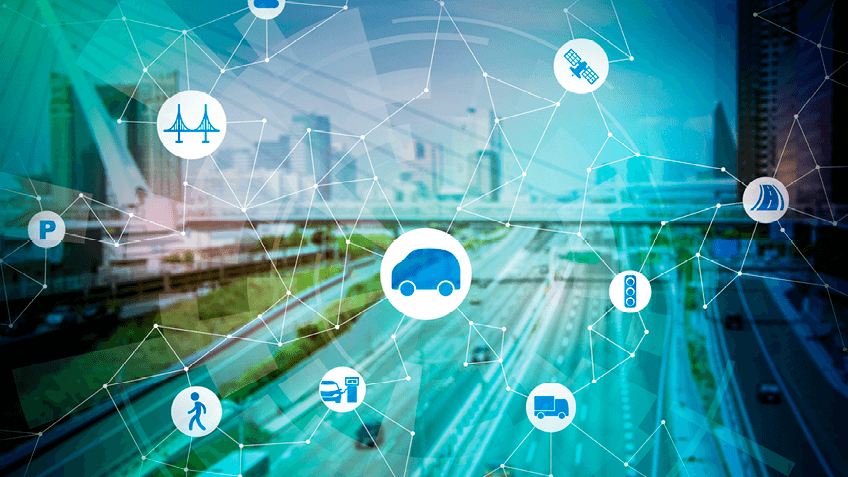 Telematics and Collision Avoidance Systems – Better Together
27.11.2018 Collision Avoidance,Fleet Management,Telematics
Telematics are an essential part of running an efficient fleet. For Fleet and Safety Managers, however, are they enough? And if not, how are they best supplemented?
Generally speaking, telematics help you keep track of where your vehicles are, where they are going and how they get there. A good system can significantly increase your fleet efficiency and save money. According to The Telegraph, the Automobile Association was able to save a million pounds (£ 1 million) the first year they implemented their telematics system.
But telematics are just one way to increase your fleet's efficiency. You can certainly save money by ensuring that your vehicles take the most advantageous route, but if they end up having even a minor-collision on the way, all those savings, plus more, may be gone in an instant. Not to mention more serious collisions that can endanger your workforce and others on the road, and leave you open to legal liability.
That's the reason many fleets are opting to integrate their current telematics system with a collision avoidance system (CAS). These systems provide drivers with real-time warnings of potentially dangerous situations, from tailgating to unintentional lane departure. They also alert drivers to the presence of pedestrians, motorcyclists and pedal bikers.
In addition to avoiding collisions, studies have shown that these warnings actually train drivers to avoid getting into dangerous situations in the first place. And this trend can be substantially reinforced by integrating telematics and collision avoidance systems in order to collect data on drivers' habits, empowering fleet managers to reward good behaviour and focus training programs on where bad behaviour manifests itself.
Looking at road crash statistics reveals why this training is so important. According to a 2016 study by the Australian Department of Infrastructure and Regional Development, large vehicles, especially heavy trucks, are disproportionately involved in casualty crashes. The report also notes that, in general, collisions involving a heavy truck are more likely to result in severe injuries.
In 2017, the number of deaths on Australian roads rose, with 216 people dying in crashes involving trucks or buses – 15.7% of all road deaths in the country.
No wonder fleet managers want to maximize both safety and efficiency, but sometimes feel torn between investing in telematics vs. collision avoidance systems.
The chart below reflects the advantages of each:
Benefit Telematics Collision Avoidance Systems Uptime Predictive maintenance helps keep fleet vehicles in service and routing allows vehicles to do more jobs in less time. Fewer accidents help keep vehicles in service Cost efficiency (fuel, tire wear etc.) Efficient routing saves on fuel and puts less mileage on tyres Decrease in sharp braking and rapid acceleration helps save fuel and lessens wear and tear on tyres Driver Safety Routing systems can help drivers avoid problem areas and alleviates drivers' need to focus on both navigation and safe driving Alerts lower collision rates by preventing driver distraction, and they help improve driving habits Liability Reduction Keeping drivers out of hazardous areas and able to concentrate on the road lessens the chance of collision Alerts significantly lower the number of collisions, camera equipped systems can prove who was at fault. As the chart reveals, each system provides a tremendous opportunity for its own Return on Investment (ROI). We've discussed the ROI of telematics above, so let's now look at collision avoidance systems.
To really understand the ROI, you must first understand the true cost of accidents. According to an economic analysis commissioned by the Australian Automobile Association, the annual cost of road trauma in Australia is almost $30 billion, based on 2015 data.
Of this, the cost of damaged vehicles was $4.3 billion – 21.7% of the total cost. Workplace disruption costs were estimated at $146.7 million due to lost output, temporary or permanent replacement of employees, costs pending employees' return to work following injury or work-preventing disability as well as recruitment and retraining costs.
With these numbers in mind, imagine the ROI of a program able to cut down on the number of collisions. In a pilot study, the Winslow Construction Group, one of the leading civil construction contractors in the State of Victoria, found that none of its 60 vehicles retrofitted with Mobileye ADAS technology experienced a collision. The company is currently retrofitting other vehicles in its fleet.
And, of course, over and above the ROI from collision prevention, a collision avoidance system can also add to the fuel savings you're already getting from telematics. While it's obvious how you can save money by taking shorter or less congested routes, many fleet managers are unaware of how much fuel is eaten up by poor driving habits like sudden braking.
Best of all, integrated telematics and collision avoidance systems provide the data you need to show the ROI of both by tracking collision reduction, fuel savings and uptime.
So, while some fleet managers may see a tough budget choice between telematics and collision avoidance systems, others see an opportunity to combine the two, increasing savings and ROI.
Learn more about how you can implement Mobileye's collision avoidance system in your fleet.
Want to learn more?
Subscribe to our newsletter:
Thanks for Subscribing!